Difficult is Not Impossible
Jamban
Overview
Jamban supports the improvement of community hygiene by presenting public toilets that are integrated with applications that are supported with the best features and are easy for users.
Author
Eka Marpaung
School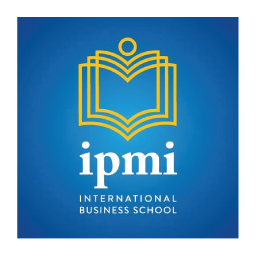 IPMI International Business School
Professor

Amelia Naim Indrajaya
Innovation
Jamban innovate to provide clean, standardized toilets. Jamban uses Mobile Apps technology to make it easier for users to access clean toilets.
• Jamban Deep Clean
Jamban has a solid team and are able to clean the toilet in any condition as new.
• Renovate the Toilet
Jamban provide a program to renovate existing public toilets under a collaborative scheme. So, Jamban is ready to provide the best standard toilets and make it integrated into a system
• Build New
Jamban will collaborate with anyone who wants to develop a toilet business, by providing toilet building programs from design to construction and can be integrated with a latrine system.
• Portable Toilet
Jamban also provide services for making and renting portable toilets for use in public events and places.
Jamban - Reinventing Sanitation
Inspiration
The founder of Jamban was inspired by Bill Gates, where Bill Gates and his foundation spend their funds on developing solution for sanitation. Bill Gates said Poor Sanitation kills half a million children under the age of five annually and costs $200 billion a year in healthcare costs and lost income worldwide. Inadequate sanitation and hygiene caused more than half a million deaths from diarrhea alone in 2016. Jamban want to contribute to provide solution to reduce the illness problem that generated by the bad toilet.
Overall impact
By providing solution for the toilet, Jamban can contribute to support SDG's. At least there are 5 SDG's can be addressed by Jamban, SDG#1 No Poverty, SDG#3 Good Health and Well-Being, SDG#6 Clean Water and Sanitation, SDG#9 Innovation and Infrastructure and SDG#17 Partnership for the Goals. SDG#1 No Poverty can be achieved because Jamban provide opportunity for employment especially for unskilled worker, when people have job then it can minimize the poverty. SDG#3 Good Health and Well-Being can be achieved because bad toilet is the source for Diarrhea and Urinary Infection, by provide the hygiene toilet it can minimize people from Diarrhea and Urinary Infection.
Business benefit
Jamban's business model is to provide public toilet and for the return Jamban get the payment from the toilet user. In the toilet building, Jamban provide slot for advertising; Jamban also create revenue from the advertisement. Jamban also provide amenities, so the toilet user can pay the amenities if they need and this is also another revenue generator for Jamban. The other revenue that also can be created from the Jamban is the waste of Jamban that can be processed become an added value product such as organic fertilizer.
Social and environmental benefit
Creating an opportunity job is the benefit of Jamban because Jamban need employees as the toilet keepers, who keep the toilet clean and hygiene. The clean and hygiene toilet that is provided by Jamban, also helps our government to decrease the medical cost due to disease of unclean toilet. An addition, providing cleaner toilets and how they manage them by utilizing the environmental friendly toilet cleaner and managing the waste of the toilet, this benefits towards saving our earth and making our environment healthier.
Interviews
Rudy Wahyu, CEO
Eka Marpaung, General Manager of Equipment
Keep this story going! Share below!
Jamban
Jakarta, ID
Business Website: https://jamban.id/
Year Founded: 2019
Number of Employees: 11 to 50
Jamban is a company that focuses on reinventing sanitation In Indonesia. Jamban is the first sanitation company in Indonesia that focuses on public toilets. Jamban provides public toilet facilities that are clean, hygiene, safe and supported by mobile application-based technology that is very easy to use. Jamban continuously maintains the cleanliness of the managed toilets. Mobile Apps will make it easier for users to find our toilets, review, and make cashless payments. One of the important factors in the cleanliness of public toilets is "smell", so Jamban always keeps toilets smelling good and fresh.