Dielectric Oil Going Green
PROLEC GE
Overview
• Prolec GE developed an eco-friendly seed-based natural ester dielectric fluid alternative for new and used power transformers called VG-100.
• For more than 100 years the energy industry mainly employed mineral oils, valued for its low cost and reliability, the petroleum-based fluid is highly fire risk inherent and toxic.
• The main goal of Prolec GE (Power Transformer Producer) is to complete the line of a ecofriendly technology. It means Prolec GE already developed a new line of electric transformers designed specifically for renewable energy application, mainly for wind farms and solar parks, however they were still using mineral oil as the main insulation liquid, so with "VG-100" the new line is complete, adding value to the transformers and in case some oil leak happens, it will not affect the land where the transformer is located.
• It aims to reduce the environmental impacts of its energy products by integrating them with 100% natural and biodegradable materials by maintaining the optimal properties and reliability.
Authors
Ana Meléndez Rivera
ESTEBAN MORENO
Karina Aide Aguilar Urbina
Jose Perez
School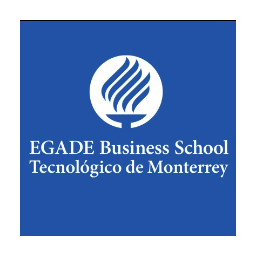 EGADE Business School Tecnologico de Monterrey
Professor
MARTIN H BREMER
Innovation
Dielectric greases and insulating fluids include greases, oils, gels, and fluids applied to electrical terminals in high voltage equipment. Their primary purposes are to prevent or minimize electrical discharges, insulate and lubricate rubber gaskets and surfaces, prevent moisture ingress, and dissipate heat. Dielectric greases and insulation fluids seal and lubricate the nonconductive mating surfaces of electrical connections. They have high resistivity, which mitigates arcing when an electrical current is present. Dielectric fluids must exhibit quality thermal stability and heat transfer, while also remaining noncorrosive. Combustion resistance and low toxicity are also beneficial properties, but some risk is often accepted in consideration of costs and application.
VG-100 is a seed-based ester type dielectric fluid, that is formulated from plants such as soy beans. Natural esters are created by esterification between tri-alcohol and fatty acids, followed by the transesterification of mono- and tri-esters. These are common as retrofills in distribution transformers and in power transformers. Plant-based dielectric fluids are biodegradable and safe to handle. They have long service lives, and often extend the lives of transformers as well.
This fluid was developed by Prolec GE in 2009 as an environmentally friendly alternative, 100% natural and biodegradable without synthetic antioxidants, additives or toxic components derived from petroleum, complying with international standards such as: ASTM / IEEE, and certified by Factory Mutual (FM) and Underwriters Laboratories (UL).
Inspiration
Prolec GE is the leader in manufacture of transformers for the electrical industry, and they believe that now more than ever, it is of vital importance to reduce the global warming and environmental impacts. These electrical devices are used to transfer energy through two circuits, converting the voltage through electromagnetic induction. Thanks to this function, it is possible to generate, transmit and distribute energy in an efficient and adaptable way to a large number of applications. Transformers are used in a wide range of electricity generation, transmission and distribution companies, as well as residential, commercial and industrial users.
Prolec GE decided to expand its core business and support the activities for a sustainable world, developing a new generation of transformer designed specifically for renewable energy applications at wind farms and solar parks. Those designed were focused on high efficiency standards and ecofriendly materials. As an example of its improvements, we have those that use amorphous metal cores, which allow it to reduce energy losses in a considerable way. In addition, VG-100, a vegetable oil, also is ready to use in this kind and other kind of electric transformers as insulating liquid, which, unlike the use of mineral oil, helps reduce the risk of fire, has better performance against overloads, gives a longer life to the insulation, and is friendly with the environment to be a non-toxic and 100% biodegradable fluid.
Overall impact
The VG-100 has several positive impacts. Some of the most important ones are listed below:
1. Provides longer life to the insulation system of the transformers.
2. Helps to reduce the risk of fire due to an electric arcing.
3. Has a better performance against overloads
4. It is friendly with the environment. As a non-toxic and biodegradable fluid, it protects the soil of the land where the transformers are placed, helping the landowners to keep the flora and fauna on site, even when some oil leak happened. (So many wind farms are located inside of ranches.)
5. Friendly with the people who need to handle it during the manufacturing and maintenance process.
Business benefit
Nowadays many industries and standards are focused on ecofriendly technologies as a point of preference to buy a product, so VG-100 allows Prolec GE to offer to the market its own vegetable oil at a competitive price, (because it is produced regionally) and gives a certain level of independence from the other vegetable oil suppliers in the market, mainly FR3.
Social and environmental benefit
Prolec GE natural biodegradable fluids development helps address the main objectives of the United Nations for Sustainability Growth and supports indirectly many others. The primary goal attended in this project is number 7) Affordable and Clean Energy. Energy is central to nearly every major challenge and opportunity the world faces today. Be it for jobs, security, climate change, food production or increasing incomes, access to energy for all is essential. Working towards this goal is especially important, as it interlinks with other Sustainable Development Goals. Focusing on universal access to energy, increased energy efficiency and the increased use of renewable energy through new economic and job opportunities is crucial to creating more sustainable and inclusive communities and resilience to environmental issues like climate change.
Another important Sustainable Growth goal that is addressed with Prolec GE's efforts is 9) Industry, Innovation and Infrastructure. The reinvention of a 100-year solution of using mineral toxic and fossil fuel-based oils establishes a reliable and innovative new way to repurpose other materials that are friendly to the environment and eliminates toxic wastes and use of non-renewable resources.
In addition, these efforts support other goals like 11) Sustainable Cities and Communities and 12) Responsible Production and Consumption. Developing a product with more efficiency and providing safe conditions for the community and final users, despite not being the first manufacturer, PROLEC is totally committed to these goals.
The products are free from corrosive sulphur and PCB (polychlorinated biphenyl) compounds. In addition, it has higher moisture absorbing capability, increasing the lifetime of the transformer's cellulosic insulation.
All these characteristics made VG-100 an excellent alternative to new transformers as well as retrofill applications. Unlike mineral oil, VG-100 has a high flash point (>300°C), and it has self-extinguishing properties, thus reducing the fire risk, leading to a safer and more reliable transformer operation.
Interview
Elisa Maria Zambrano Gomez, Product Manager of Industrial and Renewable business unit
Keep this story going! Share below!
PROLEC GE
Monterrey, Nuevo León, MX
Business Website: http://www.prolecge.com
Year Founded: 1969
Number of Employees: 1001 to 5000
Prolec GE is located in Mexico and is dedicated to designing, manufacturing, and selling products and solutions for the generation, transmission, and distribution of electrical energy.
Prolec started in 1969 with the acquisition of a small transformer plant located in Mexico City. In 1976 a new plant was built in the state of Nuevo Leon. By 1995 Prolec GE was formed as a joint venture between Xignux, a Mexican consortium with significant presence in the electricity, infrastructure, and food sectors, and General Electric (GE), a worldwide leader in several industries and services sectors.
Currently Prolec GE is the leading transformer manufacturer in Mexico and a top player in North and Central America.