Dicex Creates More Innovations in Logistics
Dicex
Overview
In an interview that the students of the University of Monterrey had with Mr. Eduardo Cantú, from the course of sustainability, he was asked about some innovation that he is developing or that he has within his company. He told the students that the company Dicex currently built an online platform that helps companies (micro-enterprises) to be able to lower their shipping costs, improve delivery times and expand the distribution channels of these micro-enterprises.

Authors
Noemi Garcia Lopez
Eugenia Lopez
Karen Alejandra Torres Macias
David baruch Carrizales
School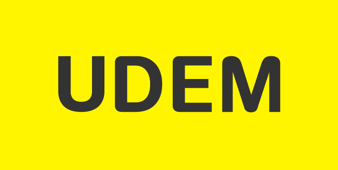 Universidad de Monterrey
Professor

Consuelo Garcia-de-la-torre
Innovation
Dicex is a company that is especially responsible for foreign trade, so he mentioned that companies had been affected by the covid-19. This has forced these companies to start using digital platforms, as their purchases are online, so their way of selling is through the Internet, and the way that products reach consumers is through a distribution channel.
This made Dicex create this digital platform that creates competition with companies like UPS and FedEx, which are also distribution companies. The difference with Dicex's innovation is that they aim to help companies lower their shipping costs to continue to invest in their business and not be affected. In addition to giving them, a reasonable cost Dicex also seeks to create more jobs, improve delivery times because the means they created are via land and not air as other companies manage, and finally help these companies grow.
Inspiration
According to Mr. Eduardo, they were inspired by the pandemic, they have always had long term goals of 5 to 10 years, but today those goals are no longer 5 to 10 years; this is because the world is evolving faster and faster, and companies have to evolve with it, for which he currently said they want to be the first company in Mexico with an application where only in Europe have been able to have, which in addition to generating income to the company, generate income to"PYMES" that do not have sufficient capital to pay for customs services, but with the help of Dicex and its import and export services can help them at low cost and cash.
Overall impact
The mission or main purpose mentions what it is to adapt to what the market requires that now due to the pandemic was advanced by about five years more or a little more in the market of Mexico and also Mr. Cantú mentioned that they accelerated the process because there was a great opportunity to focus. After all, they were already in that transition, but it is simply to put more speed, and the purpose of the company is to help those who cannot efficiently hire the services, and it is to help the companies so that they can grow.
Business benefit
In addition, he mentions that they feel that this innovation offers a great opportunity to their clients and, the idea comes from Europe since there began a business that developed the distribution model using infrastructure already created and the important thing about this instrument is to be able to carry it out, He also said that for the part of the transport and the customs agents' warehouses, it is also important that the companies have access to a cheap and efficient service to improve productivity and help the company grow since at the end of the day it starts as a micro-enterprise but as a goal that all companies have is to grow and become a high-level company.
Social and environmental benefit
As he mentioned, the idea is an online platform that plans to help small businesses, and this generates an impact for all of them, especially in these times of pandemic, where they have been forced to use the means of distribution such as ups, DHL, FedEx which are companies with very high shipping costs, this innovation that Dicex has helped all companies even large to be able to generate a lower cost and thus can continue to operate so that both companies and businesses can obtain mutual benefit. This would also generate more job opportunities for Dicex that would need help in the area of transportation and companies that by lowering their costs would be used in salaries, also implementing the technology within what was planned and predicted to be done in five years, is ahead of the pandemic that currently exists and introduces new strategies and creates connections with high-level companies that want to continue being part of moral changes and values for the world.
Interview
Eduardo Cantú, Innovative company
Keep this story going! Share below!
Dicex
Monterrey, Nuevo Leon, MX
Business Website: https://www.dicex.com
Year Founded: 1988
Number of Employees: 201 to 500
We are experts in integrating your foreign trade process, making it safe, optimal, and successful.
We have a unique working methodology.
A program of Understanding and Continuous Improvement® that consists of taking your current operation, stabilizing it, improving it, and innovating in a way to catapult it.
We support you with specialized services in International Trade that integrate and provide differentiated value to your entire supply chain.
Know what DICEX® can do for you.