Development of Vocational School in Merauke, Indonesia
Medco Foundation
Overview
The goal of this program is to eliminate poverty (zero poverty) in Merauke considering how rich the natural resources that Merauke has, another goal is to reduce or eliminate unemployment (zero unemployment) by creating young local entrepreneurs by introducing business concept to students from vocational schools in Merauke, Indonesia and providing entrepreneurship training to the existing farmers.
Author
Gusti Fauzi Maulana Gafli
School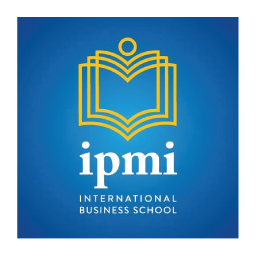 IPMI International Business School
Professor

Amelia Naim Indrajaya
Innovation
The innovation is providing training to young students grade 11 and 12, including the existing farmers which include in class and on the field experience.
Once the students have graduated and elect to become partner with Medco, then there will be a scheme where the profit will be split, some will be returned back to Medco and the rest will become the income for the students.
Inspiration
Reduction of poverty in one of the most eastern province of Indonesia by giving them the knowledge and experience by giving them the tools and option by becoming partner of Medco Foundation in managing the land or becoming independent.
Medco Foundation intend to create not just farmers but young entrepreneurs without neglecting the existing farmers.
Overall impact
The result is tremendous!
Since 2017 throughout 2018, some of the achievement from this programs are:
1. Medco Foundation and its partner has able to develop a "farming industry basis" curriculum that is developed by working with teachers from vocational schools and the sponsoring companies.
2. The construction of learning facility by Indonesia Education and Culture Ministry.
3. Additional student dormitory has been developed by Local Government of Merauke through building rehabilitation program of Department of Agriculture.
4. 182 students have been participating the program.
5. Work with Bayer Indonesia, a German Company operates worldwide including Indonesia to provide training on "Agronomy and Farming as Business".
6. Multimedia classes are added to support the students in the program.
7. Lastly, since then there is around 4 Ha of land has been managed through the Partnership program.
Business benefit
The business gets partners in managing the land in Merauke where Medco is operating. The profit is shared between the foundation and the 'young entrepreneurs'.
Besides that, Medco Energi Indonesia as one of the giant enterprise sees a lot of opportunities in Papua, where if the people are prosperous, there will be many business opportunities that can happened in Papua.
Social and environmental benefit
It can be seen from more and more schools are participating in this training. The program is really solving and fulfilling the needs of the local communities.
Interview
Roni Pramaditia, Head of Medco Foundation
Keep this story going! Share below!
Medco foundation is a part of a giant corporation called Medco Energy International. Established by Mr. Arifin Panigoro based on his eagerness to contribute for making a better Indonesia society.
Although almost of its program is non-profit, Medco Foundation focus on the education, issues around economy, social, health and environment.