Developing Sustainable Communities through Decent Employment
Botanicus
Overview
Botanicus is an innovative brand that delivers natural beauty and health care products without losing sight of who they help in the process and the impact that the jobs they create have on the people from the community. Our team agreed that their initiative directly impacts three Sustainable Development Goals: Promote sustained, inclusive and sustainable economic growth, full and productive employment and decent work for all; Make cities and human settlements inclusive, safe, resilient and sustainable; and ensure sustainable consumption and production patterns.
Authors
Pedro Martínez
Jose Antonio Lartigue Gutiérrez
Eugenio Padilla
Leonardo Daniel Ponce
School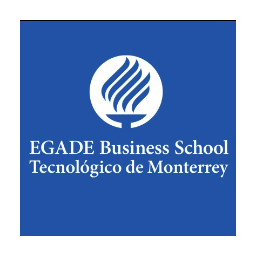 EGADE Business School Tecnologico de Monterrey
Professor
Christiane Molina
Innovation
Botanicus innovation focuses on a sustainable business model that offers to their customers lines of biodegradable personal care products, made from ingredients of natural and organic origin (with Ecocert and Biocert certifications) inspired by herbalism and Mexican natural assets such as vanilla, cactus, cocoa and aloe vera. They promote social assistance and fair work through business relationships with indigenous women's communities such as the Otomi women's workshop in Hidalgo, Nahuatl women's workshop in Cuentepec, Morelos and a rural community in Dolores Hidalgo, Guanajuato, with which they have established fair prices for the products and raw materials they provide them.
In addition to the manufacture of the products, they practice policies of minimum use of packaging, for which they have developed products such as solid shampoos and sell bulk products that require customers to reuse their packaging. In cases where a package is required, these have been developed based on cornstarch and agave starch that are 100% biodegradable.
Another of Botanicus' policies is the respect for animals, which means that they have prohibited testing their products on them. As an organization, they sponsor charitable institutions such as the pink cross contributing with a percentage of the sale of their products. Finally, Botanicus through its business model is empathetic with the interests and concerns of a growing segment of society increasingly responsible for the care of the environment, with this it is positioned as the brand with the greatest penetration and growth projection in this segment.
Inspiration
Claudia León, the owner and founder of Botanicus, studied her major in Hotel Administration at the University of Cornell in Ithaca, New York. When going back to Cuernavaca, Mexico where she was born and raised she realized that instead of putting her efforts on working in a hotel, she wanted to create and provide the line of products used at Spas: "The idea was to create Mexican natural products, locally manufactured with ingredients produced by artisanal workshops…" she mentions. At that time Cuernavaca was famous for their Spa's services and there was a huge demand of such offered both by hotel and independent business during weekends. In doing that, it turned out that Spas wanted the products supplied by Claudia, not only for use in the cabins for massages but for putting them on sale at their stores. Claudia saw this as an opportunity and while traveling through Mexico in the states of Oaxaca, Morelos and Hidalgo looking for handmade products suppliers she found products that could be put on the retail market and with this the target market of the company changed. "Really the idea was to promote what is made in Mexico, Mexican raw materials like Mexican traditional medicine that has been around a very long time, using it for personal care products".
"That is how all started, we started literally in my living room, myself and a chemistry specialist, contacting artisans, clients, hotels and Spas…". She started developing products like reductive gels, massage oils and soaps and after a small time the first store of Botanicus opened to the public selling the products under the brand of the company as well as in the stores of the Spas she had been working with. Her ultimate inspiration and motivation to develop this line of products was working in Mexico. As mentioned in the interview she says "I like what we do, I like the country and I saw an opportunity for Mexican products that were focused on personal care because we have also a history of tradition and Mexican herbology..."
Overall impact
Botanicus found the way to develop a fruitful and sustainable business that has helped in the well-being of marginalized communities through the generation of decent jobs in rural areas and has contributed to the care of the environment in the process through the use of organic raw materials and the usage of biodegradable packaging for its products. Through those sustainable initiatives the Company has had a sustained economic growth, proof of this is the increase in sales, in the opening of stores across Mexico and the inclusion of its products in retail stores like Walmart and Liverpool.
Business benefit
The Company has benefited from the initiatives mentioned above, among others. Botanicus has made a good reputation among customers interested in environmental care and the development of marginalized communities. The aforementioned has had an impact on the economic growth of the business, evidence of that is the exponential increase in sales, new stores opened in different parts of Mexico (7 stores among several states) and their sales channels have increased as their product enters into retail stores such as Walmart and Liverpool.

Social and environmental benefit
Botanicus has caused a positive impact in small communities through the generation of decent jobs in rural areas. The Company accomplished the aforementioned by 1) acquiring organic raw material used in its products from indigenous populations and 2) hiring and training personnel (from low income communities) for the manufacturing process of their products. The raw material price and the wages paid by Botanicus are considered to be fair trade given that they are being reached in common agreement between the workers and the Company. With the aforeknown, Botanicus is promoting sustained, inclusive and economic growth for the community by providing productive employment and decent work to its members in adherence to UN Sustainable Development Goals 8 and 11.
Botanicus is committed to the environment and has several initiatives to achieve its commitment, the main initiatives are 1) All the packaging (boxes / bags) used for the product is biodegradable and some products are not packed in order to not contaminate and 2) All the organic products comply with the Biocert certification. With this the Company certifies its organic farming and sustainable agricultural practices. 3) The organic raw material waste is reused in the production process of other products and 4) The company offers its customers the sale of products such as shampoo and liquid soap in reusable containers. On their next visit the customer can only buy the product at a lower price without acquiring a new container and contribute to the environment with it.
Interview
Claudia León, Owner & Founder
Keep this story going! Share below!
Botanicus
Cuernavaca, Morelos, MX
Business Website: www.botanicus.com.mx
Year Founded: 2002
Number of Employees: 11 to 50
Botanicus is a proudly Mexican brand concept oriented towards the development of beauty and personal care products which are elaborated based on traditional knowledge about the use of essential oils and natural extracts with high quality standards. It is a 100% Mexican company founded in Cuernavaca, Morelos in 2002 by Claudia León who has been passionate about Mexican culture, their handmade products and craftsmanship ever since.
Botanicus also promotes social aid and fair trade with community groups and artisans' workshops in rural areas of the country with whom they work. They also collaborate with suppliers that support social and ecological causes for the continuous development of a sustainable logistics chain and to promote this lifestyle in their suppliers. Botanicus always seeks to work with companies and suppliers that are empathic with their cause and that are conscious about the environmental consequences of large manufacturing companies and that are willing to make something to protect the communities and the world we live in. They also contribute in a positive way to the environment by offering biodegradable products and packaging; they do not test on animals and they also promote recycling.