Developing Sustainable Agriculture
Bunge
Overview
Centerfield is an association created by Bunge in 2011 with the objective of helping food companies to strengthen the traceability of their value chain. The main goal is to collect field-level data to promote transparency and guarantee Bunge's clients that their products put sustainable agriculture into practice.
Author
Mauricio Guerra
School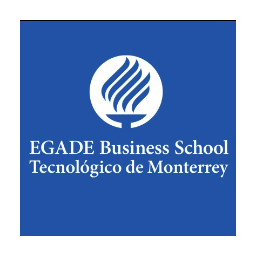 EGADE Business School Tecnologico de Monterrey
Professor
MARTIN H BREMER
Innovation
Bunge's U.S. milling business launched Centerfield in 2011 to identify hybrids that would enhance corn quality and establish traceability from farm to end-user. Several years later, the program has expanded into a sustainable agriculture initiative. Centerfield began focusing only on the planting of corn, but due to the success obtained, the program is already applied in the planting of soybeans, canola and rice.
Bunge clients have expressed interest in knowing in detail the practices used throughout their value chain, to ensure that sustainable practices are complied with, adding value to the products they buy, process and sell to the final consumer.
Bunge's merchandising managers meet with participating growers to collect data such as rainfall and irrigation, fertilizer trips, soil texture and land use, and tillage practices – all through an iPad. GHG emissions, energy and other metrics from the farm operations are calculated. Bunge anonymously shares the aggregated information with participating growers and food customers who are interested in learning more about their supply chain. Participating growers also have access to their farm data.
Inspiration
Bunge wanted to gather data from the growing process of its suppliers. By gathering this information the company hoped to generate key insights that would help optimize the value chain and create a more sustainable industry. The information that Bunge looked to assemble in its database included rain quantities, usage of fertilizers, method and quantities of irrigation, soil texture, soil usage, growing techniques among other factors. Everything was to be registered in an application that would be embedded in a tablet, which would be handed to growers free of charge by Bunge as part of a joint-effort.
Through Centerfield, Bunge wishes to promote supply chain transparency and sustainable agriculture in the food industry. Both targets are interconnected, because by generating transparency in the production process the company expects that opportunity areas will be approached and optimized. Since today's consumer takes sustainability to a higher degree into account in its decision making process, food companies will be more keen to deliver sustainable products. The transparency enabled by Centerfield will make these efforts visible to the consumer.
Overall impact
Centerfield is beneficial to growers and the food industry alike. For growers: You can learn more about Bunge's initiatives, consumer trends and sustainable agriculture and connect your farms to food companies. For the food industry: Centerfield offers insight into farm operations, supply chain traceability and an opportunity to be more engaged with growers.
On the other hand, Bunge believe that for the agricultural sector to grow the safe, quality food needed now and in the future, the natural environment on which its depends must be protected and improved, and the social and economic well-being of growers, their employees and local communities must be supported.
Bunge works to meet the food demand of a growing world. Bunge focuses on improving the sustainability of the entire food chain. Its approach is based on the platform ACE "Act, Conserve and Engage".
ACT We safely deliver harvests to global markets, proactively integrating sustainability into our business approach to support nutrition and food security around the world.
CONSERVE We are creating 21st-century value chains and advancing environmental performance in our own operations.
ENGAGE We prioritize the safety of our global workforce above profit and production. We also support diversity and employee development, engage with our stakeholders, support local communities, and work to protect labor and human rights throughout our value chain.
Business benefit
Centerfield has helped Bunge achieve several key milestones that are in-line with its long-term mission of supplying and feeding the world. These include improving the quality of final products, enhancing trustworthiness of the industry and its production processes, ensuring consumers about the sustainability of the product they're eating, incentivizes sustainable production process in the industry, strengthening long-term relationships along the value chain, and protecting the environment and the community.
Achieving sustainability along its value chain is especially important for Bunge's business when looking at today's consumer trends. Consumers are becoming ever more aware of how their consuming habits affect their environment. This includes what kind of products they eat and how these products are produced, packaged and transported. According to some marketing studies, 79% of Millenials will boycott a product or company if they disagree with its values. Millennials are also more likely to buy organic foods than previous generations with a likelihood of 30% compared to 15% of Baby Boomers.
The change in consumer habits is already impacting the food industry. The share of revenue of products produced in a sustainable manner has increased rapidly in recent years. According to a study published by Nielsen, US consumers spent USD $128.5 billion in 2018. The figure has increased almost 20 percent since 2014, delivering a compound annual growth rate of 3.5 percent, which surpasses that of the general economy. Sales are expected to reach USD $150 billion by 2021.
In conclusion, entering the sustainable product segment is more than a philanthropic project for Bunge, it is a strategy that will help drive its business growth in the future.
Social and environmental benefit
Centerfield focuses on knowing the field footprints of farmers who grow their raw material, and registering environmental data of farmers, which allows them to make comparisons between yields of different farmers and thus identify opportunities to improve sustainability.
Among the data collected, Centerfield obtains data that includes climate statistics, such as rainfall, as well as irrigation. Information is collected on the use of fertilizers during sowing, their percentage, type, frequency, etc. Data on soil health are obtained, such as texture, pH, as well as practices that were carried out for the crop. Greenhouse gas (GHG) emissions, energy used, and other metrics from field operations are also calculated in the data record. All this allows farmers to compare their yields against the performance of other farmers.
Interview
Tania Fernanda Ayala Diaz, Communication and Social Responsibility Manager
Keep this story going! Share below!
Bunge is a global company in the agroindustrial industry and commercialization of agricultural products. Bunge supplies a growing world with agricultural commodities, such as grains and oilseeds, which are inside many of the meals we eat daily. Bunge also transports crops, connecting farmers to customers in ways that help ensure food security and improve environmental efficiency. Bunge provides ingredients and know-how to some of the biggest food processors and food service brands in the world. Bunge produce high-quality consumer products in the Americas, Eastern Europe and Asia.