Designing Modern Diversity
Jing Inc.
Overview
Jing Inc. is a brand and business consultancy which helps clients grow their goals, tell their story, and build their brand. Jing Inc. entered for a grant to build Other Brown Girl under Jing Inc., which is to celebrate women of culture leading colorful and creative lives to spark deeper dimensional diversity conversations through design and digital storytelling. Jing looks at each of the three words individually as her target audience to empower them, which contribute to solving the UN Goals of (5) gender equality and (10) reduced inequalities.
Authors
Thomas Gallagher
Logan Walburn
andrew Gallos
Mercedes Cheung
Zefeng Jin
School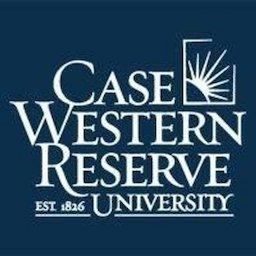 Case Western Reserve University - Weatherhead School of Management
Professors
Megan Buchter
Doug DeGirolamo
Innovation
Jing Lauengco is a solopreneur who comes from a background in Journalism and has worked for consulting companies such as American Greeting, which has allowed her to hone her skills to start Jing Inc. Jing Inc. helps its clients realize their goals and provides them with strategies to grow their business and personal brands. After many years running Jing Inc. and while recovering from cancer, Jing wanted another way to tell her story. She began typing her life story on her MacBook from her bed, which she said was originally for herself, her family, and her son.
However, the idea continued to grow and soon became another innovation: Other Brown Girl. Other Brown Girl is a story-telling community and blog that gives a voice to women from many backgrounds and cultures. The goal of OBG is to allow women to share their stories and elevate their voices. OBG allows women from many cultures to connect with one another and gives them a platform to express themselves and learn more about others. Jing says that she has been on a lifelong journey to "reimaging cultural identity, diversity, storytelling, meaning, beauty, and belonging" in her own way and in her own words. OBG provides herself and other brown girls the opportunity to do just that.
The goal of this innovation is to empower the next generation of diverse women. By giving them this platform to express themselves and share their stories, Jing is promoting a great sense of diversity. The innovation of Other Brown Girl, which was created under Jing Inc., is working towards the UN Global Goals of gender equality and reduced inequalities.
Inspiration
When the pandemic-national quarantine hit in March of 2020, Jing was recovering from her second cancer surgery performed one week prior at the Cleveland Clinic. Jing found herself at home in bed recovering, and her world tilted again. During the national protests and social upheaval in the spring of 2020, her family's downtown advertising agency was severely vandalized. The office alarm sounded as bricks, a fire hydrant, and a flash bomb were thrown to shatter the front glass façad. She wanted to create new, more positive energy and story to make meaning of all of these life-changing events, which is where the inspiration for Other Brown Girl came from . Jing said, "I was on a renewed mission to rewrite 2020 – personally and professionally – for the greater good. I wanted to be a positive role model for my half-Filipino son and 'Other Brown Girls' through advocacy and adversity. I didn't have examples, resources, or mentoring connections as a young brown girl." She wanted to create a space where the next generation of OBGs can dream bigger as creative entrepreneurs, to see themselves represented as thought leaders and change agents through the OBG brand experience. To show how creative storytelling / re-framing can be an act of everyday activism, optimism, and positive social impact.
Overall impact
Because Jing Inc. targets clients who seek to build their brand and share their story, their innovation has helped women and entrepreneurs to connect with each other to overcome life events and struggles of being multicultural. Jing Lauengco partnered with Amy Guth, former Chicago Tribune SEO Digital Director and Editor of "Crain's Chicago Daily Gist" Radio Show Host to concept the Other Brown Girl media platform and Next Thing With Jing podcast – all launched during Jing's cancer comeback and the pandemic.
With the success of Jing Inc. , Jing launched new ventures such as Other Brown Girl, a storytelling brand platform for the brown-owned and woman-owned social community. That was where multicultural first and next generation females could mentor youth and be a role model for them. Since they address lack of arts and humanities programming and diversity-equity-inclusion issues, Other Brown Girl promotes multicultural storytelling and provides networking for existing and emerging leaders to gain experience and exposure in Cleveland. Their hybrid virtual and in-person literary-tech-creative arts outreach programs have helped educators and companies grow through design and innovation. As minorities represent $3.9 trillion in spending power while 42% of people in the United States are coloured, with its growing power, creative entrepreneurship is introduced by Other Brown Girl, inspiring content creation and networking. More positive stories from multicultural and multi-generational mentors and leaders are shared in such cases.
Evidence of success is shown through Jing's diverse volunteer experiences and partnerships to share her passion. Being the Literary Cleveland 2021 Board of Trustees, member of Ohio Progressive Asian Women's Leadership (OPAWL), AIGA American Institute of Graphic Arts Cleveland Board of Directors, and many other positions, she has expanded her network to invite different guests onto her podcast, Next Thing with Jing, including founders of various organizations targeting gender and cultural equality rights.
Business benefit
Jing Inc. is a brand and business consultancy company with strategies in three areas: growing an organization's goal, telling their story, and building their brand. Jing Inc. focuses on environmental projects, product launches, and helping large organizations within the design space. Jing Lauengco's first client was herself and her child. Not only did Jing want a better life for herself and her family but she also wanted a place where her son, her family, and her friends could access stories of her life, where she came from, and how she grew up. After realizing how well this would work for herself, she decided to share her stories with the world and wanted to have a place where other people could also record and share their stories with their families and the world.
One unique advantage that makes Jing Inc. special is that they are willing to experiment and try different things such as: Other Brown Girl, a multicultural creative community which is a storytelling project to think about diversity with a new lens. Other Brown Girl, and in specific this way of storytelling, is of great interest to people due to the ease of talking about difficult subjects. This ease of communication is particularly of benefit when communicating difficult ideas, like diversity and inclusion, to children and teenagers. Originally, Other Brown Girls was only about books and poetry, but now, Jing is pushing towards podcasting and blogging in addition to her earlier styles of communication.
Social and environmental benefit
Jing Lauengco initially founded Jing Inc. a company based out of Cleveland that was founded on the basis of helping others achieve a better work life balance, like the one that she developed after founding Jing Inc., and conquering stage one cancer. Jing is a brand strategist, chief optimist, and a business consultant at her main company Jing Inc. A few years after opening Jing Inc., Other Brown Girl was born. Other Brown Girl is another company founded by Jing Lauengco under her parent company of Jing Inc. This company focuses and specializes in designing modern diversity using a multicultural storytelling community and a blog. By using this mode of storytelling, Jing promotes other brown girls to "Celebrate cross-cultural stories (and) elevate 'other' voices". (Lauengco, https://www.otherbrowngirl.com/info)
Other Brown Girl benefits society by achieving and fulfilling two global goals: gender equality and reduced inequalities. Jing allows and supports brown girls to embrace who they are and where they came from. No longer trying to blend into the American lifestyle, but rather speaking out and embracing who they are. Not only does Jing focus on allowing brown girls to speak out but also connecting multicultural women with creative entrepreneurs and lifestyle brands. Jing uses her own story and the businesses that she has founded to help encourage women of color as well as using Jing Inc. to help these women create the lives that they want to live.
Interview
Jing Lauengco, Founder
Keep this story going! Share below!
Jing Inc. is a brand and business consultancy that helps clients grow their goals, tell their stories and build their brand ranging from environmental projects to project launches. Under Jing Inc. is where Other Brown Girl, which is a storytelling platform to think about diversity with a new lens, and Jing's podcast, Next Thing with Jing live. Other Brown Girl and the Next Thing with Jing are newer ventures for Jing Inc. and where her social entrepreneurship mission really shines.