Design Your Own
Play with Clay
Overview
Play with Clay promotes mindfulness and creativity by crafting with clay. This addresses two of the SDGs of Good Health and Well-Being, and Sustainable Cities and Communities. It provides customers with excitement which improves their well-being as humans as well as sustaining the community by getting involved with other businesses.
Author
Cecil Zakher
School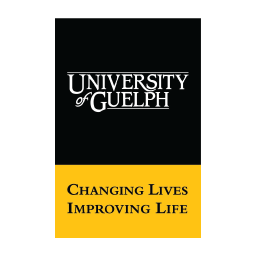 University of Guelph
Professor

Ruben Burga
Innovation
Play with Clay is a business that offers entertainment for their community, but they also offer an environment of peace and excitement. As a start, Mario Gonsalves, the owner, was able to create a place in Guelph, that provided space for individuals to come in to try something new and different. They allow drop-ins anytime between their operating hours, and for their parties they require to book in advance.

When it comes to United Nations Sustainable Development Goals, this business focuses on the third goal which is good health and well being as well as the eleventh goal which is sustainable cities and communities. It focuses on the health of individuals in the community, and their well-being as well. When we look at the sustainability aspect of it, it is because of the partnerships they have with other local businesses, such as Sweet Violets, and Brother's Brewing.
Inspiration
Katie Geopen, the manager of the Guelph location, was hired by Mario and Nina, the owners, when the company was developed. She learned almost everything from them about how to run the business.
"The owner always taught the classes, and when I came along, I became the first separate manager, and so basically I was trained and taught by the owners themselves, which I feel like it's beneficial because the knowledge was coming from the source I guess," she said.
Besides that, Katie also says, "I have always been artistry, I have never done ceramics or anything." Her interest in art and such, inspired her to work for such an amazing business. During the interview, Katie was extremely passionate about what she does and what she offers as a manager. Even though, she has never worked in the industry of pottery. She was extremely proud of who works with and proud of what kind of business she is involved in.
Within six to eight months, she took on the role of a manager, which lead her to work more often with the owners themselves. Working with the owners, created a positive attitude for Katie towards the business. "The owners here are amazing, they notice everything," Katie said.
Overall impact
As for the impact of this innovation is very clear and precise. The over all effect is making individuals look at things positively coming into the store. Once a person sets a foot into the store, they see how the store is colorful, how the staff is friendly, and how the products are attractive to color. That on it is own creates a beneficial outcome for both, the employees and the customers. Both parties end up being feeling mentally happy and feeling a little better after what they have done. Looking at the short term, and long-term effects, we can safely state that they have a successful journey. As the business started, they would close on Mondays, and operate the 6 other days. "This was the first one, they have been closed on Mondays, they never had a manager, then I came along, and then they opened up 7 days a week," she said.
Once the place was up and running, they operated 7 days a week, with a specific schedule. When it comes to the personal attitudes, they have had their regular customers drop in and have a conversation with the staff. Katie mentions during the interview, "You know, calling on the phone asking if I am going to be here, or just like showing up, or just popping in to say hi." So until this day, there are personal relationships between the staff and customers being built.
In the long-term journey, Mario is looking to open more locations for the business, as Katie mentioned during the interview, there is one opening in Hamilton by mid October 2019.
"So slowly but surely, we are kind of hitting spots on the map," she states. Their offering of the experience of painting and pottery has made it easy for the business to be able to expand outside of Guelph, and in other cities.
Business benefit
Moreover, the innovation benefit of this business is extremely successful. There are benefits such employees' well-being, a created new service, and a new store investment. An employees' well-being comes from the positive workplace that Mario, Nina, and Katie create in the business. They created a service where Mario would go off set to schools, as an example, to teach and host workshops.
Furthermore, they had their first partnership with Sweet Violets, for customers to come in create pots for a cheaper rate. On the same page, they partnered with the Brother's Brewing, where they hosted an event where they brought their products and people signed up at Play with Clay. The event involved painting while having the option to have an alcoholic drink. As an investment, they have decided to proceed with obtaining a liquor licence so that they are able to open a bar extension with in their Guelph store.
Social and environmental benefit
The idea of Play with Clay became therapeutic. "It's just kind of helping people," Katie continues, "it is a really therapeutic outlet for a lot of people."
It serves a purpose of good health and well being of individuals who love to have a hand-on-experience. In a way, we can say that it helps individuals who are going through a tough stage, or someone who might be stressing too much over something either at work, school or at home and etc. Individuals tend to look for something to ease their stress or conclude their rough week with something that could be beneficial. In other words, it promotes positivity, and self-care.
Along side that, they promote sustainability, by incorporating more local businesses within their own service. They are trying to grow their services and their innovation by creating a safe environment for their customers. Their idea of a community is involving as many people as they can, like children, youth, and adults. It was a successful experience to collaborate with other local businesses because "It's kind of creative atmosphere, same kind of similar vibe, in terms of music and people," Katie assures.
Interview
Katie Goepen, Manager
Keep this story going! Share below!
Play with Clay is an interactive drop-in pottery studio which allows all customers to experiment with pottery painting, fresh clay building, and workshops for adults & kids. Through their experience of years, they host a variety of different clay parties for their customers.