Debating For Your Future
Richard Celestin Consulting Group LLC
Overview
Richard Celestin Consulting Group LLC was founded in 2009 and is a New York City Department of Education vendor. The company's innovation is to provide access to debate and public speaking skills to kids at a young age through the Young Debaters Program (YDP).
Authors
Monica Moral
Merna Kamel
Orlando Riega Bellido
Camila Avalos
makarious Bakhit
School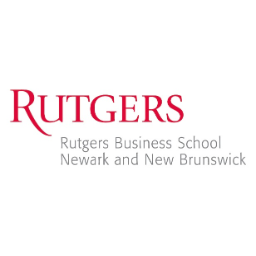 Rutgers Business School
Professor
Sharon Hellman
Innovation
The Young Debaters Program (YDP) aligns with the United Nations' Sustainable Development Goals of Quality Education (UN SDG 4) since it plays a significant role in enhancing the learning experience among today's youth. Unlike other business models, the company does not have employees. Instead, the Program relies on support from school staff who received guidance and training, as well as Law students and Attorney volunteers within Richard Celestin's professional network. The innovation is performed in such a way to ensure fairness in the Program. For example, Celestin offers training programs to teachers in selected schools. In turn, these teachers present the program to students and by the end of the 3-week program, 30 students are selected to participate in the competition. The chosen students are not only the top performers, but they also include students from all different skill levels, making it a mixed pool of student talent.
The organization rapidly gained traction among the New York City Department of Education (specifically schools in Queens and Brooklyn) due to the success it had among the participants. Teachers, volunteers, and students gave their testimonials regarding the program. One such supporter is Marie Russell, a teacher, who stated that the students enjoy the debate and that the curriculum is user-friendly for the kids. Russell also shared that the students learn presentation skills, public speaking, and how to carry an argument without causing a tantrum, which helps them to remember that their life is not over if they do not get their way. One of the students also stated saying "I just love how we were all debating in one room and then the judge gave us feedback as to how we do."
The company's mission is "developing and implementing skill development and youth empowerment programs in elementary and middle schools with high populations of at-risk juveniles." By deploying his program across the public schools of Queens and Brooklyn, Celestin is living up to his mission of providing early age training to disadvantaged students as well as contributing to UN SDG 4 Quality Education.
Inspiration
Richard Celestin, Esq., a graduate from CUNY Law School and a product of the public education system, is the founder of Richard Celestin Consulting Group, LLC's YDP. Celestin's personal experiences and his passion for helping young people from low-income communities ignited the idea for the YDP with the purpose of helping them succeed and excel in life. Celestin emphasizes that "Kids don't care how much you know until they know how much you care." This gave birth to a very innovative business model as it is a one-man show. Using his professional background in law to create the curriculum for YDP first, he then became a vendor for the New York City Department of Education.
Overall impact
The team obtained facts and statistics from Celestin. We were able to extract key highlights: 44 schools have implemented the Young Debaters Program, out of which, 32 schools have implemented the program at least twice and are located in the middle to low-income neighborhoods in New York City, particularly the Queens and Brooklyn Boroughs. Through the Young Debaters Program, many students have noticed a huge increase and advancement in the skills they have learned. In fact, 95% agreed that their vocabulary has increased and 98% expressed an improvement in their overall confidence. Moreover, the statistics show that most of the students, almost 96%, have a better understanding on how to approach and view problems from different perspectives as well as develop techniques to keep their emotions under control when arguing. Many of them learned new ways to handle challenging readings and they feel more equipped to read at a higher level. Similarly, the majority developed note-taking skills, presenting arguments, and developing and delivering persuasive arguments. It also had a significant impact on their advocacy skills, speaking abilities, persuasively expressing themselves, and enhancing their public speaking and boosted their confidence. Students agreed that developing these skills have been extremely beneficial to their future career, especially if they pursue studying law.
Business benefit
The Program not only helps the community by assisting students in developing certain skills for their future, but it also lets the business showcase other services and workshops that they offer. One such service is the Legal Eyes Writing Service. This allows people to have licensed and practicing attorneys review documents like resumes, cover letters, college applications, etc. In addition to the services and workshops, the program also supports Celestin by paving the way for him to receive invitations to various speaking engagements that are focused on justice, and to promote his self-published book, The Hard Facts About Soft Skills.
Social and environmental benefit
The short term effects of students participating in this program are that they learn more about Law and they develop communication and debating skills while possibly discovering a new passion for studying law. On the other hand, the long term effects are that it will allow students to explore new opportunities and careers within Law or Law-related fields and become advocates of their own future. The completion of the program instills a sense of positive behavior and self-confidence in each student.
The team inquired if we were able to use the testimonials from the website, which was graciously approved. Here are some excerpts of the video testimonials:
● Adriana Lima, Esq. - Young Debaters Program Judge

"I have absolutely loved my experience as a judge for the Young Debaters Program debate competition. The way the students present their arguments demonstrates the hard work and dedication that they have put into their debate preparation. Each time a new group gave their oral argument, I was awed and amazed at how articulate the students were. Even when they were nervous, they pulled through, each sentence giving them more confidence to continue with their argument. I am so proud of the students!"
● Cynthia Conti Cook, Esq. - Young Debaters Program Judge

"In public school education, we test our children constantly, but almost never based on how well they think on their feet. Judging the kids in the Young Debaters Program is a delight because it is so obvious that they are developing true life skills such as using logic to argue their position, persuasively delivering their position and defending their position when challenged. There's no question that the kids that complete the presentation of their arguments in the Young Debaters competition will continue with confidence in all other aspects of their lives."
Interview
Richard Celestin, Founder and Sole Member
Keep this story going! Share below!
Richard Celestin Consulting Group LLC was founded in 2009 and is a New York City Department of Education vendor. The company's innovation is to provide access to debate and public speaking skills to kids at a young age through the Young Debaters Program (YDP).