DeBaise Lawn Offers the Green Solution from the Ground Up
DeBaise Lawn
Overview
DeBaise Lawn offers lawn care and landscaping services that are sustainable and environmentally friendly. DeBaise Lawn stands out from other lawn care companies because it uses all-electric equipment for its services provided.
Author
Christine McBeath
School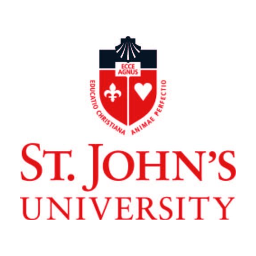 St. John's University
Professor

Charles Wankel
Innovation
DeBaise Lawn offers a solution that truly takes into consideration the earth when the service is provided. With the environment in mind, DeBaise Lawn uses "equipment that is 100% green which includes: mowers, blowers, trimmers."
According to DeBaise, "Other lawn care companies in my area of Connecticut typically use gas-powered equipment for their services." The emissions from these pieces of equipment are harmful to the environment. To put the harmful effects into a better and easier to understand perspective, the Environmental Protection Agency states: "A new gas-powered lawn mower produces volatile organic compounds and nitrogen oxides emissions air pollution in one hour of operation as 11 new cars each being driven for one hour."
DeBaise Lawn wanted to offer an alternative solution that was actually beneficial for the environment instead of actually doing more harm than good. The innovation provided by DeBaise Lawn would go on to ultimately challenge the status quo of how lawn care services are typically provided in the area.
Inspiration
Stephen DeBaise first came up with the idea for DeBaise Lawn in high school with a group of friends. Shortly afterwards, he knew he wanted to continue to grow and be successful with his business. This is why he made the shift into more environmentally friendly equipment because he "wanted to stand out in a heavily saturated market, with little no competitive edge, besides relationship building."
Overall impact
DeBaise Lawn is making a difference in the local community of Wallingford, CT. Some of the short term effects are being seen in how many of Stephen DeBaise's clientele have been extremely "appreciative and played a part as to why I am happy with my decision to go green." Based on this response by his clients, it gave him confidence that there still are people that care about the environment.
Often times, with bigger business decisions, external factors like the environment are not always taken into consideration. This is not the case with DeBaise Lawn, since it has made the shift to be fully aware of its impact on the environment. With the future and long-term effects in mind, DeBaise states: "We are too new at this to have any long term concrete evidence that our business model has any noticeable impact on the environment; however, we plan on even having more of an impact when our business grows by investing in 100% green equipment like large trucks, snow blowers, heavy equipment – skid steers, front end loaders, excavators." DeBaise sees the potential for his business to continue to be better and greener for the long-term as it continues to grow and expand.
Business benefit
In 2011, DeBaise Lawn initially started out as a typical lawn mowing company powered by gas mowers. DeBaise wanted to differentiate his business from others, which was why he made the shift to be "green." When this shift happened, he " sold all of his gas-powered commercial lawn equipment – mowers, blowers, trimmers." He then invested in more expensive electric-powered equipment that would be more effective in the services offered and the type of reputation of a company he wanted to create.
The shift to go "green" proved to be more beneficial in the numbers for DeBaise Lawn. DeBaise stated: "Not using gas to run our mowers, we were able to put 1000 hours per summer on each mower." The electric equipment proved to be more reliable and durable for the long hours of work during the summer months. DeBaise also shared how it was more cost-effective since he "no longer needed to pay for fuel for the gas-powered mowers, blowers, and trimmers."
Social and environmental benefit
DeBaise Lawn offers a solution that is transparent and beneficial for the lawns that it services. By being all-electric, it shows how there is a bigger consideration for the future in mind with the environment. DeBaise stated how he hopes to one day "become the premier all green landscaping company in CT – with the possibility of a national or regional presence in the future."
With that goal in mind, he hopes to spearhead a movement that other lawn care companies will shift towards, as well. Even though he may lose his competitive advantage, he knows that the more companies that lessen their emissions and shift to electric will prove to be much more beneficial for the environment in the long run. For DeBaise, the shift to going green was not done with profit as the ultimate consideration, but instead, he made the shift because he genuinely cared about the environment and the earth that we call home.
Interview
Stephen DeBaise, Founder
Keep this story going! Share below!
DeBaise Lawn serves the Wallingford, Connecticut community by offering lawn care and landscaping services. These services provided are environmentally friendly based on the all-electric equipment used.