De Planta Cuida la que nos Cuida / De Planta, Takes Care of What Takes Care of Us
De Planta
Overview
El negocio se concentra en el cuidado personal porque en esta industria es dónde tradicionalmente se concentra más el maltrato animal, además de la ausencia de información de los componentes tóxicos de los cosméticos. Es así como la apuesta de De planta, como parte de la industria, es ser disruptiva, porque no se acepta "nada que no sea orgánico, nada que no sea de origen vegetal, nada que no este contando una historia". Sin embargo, el mensaje de la empresa no es el veganismo sino un consumo compasivo; en el que uno "debería procurar causar el menor daño y sufrimiento posible a otros".

---
The business focuses on personal care because in this industry is where traditionally concentrated animal abuse, in addition to the absence of information on the toxic components of cosmetics. This is how De planta's commitment, as part of the industry, is to be disruptive, because it does not accept "anything that is not organic, nothing that is not of vegetable origin, nothing that is not telling a story". However, the company's message is not veganism but compassionate consumption; in which one "should seek to cause as little harm and suffering as possible to others."
Authors
Maria Alejandra Medina Garcia
Camila Gómez
School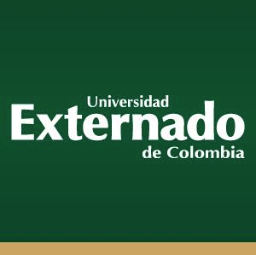 Universidad Externado de Colombia
Professor
Gustavo A Yepes López
Innovation
En este sentido la innovación es la producción de products "100% natural, local, cruelty-free, toxic-free and deliciously fair". Todos los productos reducen de manera importante el impacto ambiental del uso de los ofrecidos tradicionalmente en el mercado. A su vez, desde los domicilios hasta los empaques están diseñados bajo una perspectiva de reducción de la huella de carbono y cero desperdicios. Mezclas de ingredientes naturales inspirados principalmente en el conocimiento de la naturaleza, el conocimiento tradicional de los lugares que Nix ha visitado y la botánica.

Por ejemplo, si llevas el frasco de uno de tus productos una vez se acabe, te dan descuento en tu próxima copa y reutilizan dicho frasco. Los domicilios son generalmente en bicicleta, así como la compra de insumos se hace a nivel local y nacional pensando en reducir la contaminación producida por el transporte de estos.
Por otro lado, otro componente importante de la innovación es la cadena de suministro. Todos los proveedores de De planta son proyectos productivos en Colombia asociados a procesos sociales y ambientales en un contexto de posconflicto y de conservación y protección de la biodiversidad y los ecosistemas.
Quienes estuvieron involucrados en la creación de la innovación fueron los hermanos cofundadores "hermanos, médica y biólogo queriendo hacer la diferencia". "Así nació De planta una propuesta compasiva, botánica, artesanal, consciente y deliciosa, en donde entendemos que lo que cuidamos nos cuida. Es por eso por lo que cocinamos ideas que buscan hacerle bien a todos. Trabajamos en función de la piel como órgano hipersensible, en el respiro que otros animales se merecen y en el cuidado de nuestra casa, la tierra".
---
In this sense, innovation is the production of products "100% natural, local, cruelty-free, toxic-free and deliciously fair". All products significantly reduce the environmental impact of the use of those traditionally offered in the market. In turn, from homes to packaging are designed with a perspective of reducing the carbon footprint and zero waste. Mixtures of natural ingredients inspired mainly by the knowledge of nature, traditional knowledge of the places that Nix has visited and botany.
For example, if you return the bottle of one of your products once it's finished, they give you a discount on your next drink and reuse that bottle. The deliveries are generally by bicycle, as well as the purchase of inputs is done at local and national level thinking about reducing the pollution produced by transportation.
On the other hand, another important component of innovation is the supply chain. All De planta suppliers are productive projects in Colombia associated with social and environmental processes in a post-conflict context and the conservation and protection of biodiversity and ecosystems.
Those who were involved in the creation of the innovation were the brother co-founders "brothers, doctor and biologist wanting to make a difference". "De planta was born of a compassionate, botanical, artisan, conscious and delicious proposal, where we understand that what we take care of us. That's why we cook ideas that seek to do good to everyone. We work according to the skin as a hypersensitive organ, in the breath that other animals deserve and in the care of our house, the land. "
Inspiration
Nix, mientras era estudiante de biología, relata que se le despertaron muchos niveles de consciencia y parte de ello fue darse cuenta de que "todo lo que hago yo tiene un impacto en el planeta todos los días de mi vida". Por esa sensibilidad, trabajo con diferentes organizaciones, así como Jane Goodall "Mensajera de la Paz" de Naciones Unidas, inspiración para lo que Nix busca transmitir a través de su negocio.

De la mano con un proceso de transición de Nix hacía el veganismo, al estar en Colombia comienza a cocinar y vender postres veganos con su mejor amiga; sin embargo, el verdadero desafío era conseguir productos del cuidado personal veganos. Ante la ausencia de estos productos en el mercado colombiano, Nix cuenta que "comencé a experimentar, y de un momento a otro hice un desodorante". Producto al que le siguió un exfoliante, un shampoo, entre otros. Mezclas propias hechas en casa que usaba en su madre y personas cercanas.
Su hermana, al ver los productos de cuidado personal y cuidado de la piel le propuso "¿Porqué no montamos una empresa?". Así que decidieron lanzar deplanta.com, productos que tuvieron muy buena y rápida acogida.
De planta nace como una alternativa para todas las personas que tienen consciencia de que marcan una diferencia con cada decisión que toman. Así como nace de la necesidad de contar una nueva historia de Colombia, superando el conflicto armado. Escribir un nuevo capítulo de construcción de paz a través de procesos sociales y ambientales positivos.
---
Nix, while a biology student, relates that he was awakened by many levels of consciousness and part of it was realizing that "everything I do has an impact on the planet every day of my life". Because of that sensitivity, I work with different organizations, as well as Jane Goodall "Messenger of Peace" of the United Nations, the inspiration for what Nix seeks to transmit through his business.
Hand in hand with Nix's transition process towards veganism, when in Colombia he started cooking and selling vegan desserts with his best friend; however, the real challenge was to get vegan personal care products. In the absence of these products in the Colombian market, Nix says that "I began to experiment, and from one moment to another, I made a deodorant." Product that was followed by an exfoliant, a shampoo, among others. His own mixes made at home that he shared with his mother and other close people.
His sister, seeing the products of personal care and skin care, proposed "Why not set up a company?". So, they decided to launch deplanta.com, products that had a very good and fast reception.
De planta was born as an alternative for all people who are aware that they make a difference with every decision they make. As well as from the need to tell a new story of Colombia, overcoming the armed conflict. Write a new chapter of peace building through positive social and environmental processes.
Overall impact
Sin duda, De planta es un negocio que le apuesta a el desarrollo sostenible a través del aporte a lo economico, lo social y lo ambiental. Según Nix, los impactos de su negocio se han potencializado en la medida en que su misión es clara y no solo ha pensado en la sostenibilidad de su negocio, sino de todo el entorno y como eso genera mayores beneficios para todos. "Se trata de tener claro cuales son las intenciones de todo lo que uno haga, y yo por la naturaleza, la vida".

La idea original era el cuidado de la naturaleza, pero luego realmente lo que De planta estaba vendiendo era amor propio. "Cuando la gente compra uno de nuestros productos sabe que esta contribuyendo al cuidado de la naturaleza, pero también al amor propio". Fue un impacto positivo que no se esperaba, pero que se ha dado, ese amor por la vida y por el medio ambiente.
De planta es una empresa modelo de como debería funcionar el mundo porque busca satisfacer necesidades a niveles macro pero con un equilibrio desde el detalle más pequeño a el más grande. Es sostenible desde como se transmite la información, hasta los empaques. Respeta en cada detalle la naturaleza y las personas. Principalmente a través del uso de materias primas responsables.
---
Undoubtedly, De planta is a business that is committed to sustainable development through its contribution to the economic, social and environmental goals. According to Nix, the impacts of his business have been enhanced to the extent that the mission is clear and he has not only thought about the sustainability of business, but of the whole environment and how that generates greater benefits for all. "It's about being clear about the intentions of everything you do, and for nature, life".
The original idea was the care of nature, but then really what De planta was selling was self-love. "When people buy one of our products, they know that they are contributing to the care of nature, but also to self-esteem." It was a positive impact that was not expected, but that has been given, that love for life and for the environment.
De Planta is a model company of how the world should work because it seeks to satisfy needs at macro levels but with a balance from the smallest detail to the largest. It is sustainable from how the information is transmitted, to the packaging. Respect nature and people in every detail. Mainly through the use of responsible raw materials.
Business benefit
El negocio es sostenible financieramente, no solo genera rendimientos, sino que también ha crecido de manera exponencial. Inicialmente la venta de los productos fue mayoritariamente comercio electrónico y a través de la promoción de redes sociales como Instagram y twitter. Sin embargo, su rápido crecimiento ha llevado a la apertura de una tienda, en la que la planta de producción funciona en el mismo lugar.

El modelo es escalable, de hecho, están buscando exportar sus productos y contar una historia de Colombia en el exterior diferente. Todo va a comenzar a hacerse en un laboratorio más grande, "porque hay que crecer". La sostenibilidad va de la mano con generar un mayor impacto, y no quedarse en lo "exclusivo o escondido", hay que socializar la experiencia.
---
The business is financially sustainable, not only generates returns but has also grown exponentially. Initially, the sale of the products was mostly electronic commerce and through the promotion of social networks like Instagram. However, its rapid growth has led to the opening of a store, in which the production plant operates in the same place.
The model is scalable, in fact, they are looking to export their products and tell a different story of Colombia abroad. Everything is going to start to be done in a bigger laboratory, "because you have to grow". Sustainability goes hand in hand with generating a greater impact, and not staying in the "exclusive or hidden", you have to socialize the experience.
Social and environmental benefit
Para escoger sus proveedores, De planta siempre busca que tenga un impacto social importante, que beneficie comunidades en Colombia, que sea orgánico, que tengan buenas prácticas ambientales y la calidad. Pero lo más importante, es cual es la historia que cuentan. De planta tiene proveedores de la costa atlántica del país, Amazonas, Santander, Caquetá y Guaviare. Todos pequeños proyectos productivos.

Busca impactar positivamente las comunidades del país. Por ejemplo, a través de la compra de aceite de coco ayudan a más de 200 familias en la costa atlántica. Otro de los productos es una mascarilla de café, en la que el proveedor es un campesino que cultivaba coca e hizo la transición a café, aceite de coco y caña de azúcar.
La vendedora de la tienda es de Venezuela, que migro a Colombia a causa de la crisis en el vecino país. La mujer que esta en la cadena de producción, es víctima del conflicto armado en Colombia. Gran parte del equipo son mujeres, "toda De planta es mujer y contando una historia a través de la feminidad.
Todo es biodegradable, protegiendo el agua. Todos sus mensajeros se movilizan en bicicleta, como medida para contrarrestar el cambio climático. Procuran en la medida de lo posible comprar todo local, para reducir la huella de carbono de los productos.
De planta, más que productos son procesos y un estilo de vida.
---
To choose its suppliers, De planta always seeks to have an important social impact that benefits communities in Colombia, that is organic, that has good environmental practices and quality. But most importantly, it is the story they tell. De planta has suppliers from the country's Atlantic coast, Amazonas, Santander, Caqueta and Guaviare. All small productive projects.
It seeks to positively impact the communities of the country. For example, through the purchase of coconut oil they help more than 200 families on the Atlantic coast. Another product is a coffee mask, in which the supplier is a farmer who cultivated "coca" and made the transition to coffee, coconut oil, and sugarcane.
The seller of the store is from Venezuela, who migrated to Colombia because of the crisis in the neighboring country. The woman who is in the production chain is a victim of the armed conflict in Colombia. A large part of the team are women, "... telling a story through femininity."
Everything is biodegradable, protecting the water. All its deliveries are mobilized by bicycle, as a measure to counteract climate change. They try as much as possible to buy everything locally, to reduce the carbon footprint of the products.
De planta, more than products is a process and a way of life.
Interview
Nix Franklin, Co-founder
Keep this story going! Share below!
De Planta
Bogota, Bogota, CO
Business Website: https://dplanta.com
Year Founded: 2017
Number of Employees: 2 to 10
De Planta es una pequeña empresa colombiana que produce y vende productos de belleza y cuidado personal, como desodorantes, protectores solares, pasta de dientes, máscaras, entre otros. Productos "100% natural, local, libre de crueldad, libre de tóxicos y deliciosamente justo" (Deplanta.com).
Es un modelo de negocio que mezcla las pasiones de sus creadores "cocina, ciencia y arte con una motivación inmensa que es vivir de una manera consciente e integral" (Deplanta.com). Es una compañía emergente que está comprometida con el cuidado de la piel libre de químicos y maltrato animal, mientras se inspira en "en el cuidado de nuestra casa, la tierra".
.....
De Planta is a small Colombian company that produces and sells beauty and personal care products such as deodorant, sunscreen, toothpaste, masks, among others. Products "100% Natural, local, cruelty-free, toxic-free and deliciously fair" (Deplanta.com).
It is a business model that mixes the passions of its creators "cooking, science, and art with an immense motivation that is to live in a conscious and integral way" (Deplanta.com). It is an emerging company that is committed to skin care free of chemicals and animal abuse while being inspired by "in the care of our house, the land".