"Day-End-Doughnation" to Reduce Hunger
Panera Bread
Overview
Panera Bread's Day-End-Doughnation Program helps strive to accomplish the UN Global Goals of Zero Hunger (2) and Responsible Consumption (12) by collecting and packaging all leftover bread and pastries from each work day and donating them to local non-profit organizations, like soup kitchens and churches. Through this process, Panera supports local communities and effectively reduces food waste.
Authors
Alexandra Zanki
Jack Li
Marianna Muratore
Stephen Joswick
Mustafa Akbari
Joseph Kang
School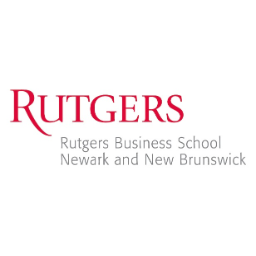 Rutgers Business School
Professor
Ravi Vadapalli
Innovation
Panera is a national chain with over 2,000 locations in both the USA and Canada (panerabread.com). At the New Brunswick location, there are forty-eight employees, a relatively small amount compared to other locations since it is a smaller restaurant located on a college campus without to-table service. Not all Panera locations are required to partake in the Day-End-Dougnhation program, but it is a somewhat unwritten rule in which the company supports. This location chooses to do so, in efforts to positively contribute to society. Every night, all leftover bread and pastries are packaged up for donation to the Second Reformed Church, located right down the street from Panera at 100 College Avenue in New Brunswick. Every Monday, Wednesday, and Friday, the packaged food is picked up by a representative from the church and serves those in need in the New Brunswick area.
The innovation greatly benefits those in need and effectively distills a greater purpose among the Panera community. By participating in the donations, leftover food is given to those who truly need it, rather than simply throwing it out and wasting it. This location is trying to make donation a norm among the community to give back to others and reduce waste.
Inspiration
Since not all Panera locations are required to partake in this program, the decision is made by managerial staff. The New Brunswick chain opened in June 2017 and began donating in August 2017. Originally, the cafe donated to the Elijah's Promise organization, a soup kitchen and culinary school located in New Brunswick. Currently, they donate to the Second Reformed Church. The decision to donate has made a positive impact on the Panera employees. Manager Matthew Roseman stated "there are no take backs or ways to track donation. Its all for the purpose of donating and helping others. The satisfaction of being able to help people drives us." No monetary compensation is received by this location for donations. Panera employees feel great satisfaction in being able to help the greater community.
Panera also helps support the greater community in many other ways. The Friends in Need program gives all employees the option to donate a portion of their paycheck to help support other Panera employees across the country who have been effected by natural disasters or other plights. Panera Cares is a unique bakery cafe located in Massachusetts that allows customers to pay whatever they can, whether that be full price or nothing, to eat at the restaurant. This helps reduce hunger in the surrounding area while providing a comfortable dining setting for those in need (panerabread.com). The Panera chain as a whole strives to benefit society in more ways than just serving high quality food to customers. Community outreach is an integral part of the company, and will continue to be in the future.
Overall impact
The overall impact of this innovation is a positive influence on the New Brunswick community. Short term effects are helping those in need who come to the Second Reformed Church for food donations. These donations give citizens access to delicious bread and pastries they might not otherwise have access to. New Brunswick manager Matthew Roseman says that the amount of donations varies each night, but is approximately two bags of bread and two boxes of pastries per night. A variety of factors influence donation; some nights, more than ten pounds of food is donated while other nights, nothing is leftover. Either way, donations effectively allow New Brunswick residents access to Panera goods, helping reduce hunger in the area.
Long term effects of the innovation are hard to predict since the program is not monitored or required. As more locations begin to participate, more food will be donated, and the impact will reach a broader scale of people. New Brunswick Panera employee Jazmin Jeffra hopes the program expands in the near future; "It's upsetting to see so much food at the end of the night. I wish we could donate to more organizations." Charities and organizations can apply to receive donations online at the Panera Bread website. As more locations participate and donate to more organizations, the impact will reach more people and better display the work Panera does to help the greater global community.
Business benefit
This innovation is not required program that all Panera locations partake in. The program, relatively unknown to the public, is not tracked or monitored in any way. Chains do not professionally keep track of the amount of bread they donate each night, nor do they report it to headquarters. Because of this, it is difficult to know how the innovation has benefited the business on a larger scale. Some locations report donations and these statistics have been published in various news articles, but for the most part, the focus has been independently on serving local communities. As the innovation grows in the future and more Panera locations open up, customers will gradually become more aware of and support the innovation. This could lead to a more positive public image, better public relations, and ultimately lead to increased revenue, new markets, and more investment opportunities.
Social and environmental benefit
This innovation benefits both general society and the environment in copious ways. Primarily, the food donation helps those in New Brunswick or surrounding areas who come to the church for food and service. The donations provide fresh baked, high quality goods for those who otherwise would not have access to such goods. This helps to reduce hunger and food insecurity in the New Brunswick community, fulfilling the UN Global Goal of Zero Hunger. Additionally, this donation process benefits Panera employees. The employees have expressed joy towards the fact that they are able to help their community by performing such a small act that has such a large impact. As the innovation becomes more well known to the public, Panera customers will benefit in the fact that they know they are supporting a business that performs community outreach and support.
In addition to helping society, this innovation greatly helps the environment and works to reduce food waste. Food waste is a huge problem in the nation, and Day-End-Dougnation effectively reduces waste from Panera by choosing to donate goods that would otherwise be thrown out. Since the brand is committed to selling only the freshest goods, customers can enjoy their food knowing it will always be baked fresh on the day of sale. By donating the food and giving it to those who truly need it, Panera effectively practices responsible consumption.
Interview
Matthew Roseman, Manager
Keep this story going! Share below!
Panera Bread is a national chain that is committed to serving fresh, high quality, nutritious fast foods. Many Panera chains choose to participate in the Day-End-Doughnation Program in which all leftover breads and pastries from the end of the work day are donated to a local non-profit. All questions are answered with regards to this particular Panera Bread location, not all chains across the country.