Crickets: Sustainable Food of the Future
EntoCube
Overview
EntoCube wants to help to tackle the issues of zero hunger, climate action, and sustainable cities and communities. Insects as part of the human diet will become even more common in the coming 5 years, as the demand for more sustainable proteins is rising. By providing the right technologies and tools to support insect farmers, EntoCube is leading the edible insect market in the right direction.
Authors
Olivia Bollmann
Inka Viiri
Kati Kumpulainen
Jenni Voong
School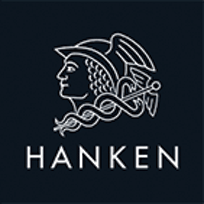 Hanken School of Economics
Professors
Martin Fougere
Anna Dziuba
Innovation
EntoCube is a Finnish company producing insect farming technologies and edible insect food products as a sustainable alternative in food production. The company was established in 2013 in Otaniemi, Finland and today they help and support cricket farmers around the globe to grow and sell edible insects.
As a result of a change to EU legislation in 2017 EntoCube was able to bring out their insect food products to the market, producing products such as cricket granola and cricket nuts. Today EntoCube's focus is mainly on farming technologies. They sell home kits, beginner kits, and large scale farming kits to enable others to take part in this growing industrial sector. Their product range includes farming devices and equipment that will ensure the quality of the crickets and decrease the manual labour needed in farming. These products include cricket feeds, feed cylinders, and drinking devices.
"We want to cut off the farmers' work so they can focus on growing and making something out of insects That's our development goal at the moment, to bring new technology to the market."
- Jaakko Korpela, CEO, EntoCube
Inspiration
When visiting a heated office container in the middle of the winter in 2013-14, the former CEO realized that the conditions inside the container would be a great solution to produce sustainable food in any kind of temperature anywhere in the world. From the idea of introducing insect farming in around 2013-14, the first-ever edible insect product in the Nordic countries was launched in 2016.
The current CEO Jaakko Korpela was previously working for the United Nations, which inspired him to join the cricket farming business since he saw the potential of crickets in tackling several of the SDGs. He has been developing insect farming technologies for over 5 years.
"In 2013 there were more media headlights from the UN report that highlighted that insects will be part of the future food choices."
Overall impact
As the population is growing and the climate is changing, new alternative sustainable ways of producing food are necessary. Edible insects are a highly nutritious option as they contain a lot of protein and micronutrients that are good for your health. Besides providing benefits for our health, they are also good for the environment. Their feed conversion efficiency is high, meaning that the feed needed to produce 1 kg of crickets is relatively low. EntoCube's cricket farming happens in industrial containers, proving that insects can be grown in fairly small places and they do not require a lot of landspace or equipment. Moreover, the farming doesn't require a lot of water.
In the long run, EntoCube wants to help to tackle the issues of zero hunger, climate action, and sustainable cities and communities. Since their products are full of nutrients they are also contributing to good health and well-being.
"We need more sources of food – that's the key thing, it's about resilience too. We are now very much depending on only few resources and few items and ingredients in the global food industry and that's not very sustainable."
Business benefit
EntoCube has built a completely new industrial sector from scratch, therefore, opening new markets by creating a new product in the Nordics. The insect food market is constantly expanding in Europe, estimated that it will be worth over $740 million by 2024. EntoCube is not only working to develop and expand their own business, but rather they are creating business opportunities for others by helping them to start farming crickets themselves. Actually, this is the main focus point of EntoCube's business today, that is to help new farmers to start cricket farming and provide them with the needed resources along the way. EntoCube sees the business potential in this and believe that farming crickets will become even more attractive to both individuals and organizations in the future.
EntoCube has nine employees, six of them working full-time, who share the same passion for and interest in developing cricket farming to be more efficient and to grow the industry as a whole. Contributing to sustainability will remain a focus of attention for EntoCube also in the future.
"It's not only about selling your knowledge all the time. It's just cool to see other people interested in this insect industry and giving them some sort of advice and seeing how enthusiastic they are."
Social and environmental benefit
Although a small company of only nine employees, EntoCube's operations have the potential to benefit not only the environment, but broader society as well. As previously mentioned, one of EntoCube's sustainable development goals is zero hunger. The company explains how the drive for tackling this comes from seeing how the role of food security varies across countries.
"We understand that in the West, hunger might not be the issue when you're turning to insects. That's more of an environmental or, sometimes ethical choice."
However, in developing countries, the shift to consuming insects is not a choice or trend, but instead a solution to ensure that societies have enough to eat. EntoCube wants to take on the challenge by producing, and teaching others in these countries how to produce food sustainably. Crickets bring one more option to the table. EntoCube also touches upon the goals of climate action and sustainable cities and communities. The first is more obvious, given that the farming of crickets is often more sustainable in terms of CO2 emissions and water footprints, when compared to other sectors of animal agriculture. Furthermore, EntoCube explains that because cricket farming is not bound to the agriculture of land, they can be grown sustainably within cities.
"Crickets need a lot less space than conventional animal farming, so you can do it in the urban setting."
For example, EntoCube set up their first cricket container in the parking lot of their office in Otaniemi, Finland – where thousands of crickets are farmed within only a few cubic meters.
Interview
Jaakko Korpela, CEO
Keep this story going! Share below!
EntoCube is a Finnish company producing insect farming technologies and edible insect food products as a sustainable alternative in food production. They provide training and supplies, enabling cricket farmers to start their own production. EntoCube is constantly developing insect farming technologies to make cricket farming even more sustainable.