Creating Resilient Solutions for Everyone
CoReorient Oy
Overview
PiggyBaggy is a crowdsourced goods delivery service. The company's aim is to make society more sustainable and efficient by helping citizens, the public sector and businesses to improve their ways of working. The innovation is a ride-sharing-based service where people transport each other's packages along their daily commute. PiggyBaggy offers significant benefits to society, businesses and the environment and it creates particularly ecological and social, but also economic impact. Doing so, this particular innovation especially tackles SDG's 10,11 and 12: reduced inequalities, sustainable cities and communities as well as responsible consumption and production. It further addresses SDG's 13 and 17: climate action and partnership for the goals.
Authors
Teresa Brugger
Joy Ewert
Julia Stumpp
School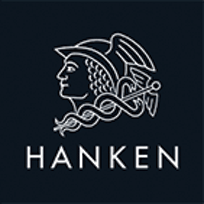 Hanken School of Economics
Professors
Martin Fougere
Anna Dziuba
Innovation
With PiggyBaggy, consumers and businesses can request a delivery, define the destination, acceptable times for the arrival of the goods and how much they are willing to pay for someone to engage in the delivery process. Other users will see the request and accept it for transportation if it suits their route and schedule. A suitable transporter will then contact the person within the service or on the phone to arrange details and the item will be delivered where requested.
Initially, CoReorient's founders' vision was to make sharing easy enough and fair for everyone in the local community so that a massive reduction of CO2 and material footprint could be achieved while also improving everyday life and social well-being. With the company's platform and services, people can make their everyday lives more sustainable ultimately leading to greater societal well-being. Their service improves local communities by creating environmentally friendlier public spaces due to reducing the amount of cars. This leads to more lively neighbourhoods where individuals can rely on one another to share their resources to further enhance their quality of life. Building resilient solutions for communities in the long run is the key idea behind the service offered by Piggybaggy.
PiggyBaggy further has a strong environmental stance as it decreases unnecessary logistics and makes use of existing traffic. Doing so, their service provides valuable opportunities for people to engage in more sustainable practices. Thus, Piggybaggy positively impacts our planet by offering sustainable solutions to society as a whole.
Inspiration
Piggybaggy is based on the founders' vision to achieve greater quality of life and enhanced well-being for society. Taking into account resource scarcity, the service aims to appeal to people's consumption needs while taking considerate actions in accordance with an environmentally friendlier lifestyle. While sharing his passion to take actions to improve local communities, the CEO, Harry Paloheimo, thus, enthusiastically states that "we need to have this holistic, 360-degree understanding of the consumption of the consumers and what the communities can do."
Concerned about finite resource availability, the idea to create Piggybaggy relies on the motives to provide an easily accessible service to all individuals. Therefore, the CEO strongly highlights that "building resilient solutions for communities became the common denominator of our service."
Piggybaggy is looking to lower the access barriers for individuals regarding transportation solutions within their everyday lives. Looking at what prevents people from living sustainable lifestyles is at heart; the company seeks to offer easy and readily available solutions for communities.
Facilitating everyday practices and bringing people closer together is of great concern for Piggybaggy. Appealing to the masses is crucial as Piggybaggy believes that their contribution to social and ecological well-being is most valuable when shared with a large amount of people. Due to the lack of easy access to simple solutions, the CEO felt the need to address this issue and create a readily accessible service that fills in the missing pieces in the puzzle to obtain more sustainable communities.
Overall impact
Piggybaggy believes that their service enhances society, the environment and businesses in the long run. The service is developed according to best resources at their disposal while keeping in mind their main goal. Building resilient communities by achieving greater levels of sustainability and general well-being is of great concern as providing valuable opportunities to make a positive overall impact is at heart at Piggybaggy.
The company has received immediate positive feedback from customers regarding their services. Larger companies have further given letters of recommendation that an organisation with a fast, agile service such as Piggybaggy, helps them to answer the calls of their customers; this way, collaboration benefits all parties. Consumers giving feedback that the service saves them time and money has been considered as a peak moment, according to the CEO, as it has proven to create value. The long-term goal in the next 10 years is to make individuals' daily life easy and sustainable and scale it up to create valuable impact.
Business benefit
Piggybaggy engages in the "sharing economy" to produce business benefits. Bringing people together to share transportation will not only positively shape the transportation and delivery industry in the long run, but can also grow the business. Piggybaggy has created a new, more sustainable market for the transportation of goods by shifting the traditional service to a more sharing based community. By lowering the barriers that dominate the transportation sector, Piggybaggy has created consumer demand that can be easily fulfilled through the benefits of the sharing economy and an online platform. This has created new employment opportunities within the organisation, but also among the greater public as citizens can engage in service through actively using the platform and delivering goods. Piggybaggy is further looking to hire additional employees along their potential growth in the future. Piggybaggy contributes to short and long term growth and societal well-being in the near future by creating additional employment opportunities, generating financial profits and creating partnerships to strengthen their position within the delivery industry and the shared economy.
Social and environmental benefit
Finland's society is highly car-centric and current consumption models are very wasteful. Therefore, the service offered by Piggybaggy offers a network solution to achieve sustainable development for our planet and society at large.
Environmental benefits are created through co-sharing, longer life-span of commodities and reducing the carbon footprint from transportation. By creating shared delivery opportunities, Piggybaggy ensures that people do not necessarily need their own car to move their belongs. This means that the company further lowers the impact created through the production of cars and other transportation means. Moreover, reducing the amount of cars on the streets also means that the infrastructure within cities and communities will positively change. Fewer cars lead to a more reduced amount of parking spaces within the urban environment. Ultimately, neighborhoods will become more lively and space can be used differently to ensure enhanced societal well-being.
Social sustainability requires the service to be equally accessible and affordable to make it as resilient and cost-efficient as possible to all members within communities. The innovative service provides individuals with the necessary tools in order to enhance their quality of life and facilitate their everyday life. CEO Harri Paloheimo states: "We are integrating the bits into one easy-to use platform with single sign-on, single authentication and single payment system to make it as easy as possible for the mainstream consumer to just lead their daily lives." In doing so, Piggybaggy creates an intersection between the circular economy and sharing economy as well as contributing to socially healthier communities.
Interview
Harri Paloheimo, CEO
Keep this story going! Share below!
CoReorient Oy
Helsinki, Helsinki, FI
Business Website: https://piggybaggy.com/
Year Founded: 2011
Number of Employees: 11 to 50
Piggybaggy is a crowdsourced goods delivery service founded in 2011 by CoReorient. The company helps businesses and consumers to adopt more efficient and convenient ways for completing everyday tasks with the help of their local communities. CoReorient provides societal and environmental well-being while benefiting society by offering services that are shared among community members to further lower the environmental impact of production, consumption, distribution and trade. Piggybaggy brings people closer together to enhance their everyday life and offers opportunities to improve business opportunities, environmental welfare and societal well-being at large.