Creating Renewable Impact
Thermo Fisher Scientific
Overview
We interviewed the Senior Director of Corporate Social Responsibility at Thermo Fisher Scientific, Chloe Hansen-Toone, to learn about the company's initiatives to develop more environmentally-conscious products. Among all the things Chloe mentioned, one thing that stuck out was her reason for returning back to Thermo Fisher full time after previously having an internship with the company. Her reason was simple: Thermo Fisher's mission statement, "enabling our customers to make the world healthier, cleaner and safer, " displays the company's commitment to continuously improve the health, safety, and environmental impact of its products, services, and processes. Chloe appreciates the mission statement and draws internal motivation to further Thermo Fisher's positive impact in the world. She loves working for a company that advocates for a safer and greener world.
Authors
Lindsey Fry
Brooke Swallow
Carolyn Strossman
Zachary Petersen
School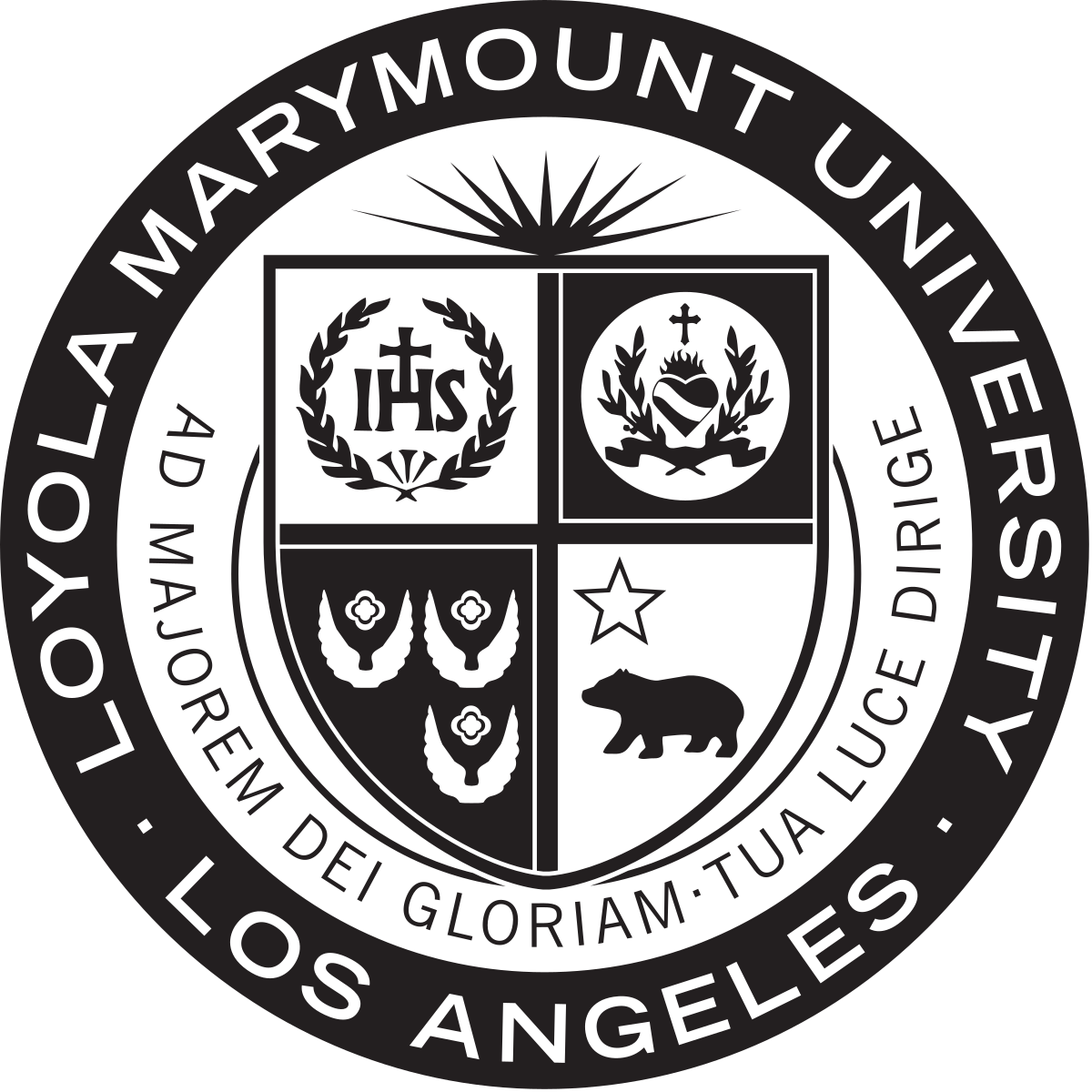 Loyola Marymount University
Professor
Jeff Thies
Innovation
In order to live out its mission statement, Thermo Fisher constantly invests in innovative, sustainable solutions that are aimed at helping its customers minimize their ecological footprint. The company strives to present its customers with alternatives to environmentally-damaging products and technologies that are less hazardous, more energy efficient, and reduce waste. Two examples of these alternatives are the Thermo Scientific™ TSX Series high-performance blood bank refrigerators and a recycling program for an already existing product called the Applied Biosystems SeqStudio Genetic Analyzer.
The Thermo Scientific™ TSX Series high-performance blood bank refrigerators are ENERGY STAR™ certified and designed with features that support sample protection and sustainability objectives for the storage of whole blood and blood components. The Series' V-drive technology is designed to provide temperature uniformity that continually adapts to user patterns, offering significant energy savings without compromising protection. This innovation has been indispensable for laboratories all across the country, as labs have been tasked with coming up with solutions to decrease their energy consumption while also meeting all their stringent emission targets as well as decreasing utility bills. Up until the invention of Thermo Fisher's ENERGY STAR™ certified refrigerators, it had been very difficult to find "ultra-low" temperature equipment with cold storage and features to support storage conditions, while also reducing its own ecological footprint. Thermo Fisher's blood bank refrigerator illustrates how much effort the company exerts to rethink their products and services that help their consumers meet their environmental goals. These refrigerators help keep samples in labs at very low temperatures. Laboratory refrigerators are constantly plugged in and thus use extreme amounts of energy. Thermo Fisher's blood bank refrigerators allow less electricity to be consumed. This helps companies to not only help the environment, but also reduce their own costs.
Another one of Thermo Fisher's environmentally-friendly innovations is a recycling program for their Applied Biosystems SeqStudio Genetic Analyzer, which was launched in 2017. The analyzer presents the company's capillary electrophoresis customers with new devices, such as plastic cartridges, that "integrate the four-capillary system with buffer, polymer and pump in one, simple-to-use component." The company felt as if they could contribute even more to lessening its environmental footprint, and therefore launched a responsible disposal program, which allows customers to ship their used electronic cartridges back to the company. By doing this, Thermo Fisher can recycle the cartridges responsibly through already established recycling partnerships.
These innovations are just two examples of Thermo Fisher's goal to maintain its position as leaders in innovation. The company wants to uphold its responsibility to provide laboratories across the country with sustainable equipment that can not only allow the labs' research goals to be met, but would also encourage environmentally-friendly processes and methods to be introduced. Every project and innovation at Thermo Fisher reflects the mission statement: "Enabling Our Customers to Make the World Healthier, Cleaner and Safer."
Inspiration
As stated above, the mission statement of Thermo Fisher Scientific is the inspiration for each innovation the company creates. By "Enabling Our Customers to Make the World Healthier, Cleaner and Safer.", Thermo Fisher Scientific appeals to their consumers in addition to creating sustainable practices that ultimately help the environment. Although the original ideas for Thermo Fisher's high-performance blood bank refrigerators and recycling program for their Applied Biosystems SeqStudio Genetic Analyzer are a team effort, Chloe loves working for the Thermo Fisher Scientific because she believes in the mission statement that the company actively works toward. She has continued to work for Thermo Fisher Scientific for the past four years because she loves supporting a company that creates a large and positive impact on the world.
The CSR team at Thermo Fisher Scientific revolves around the idea of shared value. Shared value, according to Michael E. Porter and Mark Kramer "is not a social responsibility, philanthropy, or sustainability, but a new way for companies to achieve economic success." (Harvard Business Review) This idea focuses on how company leaders can both maximize their competitive value by solving social problems in addition utilizing their solutions to support the company economically. With their energy efficient blood bank refrigerators, Thermo Fisher Scientific is not only conserving power but are helping their consumers save money on their energy bill. Additionally, each refrigerator saves the user space which allows them to fill each fridge with more product and ultimately use less fridges and less energy. Thermo Fisher's recycling program helps customers reduce waste and dispose of materials properly which helps make the world healthier, cleaner, and safer. However, in addition to this impact, it also allows Thermo Fisher Scientific to establish and strengthen the bonds they have with their consumers who appreciate steps toward environmental sustainability. The innovations of the company are both sustainable and create more business. Thermo Fisher Scientific is motivated to create sustainable innovation because they are loyal to their mission statement and they also gain economic reward.
Overall impact
There were numerous impacts of the innovation on the business. For example, there was a significant reduction of energy usage in the business by replacing incandescent light bulbs by installing better building insulation. Their thermos scientific TSX Series High Performance Blood Bank Refrigerators have helped to keep their samples at low temperatures and also use less electricity. Using as little resources as possible reduces costs and conserves energy. Thermo Fisher Scientific is dedicated to improving the human condition through systems, consumables, and services for researchers. The innovation impacted society because if encourages Thermo Fisher's customers to live a more sustainable lifestyle by purchasing the company's environmentally friendly products. This also opens up the potential to attract new customers. For example, Thermo Fisher makes reusable plastic Nalgene water bottles, which helps to encourage consumers to not use plastic bottles. Typically, customers would rather purchase goods and services from a company that is environmentally-conscious, which Thermo Fisher clearly is. It has a positive impact on society because when people see others conserving energy or recycling, the chain will continue, causing more people in the community to be involved in energy conservation, which is a benefit for the future of the community. The impact on the environment is that Thermo Fisher Scientific is lessening their environmental footprint. By encouraging people to recycle, they are impacting the environment in a positive way because recycling helps to reduce the pollution caused by waste and it also reduces the need for raw materials so that rainforests can be preserved. They also make products that measure air and water pollution to make sure they are not creating too much pollution. This helps them to reduce pollution because pollution damages people's health and the environment.
Not only does Thermo Fisher have a positive impact on their business, society, and the environment, they also have positive short term and long term effects. Some short terms effects are cost-saving benefits. Though the short term effects of this are great, the long term effects are very beneficial. One benefit of conserving energy is that the company doesn't have to worry about running out. It also means reducing their carbon footprint because it means they're not regularly brining fossil fuel for heat. By using less energy, they are also lowering both their and people's energy bills. Another long-term effect is the inhalation of fossil fuels. It will create a better, clean environment for the generations after us. The reusable plastic water bottles they make will get people into the habit of not constantly using plastic water bottles, which benefits them by saving them money and getting people to form a habit of continuing to reuse their water bottles, instead of constantly having to go out and buy more plastic ones.
Business benefit
This benefits Thermo Fisher Scientific's business in a few ways. By following their own goals for using less resources and being more efficient, Thermo Fisher is able to reduce their own margins and realize a positive impact from their business operations. In doing so they have become a global business leader on that front which gives them an edge against competitors. Customers know Thermo Fisher Scientific for their highly innovative products at low environmental cost and not only prefer those goods and services for themselves, but also prefer to do business with a good company.
Social and environmental benefit
When a business opts to cut back on energy use, they also opt to help conserve the limited natural resources that would otherwise be used. Less demand for energy creates less demand for harvesting fossil fuels. Thermo Fisher Scientific is reducing the amount of energy used which can benefit the environment, conserve resources. In their own manufacturing practices we see these impacts but as well as changing others'. Their innovations are going a step forward by leading the market. With the high end offerings from Thermo Fisher plus the fact they are environmentally responsible, other competing technologies and products that might not be as sustainable will need to make positive changes to remain competitive. And at the end of the day, not only is Thermo Fisher's own business activities benefiting the world but their innovations in the hands of other businesses are as well.
Interview
Chloe Hansen-Toone, Senior Director of Corporate Social Responsibility
Keep this story going! Share below!
Thermo Fisher Scientific Inc. is the world leader in serving science. Their mission is to enable customers to make the world healthier, cleaner and safer. They help their customers accelerate life sciences research, solve complex analytical challenges, improve patient diagnostics, deliver medicines to market and increase laboratory productivity.