Creating Pathways into Employment for Young People
Forth Valley Social Enterprises
Overview
The work of FVSE contributes to Sustainable Development Goal (SDG) 4: Quality of Education, by providing young people in the local community with the opportunity to participate in training programs.
The innovation can also be related to SDG 8: Decent Work and Economic Growth. Annually, FVSE organizes Stirling Highland Games which directly contributes to growth within the local economy through ticket sales for this event. According to FVSE's own report on The Economic Impact of the Highland Stirling Games, the event has had a direct economic impact on Stirling's local economy of £379,877.
Finally, FVSE contributes to SDG 3: Good Health and Well-Being for people by promoting positive mind-sets among participants on the programs, leading to an improved skillset and greater confidence.
Authors
Iona Miller
Erin McCafferty
Rachel McClelland
School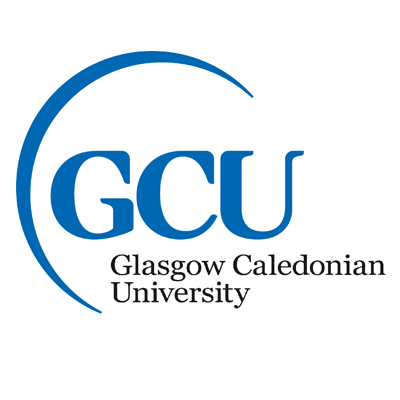 Glasgow Caledonian University
Professor

Leslie Huckfield
Innovation
FVSE provides young people in the surrounding community with the opportunity to participate in training programs relating to the fields of customer service, digital filming, events management, enterprise, and hospitality.
FVSE helps make education more inclusive as it uniquely regards a young person as anyone between the ages of 16 and 43, thus ensuring education is not age restrictive. Emphasis on the practical element of the programs highlights the difference between FVSE courses and traditional Higher Education routes. For example, whilst the events program involves classroom sessions on how to deliver an event, the practical element involves volunteering at an organized event.
Inspiration
Matt does not identify any one person as inspiring him directly, but rather he believes there are numerous people who he finds inspirational through their actions and words.
The social enterprise emerged from founder Matts' own experience growing up. Matt confessed he was not particularly academic at school, but was a keen Sportsman from an early age, enjoying the hands-on approach to learning. He suggested; "The world is made up of a variety of individuals to create society. So, surely there must be more than just me that would benefit from what FVSE offers (a more practical learning experience)."
This lead to the creation of FVSE which aims to inspire participants to be the best version of themselves, not just through education but by helping to increase an individual's confidence and communication skills through developing a positive mind-set.
Overall impact
FVSE's primary objective is to develop a young person's core skills by providing opportunities through the 3 main programs offered. Matt believes helping young people to adopt a positive mindset is a vital component of the training offered because it can lead to positive destinations such as succeeding in job interviews and securing employment. He recognizes other positive pathways such as including volunteering and entering Further Education at a College or University.
Pre- and post-analysis of participant's skills, identifies communication and confidence as the two skills which consistently are most improved by participating in the program. Participants also report an improvement in their well-being as a result of attendance.
Annually, FVSE attracts approximately 55 volunteers to support the delivery of events. Many of these individuals were previous Glasgow Commonwealth Games 2014 volunteers who engage with FVSE to develop their Continuous Personal Development (CPD).
Currently, FVSE works with 40 young people and hopes to increase to 90 in the forthcoming year. Consequently, the number of volunteers required will double to meet the demand for the services provided by FVSE.
The consultancy work FVSE conducts helps generate income which is reinvested back into the social enterprise to help positively impact the lives of young people in the Stirling community through quality education. According to FVSE's own report on the Economic Impact of the Highland Stirling Games, the delivery of the games has contributed to £1 million of economic impact for the local community. Furthermore, FVSE aims to attract 10,000 people by 2020 to the newly developed Sruighlea Festival, formerly known as Stirling Highland Games, which will provide additional revenue to the city of Stirling and also raise awareness of the services FVSE provide.
Business benefit
The innovation of FVSE benefits the business in multiple ways. Currently, the social enterprise has one full-time employee with three Board Members. FVSE has projected that by 2021 the social enterprise will have four full-time positions.
The business remains sustainable through funding grants, consultancy work, and through different events FVSE organizes each year, namely The Sruighlea Festival, formerly known as Stirling Highland Games. FVSE's "Delivering Quality Projects for Business Report" shows that the event generated income of £52,000. This not only positively benefits the local economy, but it provides participants the chance to gain practical experience in a field of interest to them. The increasing growth of the Stirling Highland Games has resulted in a 24% rise in online sales for the event in comparison to the previous year. The number of participants on the training courses has increased from 10 in 2014 to 40 in 2017 and Matt aims to engage with 90 young people by 2020.
Social and environmental benefit
Matt McGrandles defines the objective of FVSE: "to empower young people with employability and enterprise skills for the world of work".
FVSE carries out its mission by developing young people's core skills, preparing them to reach a positive destination. In some cases, this may be employment where the practical experience equips them with the skills and experiences employers desire. Therefore, young people can contribute to Stirling's economy by engaging in work.
The social enterprise also benefits the surrounding community by networking with local businesses including food and drink producers to participate in organized events, such as the Sruighlea Festival. This involves a business having a "pitch" at an event to sell their goods to attendees. Allowing a business to sell their goods at a FVSE event is expected to improve the reputation and sales for both the businesses involved and the social enterprise.
FVSE's own report on the Economic Impact of the Highland Stirling Games, shows that in 2017, 40% of ticket sales were purchased overseas, demonstrating the reputation the event has worldwide. Furthermore, 82% of visitors (4177 in total) stayed on average 1 night in Stirling, which highlights the indirect positive impact the event has for local businesses and the economy. As FVSE is the event organizer of the newly developed Sruighlea Festival, Matt hopes to increase the awareness of his social enterprise to visitors from not only Stirling, Scotland, and the UK, but aims to raise awareness overseas and in the states "…we want to get our name out there!".
Interview
Matt McGrandles, Director
Keep this story going! Share below!
Forth Valley Social Enterprises
Stirling, UK
Business Website: https://www.fvse.org.uk
Year Founded: 2012
Number of Employees: 2 to 10
Forth Valley Social Enterprises (FVSE) is the brainchild of Matt McGrandles, founded in 2012 with the aim of empowering young people (aged between 16-43 years old) through their innovative employability Training Academy which helps individuals move on to a positive destination through a more practical learning experience by developing their core skills. The courses vary from a 1-day course in Customer Service to a 26-week Enterprise program as shown below:
Customer Service: 1 day SQA accredited essential principles of customer service
Digital Filming: 30hrs over 10 weeks to develop digital filming skills
Events: 20hrs training program which includes a placement on a FVSE event
Enterprise: 26-week course developing transferable core skills
·Hospitality: 3-day course for individuals with little or no hospitality experience but interested in the sector.
Along with the Training Academy courses mentioned above, FVSE specializes in events management and digital media consultancy, working with organizations in both the public and private sector with the aim of helping to make the business model more sustainable.