Creating Magical and Sustainable Spaces from Water
Magic Fountain
Overview
One of Mexico's biggest problems is the the social fabric breakdown. This comes from an inequality between social classes and extreme poverty in the country. Magic Fountains is helping to reduce this, by creating family and recreational spaces, some of them located in zones that in the past were used for delinquent activities. With this, they are helping to transform colonies into communities.
They are not doing it just by creating the magical spaces but by using the top of technology, avoiding climate impact, reducing water consumption, and using alternative and cleaner energies. They are also becoming a generator of quality jobs helping all their employees to develop and giving them opportunities for a better future.
Places that in the past were just seen as normal parks where crime was doing all kind of illegal activities, now are centers of coexistence and recreation. Complete families can enjoy it on a healthy coexistence with their neighbours and friends.
Authors
Rafael Bernardo Lopez Ramirez
Jose Alejandro Suarez Valarino
Lisseth Castorena
School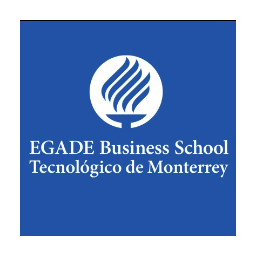 EGADE Business School Tecnologico de Monterrey
Professor
MARTIN H BREMER
Innovation
JR was working with his father, a recognized architect in Mexico, when a customer asked them to add a recreational area in the facility. His father was not an expert on the matter, but JR saw a business opportunity here.
From his educational background and personal values JR wanted to create a concept that, not only works for ornamental purposes, but also that could add sustainable value to the people that use it. He started to investigate the world's best technologies that not only bring beauty but also that care about the planet and their impact to the society.
That's when he started to create Magic Fountain's concept. Employing local people around their offices for different roles, such as students to monitor spaces. Implementing technology is paramount for JR's concept, from using efficient machinery for water collection, storage, and constant caring of water safety, to using solar panels, in order to reduce energy dependence. In the same way, extending the concept to playgrounds, using painting techniques that not only affect the atmosphere, and designing parts with zero waste to use resources efficiently.
All of above-mentioned results in magical designs that impact on a positive way the spaces that need to be changed in different communities.
Inspiration
In the first years of the company, they were working on a project that a local government requested: the construction of an aquatic park on a marginal community in Jalisco, Mexico. At that moment, JR was not aware of the impact that his product could have on a community, that not only lacks decent housing but also has uncovered basic needs, like water access or food.
From JR words. "A little boy asked my wife, in your house, do you have floor? Then, we realize that we are talking about different worlds: our world, and that from the people you coexist with. I shut off my brain and I thought I don't care about the contract or the money, let's finish the project for them, we decide to work completely to the people". He noticed that people became happier with the idea of having something like this for their community. This was the moment when he decided to bring his product not only to the richest and wealthier class of the society but also to the people that really need something that can change their lives.
Overall impact
Not only the short-term benefits are important for them. The company has a strong code of values and mission, "Improve life quality of all the people that interact, direct and indirect, with our products". That mission supports their projects and they are constantly innovating on technologies that save more energy, like solar panels and water pumps that use less energy to perform. They also generate less waste using 3D printers that reduce the use of harmful materials, and painting techniques that avoid toxic residues to the atmosphere. So, on a long-term period they are reducing their carbon footprint to the planet.
The company is creating quality jobs for the people in Mexico City. They care about giving them the right conditions to perform their activities and they have a lot of programs for their development, like scholarships and career life balance work that helps them to spend more time with family and friends. The atmosphere that you can feel when you visit this group left us, the EGADE team, with a great sense of happiness and compromise that you can feel in the walls of Magic Fountain. Magic fountain has now hundreds of projects in Mexico, USA and Latin America. Most of them had been made in marginal areas and recreational parks that governments had identified as dangerous places in the past for the community. Now those places have been transformed into spaces people can enjoy with their family and friends. Water Parks like "El Pulpo" in the city of Nezahualcoyotl, that in the past was used to sell illegal stolen fuel, are examples of the impact that this company is bringing into the society.
Business benefit
Magic Fountain is a business of 4 partners that gives revenues of 4 million dollars per year. The company has grown from 8 to 80 employees since they started operations, with 5,000 m2 between the plant and offices. Their products have been placed in 3 countries and more than 10 cities between the US, Mexico and Latin America, and they have projects in few more for a total of 26,000 m2 between fountains and aquatic parks.
Social and environmental benefit
The short-term benefit is reflected on the improvement shown in the areas where the product is placed, marginal and criminal areas that now are public places for healthy coexistence and recreational spaces for the community. These spaces reunited families, supporting a healthy coexisting and bringing a physical and mental well-being, with a positive result in constructing communities with strong connections where people take accountability of their community and results in improvement of quality of life.
Their technology cares about the environment, recycling water in their products and using the minimum electric energy with their drop technology (bombs) and they are working on the implementation of solar panels to improve the benefit on energy consumption. Also, they use the most modern ways of manufacturing technology like 3D printers which reduce waste generated and painting products that reduce pollution and affectations to the atmosphere.
They are sources of employment for the community giving high quality job positions that starts from a worker in the manufacturing plant to designers, engineers and architects. They have scholarship programs for workers that want to finish studies or professionals that want to specialize in some other areas.
Interview
JR Almazan Lopez, Creating Sustainable Spaces
Keep this story going! Share below!
Magic Fountain
Tlahuac, Mexico City, MX
Business Website: www.magicfountain.mx
Year Founded: 2011
Number of Employees: 51 to 200
Magic Fountain is a company specialized in Intelligent Dancing Fountains. Their commitment to the world is to create a magical, interactive and beautiful experience for the viewers.
Every day the Magic Fountain team focuses on creating secure and sustainable technologies that allow a better performance of their products and a better interaction with them. Their commitment to people extends from the treatment of the water that circulates through their water sources and parks to the safety and eco-friendly materials they use to build their parks.
A 100% Mexican company that manufactures and adapt to the spaces and environment of their customers. Their aquatic products are hand-painted and have all the certificates of safety and quality to guarantee a magical experience for years.