Creating Employment by Caring for the Environment
ReJIG
Overview
ReJIG, who are in the process of re-branding to Islay Development Initiative, is a social enterprise based on the Scottish island of Islay, dedicated to protecting the surrounding environment and creating jobs for locals. The island's economy relies heavily on tourism, with the population tripling in size during Fèis Ìle, a festival held during the summer. Many visitors come to enjoy and experience the scenery, unharmed beaches and the surrounding marine life first hand. ReJIG realised that the environment was of vast importance to the tourism and other sectors on the island, and thus identified a commercial opportunity.
Through the collection and re-use of non-cash donations, beach cleans, recycling and pollinator initiatives, ReJIG have successfully met their own targets. In total, 323 tonnes of waste have been collected from beach clean ups and ReJIG have increased their workforce from one employee in 1999 to 13 by 2018. Furthermore, in 2017, ReJIG became a profitable organisation with turnover exceeding £80,000. This was through entrepreneurial initiatives and government grants that have been spent wisely, with any surplus being re-invested in to the organisation, thereby ensuring ReJIG's sustainability. They have now expanded into a fully-fledged company and undated their constitution to embrace changes in legislation around community right to buy and community asset transfer.
Author
Hannah Carmichael
School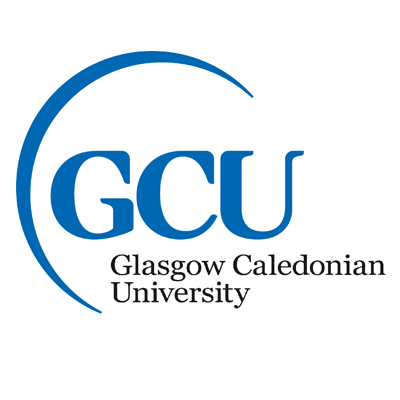 Glasgow Caledonian University
Professor

Alec Wersun
Innovation
The innovation of ReJIG was started by "a chap that was fundraising for the local school by collecting things like aluminium cans". This first fundraising effort eventually led to the opening of a shop, where recycled and reusable items such as furniture and clothes were sold. As the initial store was extremely successful ReJIG opened a larger store, which operates profitably to this day. From 2003, ReJIG officially incorporated recycling into their framework, and this has led to growth of the business going 'ballistic'. In the process, ReJIG is contributing to Sustainable Development Goals (SDG) 13,14 and 15.
Action to launch 'Beach cleans' grew from the knowledge that un-littered beaches would generate higher levels of tourism. The beach cleans were carried out initially by volunteers but as the business grew ReJIG began to employ full-time beach cleaners. Additionally, ReJIG have been funded £125,000 by the Climate Challenge Fund; this has enabled them to collect and recycle wood, and repair and upcycle furniture donations.
ReJIG have also launched a pollinator initiative. The initiative was created to combat the 60% decline in Islay's meadow habitat. Sponsored by The Botanist Foundation and The Peoples Postcode Lottery, the initiative aims to begin testing on the worst affected areas of the island - also known as 'dead zones'. Further aims are to increase and control Black Bee hives and make use of unused land for this productive purpose.
Inspiration
The founders and employees of ReJIG are inspired by the prospect of positive environmental and social impact, which involves protecting Islay's environment. Through their actions, ReJIG aim to inspire the entire community, particularly the younger generations who represent the future of the island. ReJIG make education a priority and teach the importance of individual responsibilities towards nature.
ReJIG's aspirations go beyond tackling the worldwide issues of marine litter and pollution of oceans. Those involved with the initiatives gain inspiration from a source a little closer to home – this being the attractiveness of their island surroundings. The community are passionate about global organisations visiting Islay's natural scenery and engaging with the locals. As highlighted by manager Thomasina Glover, the island of Islay welcomes visitors who are attracted by images of "clean beaches and a wild, unspoilt environment", further pointing out that "if we don't do our job for whatever reason, it wouldn't be long before [the tourism sector on Islay] started to fail. We are the keystone of our small island economy".
Overall impact
ReJIG's primary focus is on providing a cleaner environment for all, and raising awareness on the importance of recycling.
By contributing to an increase in the number of jobs on the island, ReJIG are sending a strong signal to young people that there are potential careers within the third sector. For small islands like Islay, with a population of approximately 3000, this is important as it may reverse the trend of young people migrating to the mainland, and therefore improve Islay's economy.
Alongside their full-time workers ReJIG actively turns to local schools and workplaces for volunteers. By involving the children, they encourage the youth of Islay to recycle by teaching them the importance and the genuine impact it has on the environment, thus contributing to SDG 4 - quality education. The desired result is that people on the island can preserve the landscape for future generations and make tourism on the island sustainable.
98% of the waste washed up on the local beaches comes from other areas, and so this creates many challenges. As a result, they have formed partnerships with like-minded organisations to tackle litter issues on a larger scale around the Scottish coastlines. ReJIG's impact on the environment and community has not only been significant on Islay, but also nationally, as they have contributed to the organisation of a national marine litter Summit in Scotland in 2019.

Business benefit
To effectively analyse the business benefits of ReJIG, turnover and employment was considered in order to understand the scale of the business. With regards to ReJIG's turnover, Thomasina stated that the company generated approximately £85,000 in 2017, employing 13 people full time alongside an army of volunteers. There is obviously a clear multiplier effect on top of this. This number has increased progressively since ReJIG's establishment in 1999 with one employee, moving on to a few part-time employees and 'graduating' to become a fully-fledged sustainable enterprise with full-time committed employees. The increase in employees reflects the success of ReJIG and clearly shows that the company is widely respected.

ReJIG has continued to boost income positively, with only a minor dip in 2015. However, 2016 and 2017 have proved to be successful years for the organisation as they have increased income whilst also maintaining an effective income/expenditure ratio.
Thomasina indicated that from 2003 until 2012 the company formed a framework that focused on the reuse of furniture and clothes whilst also recycling plastic, cans and aluminium. From continuous work using this framework, ReJIG were then able to move into development mode from 2012 onwards where it is evident how vast the growth has been.

Social and environmental benefit
ReJIG's focus for the last 15 years has been to provide social and environmental benefits for the island. ReJIG recognises itself as an environmental social enterprise with social aims and objectives. The organisation has always believed in providing social benefits to its local community. Since its establishment they have invested in local people; many of them deemed unemployable or who have not received opportunities to go to university. These individuals have been welcomed by ReJIG to receive training and develop their talent and skills by working with local schools, planning events and carrying out beach cleans throughout Islay. The community has greatly benefited from ReJIG's initiative with many in the community being given the opportunity to work for the organisation. This has led to a workforce which has made a positive impact on the environment, and inspires people to make positive changes in Islay.
The environmental benefits have also increased greatly since the establishment of ReJIG. The organisation is the first in Scotland to have a full-time beach ranger, who helps keep Islay's coastline clean. ReJIG collects over 40 tonnes a year from 68 coastal areas, and unfortunately in recent years this has continued to increase due to the ever-growing global issue of marine litter. However, this has not stopped ReJIG in continuing their hard work, ensuring the beaches are clean 365 days a year. The environment has improved significantly throughout Islay due to the harmful waste washing up on the shores being cleaned up on a regular basis to stop accumulated waste increasing. The local community has benefited greatly as they are assured they can take full advantage of the beaches in a clean environment. Most importantly, the organisation has educated the community as well as visitors on the importance of caring for the environment through their own positive actions.
Interview
Thomasina Glover, Manager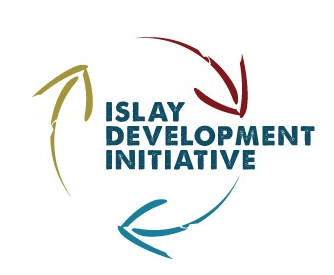 Keep this story going! Share below!
ReJIG is a social enterprise based on the Isle of Islay. Dedicated to protecting the surrounding environment and creating jobs for locals, the enterprise includes a retail shop and undertakes regular beach cleans around the island's coastal areas to help the Island welcome more tourists and provide more and livelihoods for islanders.