Creating Affordable Furniture from Cigarette Waste
Bi-Use
Overview
BI-USE is a profitable business model that found a fast way to detox used cigarette butts and transform them into planks similar to Medium-density fibreboards (MDF) to create fashionable, yet affordable furniture with minimum environmental impact.
Author
Karem Ramirez
School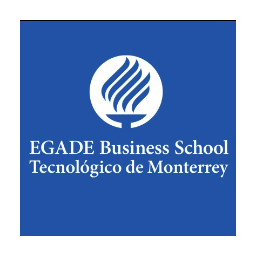 EGADE Business School Tecnologico de Monterrey
Professor
Ezequiel Reficco
Innovation
The main focus of this innovation comes from the fact that there is no real disposal management for cigarette butts in Mexico and the reason behind it is that it is socially acceptable for many people to throw them to the floor because they ignore its impact. Bi-Use encourages society to not throw away cigarette butts, and through an improved detox process transforms that waste into something useful. Bi-Use's detox process includes the removal of nickel, tar, lead, arsenic and all chemicals that are in a cigarette butt. They create planks similar to MDF boards, made with cellulose acetate from the filter mixed with sawdust, a residue from the carpentry industry. Part of the innovation is the use they give to sawdust, a waste that has no other use. With their planks, they are able to create furniture that is not only affordable, but also has design. Bi-Use's innovation is more of the use they give to the waste, proving is not a useless object, it's not just some pulp, they take it a step further, give it finishing touches and create an affordable and sellable product that can be attractive to people.
Each piece of furniture they create contains 200-400 cigarette butts, which accounts for 10,000 to 20,000 liters of uncontaminated water due to their collecting and recycling process.
With their business model, they can generate sources of income for families in the city of Aguascalientes and generate a profit cycle based on cleaning the environment or at least prevents polluting it more with a residue waste management model that prevents pollution and contamination.
Inspiration
What started as a university requirement, transformed into the fulfillment of a life-long dream for Mariana Alcalá. As an Industrial Design undergrad, Mariana was required to complete a thesis project in order to graduate. She did not want to create a product to solve a "trivial" issue, but rather wanted to focus on an issue that could generate real impact either socially or environmentally. After doing some research, she found the issue with cigarette butts so started inquiring more about the subject. Upon learning the shocking fact that a single cigarette butt can contaminate up to 50 liters of water and that over 2 trillion cigarette butts are thrown away in an unthoughtful disposal manner with no accountability or control due to lack of knowledge or indifference, Mariana decided to focus on solving this urgent matter. For Mariana, is not about "transforming other people's waste but going beyond that, creating purchasing awareness, why do you do it?". Inspiration and motivation behind this amazing innovation is its leader love for the planet, her awareness of social and environmental issues, but most of all the lack of action that there's in regards to the negative impact generated by cigarette butts.
As Mariana mentioned, "we are committed to not generate more waste and take full advantage of this recycle and detoxification process to make it a functional business that serves the community and prevents further harms to it".
Overall impact
The benefit Bi-Use generates for the environment is the prevention of cigarette butts residues contaminating soil, water and species by giving them a second life by transforming them into new products. There are over 4 trillion cigarette butts disposed globally per year, 16 billion in Mexico. Aguascalientes, where Bi-Use is located, has an over the average percentage of smokers, meaning they create an above average cigarette waste. With the help of Bi-Use the waste generated in the city by cigarette butts, can collected, reused and transformed into furniture. Another impact this innovation has is on a social level, the price tag on their products is about 50% below the median, meaning that people that might not be able to afford quality furniture products might be able to do so through Bi-Use.
For each piece of furniture created by Bi-Use they are preventing at least 10,000 liters of water from being contaminated. This takes great importance considering that Aguascalientes is currently having issues with clean water supply. By collecting this hazardous waste, Bi-Use is helping decrease this issue.
Business benefit
The main focus of this innovation comes from the fact that there is no real disposal management for cigarette butts in the industry and the reason behind it is that it is socially acceptable for many people to throw them to the floor because they ignore its impact. However, this project's goal is to re-educate completely people's beliefs and challenge the status quo to make them aware of the consequences of this habit. The core of this project is to use toxic waste and transform it into product that can generate a source of income and with it, immediately cleaning the cities, rivers, oceans and water canals of this hazardous material; Moreover, their goal is to make people aware of the harm of this habit and act now either by supplying, gathering, transforming or purchasing the products and give this toxic materials a second use. Although the raw material (cigarette butts) is free, their recollection, detox process, production, design, marketing, inventory, distribution and sales make it a challenging and difficult venture for a startup, however, with the support of stakeholders and strategic allies, Bi-Use intends to grow fast and increase they production line so that they can achieve economies of scale, recycle more cigarette butts and transform them into a product that generates an income stream for their business, suppliers, labor force and society.
Social and environmental benefit
The benefit that mainly the people from Aguascalientes will enjoy, is a cleaner city and water streams due to a proper waste management disposal that ensures less pollution in their society. However, the most impactful benefit comes from a committed society and citizens that have been re-educated into preventing harm on the ecosystems that surround them and transmit this knowledge from mouth to mouth generating a positive domino effect for Mexicans all over the country and hopefully the world.
BI-USE goal is to open other production plans in Mexican cities near the ocean and replicate the whole process of educating, committing and creating a profitable business model that generates value with a sustainable touch.
They are preventing the contamination and pollution of water streams, the street and soil by collecting this hazardous waste.
Interview
Mariana Alcalá, Founder
Keep this story going! Share below!
An environmental project that collects, detoxifies and recycles cigarette butts to create sustainable and affordable materials and furniture with minimum environmental impact.