Creating a More Sustainable World, One Pound of Plastic at a Time
4ocean
Overview
4ocean is on a mission to end the ocean plastic crisis by promoting responsible consumption and production on land. The company also looks to maintain healthy oceans by cleaning waste in communities heavily impacted by single-use plastic. Subsequently, maintaining healthy oceans supports 4ocean in reaching its goal of mitigating climate change.
Authors
Josephine Romano
Roseanna Bonn
School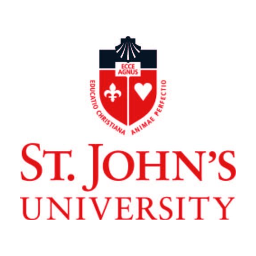 St. John's University
Professor

Charles Wankel
Innovation
4ocean created a business model where they use recovered materials from the ocean to develop products that raise awareness about the ocean plastic crisis. These products range from bracelets to reusable water bottles and shopping bags, face masks, and even beach chairs and umbrellas. The money raised from selling these products is used to fund a global cleanup operation around the world, where currently 350+ individuals are employed to continue removing waste seven days a week. The money 4ocean receives from selling their products is what allows the company to employ cleanup crews and buy the right equipment and tools to be as efficient as possible and fund education, research, and development used to empower individuals around the world to end their reliance on single-use plastic. 4ocean also works to install service river boom systems that "prevent inland plastic from reaching the ocean."
Inspiration
In 2015, co-founders Alex Schulze and Andrew Cooper took a surf trip to Bali, Indonesia where their outlook on the ocean was changed forever. While they had grown up in Florida and made their living from the ocean, Bali is where they truly began to understand the severity of the ocean plastic crisis and its impact not just on marine life, but on the coastal communities that, like them, relied on the health of the ocean to survive. After speaking with local fishermen whose livelihoods were negatively impacted by plastic pollution, Alex and Andrew decided to build a company that would hire boat captains and fishermen in communities heavily impacted by plastic pollution as full-time, professional cleanup crew members to recover plastic and other harmful debris from the ocean, rivers, and coastlines seven days a week. They felt that by doing this, they could create a sustainable business model that would be beneficial for the community and the fisherman. When they got back home, they took this business model idea and expanded it to communities most affected by the ocean plastic crisis. In 2017, 4ocean was born.
Overall impact
Since 2017, 4ocean has recovered over 14 million pounds of plastic from oceans, rivers, and coastlines across the world. 4ocean plans to continue to raise awareness around sustainable alternatives to reduce the amount of single-use plastics inflowing into our oceans. The company has created a community around raising awareness and promoting education around the harmful impacts on ocean plastic, and how we can all play a role in alleviating the spread. 4ocean has also impacted the communities in which they do business, by creating 350+ jobs for boat captains, fisherman, and cleanup crews.
4ocean advocate Julianna expressed that 4ocean is also currently raising awareness on other pressing environmental issues by working with many non-profit organizations including FAU Marine Research Lab, Carbonfund.org, Coral Restoration Foundation, Polar Bears International, Project AWARE, Conservation International, Whale and Dolphin Conservation, and Ric O'Barry's Dolphin Project.
Business benefit
4ocean was founded on the belief that business can be a force for good and people's actions have the power to change the world. 4ocean is a Certified B Corporation, meaning they hold themselves to the "highest standards of social and environmental performance, public transparency, and legal accountability." In everything they do, 4ocean considers the impact of their decisions on their workers, customers, suppliers, and environment. They use business as a force for good and work to advance important causes around the world.
The "ocean-first" mentality 4ocean has gone beyond their cleanup operations. The company views waste as a "design flaw" and works to ensure that every product they create can be "recycled or reused when it reaches the end of its useful life." 4ocean works tirelessly to empower everyone to be a part of the solution. By building a community around their business model, 4ocean is able to spark conversation and bring so much awareness about this global problem, leading to greater change.
Social and environmental benefit
As of today, 4ocean has cleanup divisions in Florida, Bali, Haiti, and Guatemala--four regions heavily impacted by the ocean plastic crisis. In terms of environmental benefits, 4ocean continues its mission to clean trash out of waterways in heavily impacted regions.
In terms of social benefits, 4ocean encourages others to be involved. 4oceans' "One Pound Promise" has made it possible for anyone, anywhere to clean the ocean. By taking measures to promote education about what causes and impacts of plastic pollution and through regional beach cleanups, 4ocean is working to achieve its long-term goal of reducing the inflow of single-use plastic consumption as more individuals get involved. By finding solutions to change plastic consumptions on land, working with governments and corporations to make systemic changes, and working with clean ocean nonprofits to advance their missions, 4ocean is working towards a sustainable world for this generation and the next.
Source: https://www.4ocean.com/
Interview
Julianna, Customer Advocate
Keep this story going! Share below!
4ocean
Boca Raton, Florida, US
Business Website: https://www.4ocean.com/
Year Founded: 2017
Number of Employees: 201 to 500
With single-use plastic consumption on the rise, millions of pounds of plastic waste linger in oceans every year. With the world facing a global plastic problem, Alex Schulze and Andrew Cooper were determined to make a difference in the communities around the world most affected by the ocean plastic crisis by cleaning coastlines of plastic waste and finding solutions to raise awareness and change plastic consumption behaviors on land.