Creating a Greener Tomorrow
Jack Greene Associates
Overview
In New York City, by law, contractors are mandated to meet certain energy requirements. Lighting Control Systems and Building Management Systems (BMS) provide updated initiatives to provide clean energy and reduce carbon footprints.
Author
Kassia Morton
School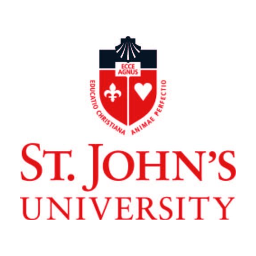 St. John's University
Professor

Charles Wankel
Innovation
Living in New York City, it is not uncommon to see multiple office buildings with all of their lights on after hours. One way to mitigate this problem is by installing a Lighting Control System. This system accomplishes two tasks: first, it allows buildings to utilize natural sunlight to illuminate their spaces. The system will either dim or turn off the lights until daylight is no longer suitable. The second aspect of this system uses occupancy and vacancy sensors. If the sensors do not indicate any movement for a specified amount of time, the lights will immediately shut off. This system allows buildings to conserve energy and money.
The second innovation is the Building Management System or BMS. This system allows a building manager to control the Lighting Control System and other mechanical and electrical equipment. If there is a problem with one of the sensors, the building manager will be notified to have someone come and check the system. HVAC (Heating, Venting, and Cooling) Systems can also be connected to the Building Management System. Based on temperature, the HVAC systems can be programmed to conserve energy and limit emissions.
Inspiration
The inspiration for this innovation comes down to wanting to provide a cleaner environment for Mr. Grant's clients and eventually his children's children. Mr. Grant said, "It all comes down to dollars and cents...a lot of these systems are pricey. It is difficult to persuade some clients to purchase these systems." This green initiative is not just something New York City contractors have to abide by, but it is also deeply personal for Mr. Grant. Doing his part to provide cleaner energy is a way to make sure his future generations are breathing cleaner air. Being environmentally cautious is also important to be an associate at his firm. According to the Jack Green Associates website, "Jack Greene Associates is a dynamic professional engineering firm combining decades of experience with innovative design, meeting today's needs for efficient buildings that minimize their environmental footprint and maximize available resources."
Overall impact
The overall impact of these innovations are exceptionally difficult to quantify. The innovations mentioned were not developed or created by Mr. Grant, but he is choosing to lead by example in persuading his clients to follow suit. As aforementioned, the cost of these systems is off-putting to some. The real impact is getting these clients to buy into a system which will produce instant results. The innovations in their totality can reduce carbon footprints all over New York City, through one building at a time. In persuading clients, Mr. Grant may offer just the Lighting Control System and then revisit the conversation concerning the Building Management System. Starting off small may be a great motivator in future negotiations.
Business benefit
These innovations affect the business because it has awarded Jack Green Associates to amass a large clientele ranging from property management, landlords, developers, and architects. These clients have been able to see changes in their electric and HVAC bills, which has provided the company with the results to support their work and mission.
These innovations have also prompted more learning in this field. More people are thinking twice about their environmental footprint. Research has provided updated versions of the systems being put in buildings today. For example, HVAC systems today are releasing fewer emissions than the ones of the past. Although all of these things seem like a good selling point, clients have to be convinced to make such a huge leap when most are concerned about their bottom line.
Social and environmental benefit
The innovations' benefits to society, the environment, and the business all go hand in hand. Mr. Grant alluded to the benefits of being like a puzzle. "Right now we aren't seeing the effect of what we're doing, it's like a puzzle. If I do it, my client does it, they convince a client in another company to do it... over time as we build this puzzle...we are reducing our carbon footprint in the environment. In the long run, it will be a benefit to us, our kids, and our kids' kids." The completion of this puzzle is only guaranteed if clients can buy into purchasing a more expensive option for a delayed payout. "The human element is the hardest," said Mr. Grant. As a society, we have been exposed to instant gratification and want that in all areas of life. In this industry, it is about looking at the big picture and recognizing that it is beyond you.
Interview
Chad Grant, Associate
Keep this story going! Share below!
Jack Greene Associates is a mechanical, electrical, plumbing, fire protection, and sustainable engineering design firm. The consulting engineers have a management and design philosophy based on providing engineering leadership and excellence through hands-on and day-to-day engineering for projects. (Taken from website)