Creating a Connection Between Buyers and Suppliers
The Cookery
Overview
Cary Kelly's mission is to create delight into people's lives through cooking and eating. Her innovations were first, to provide an interactive environment for customers to sample her staple products, which are artisanal olive oils and balsamic vinegars. Second, she sources, and thus represents, artisans who produce food and goods with tremendous integrity and whose work sustains the economies of small towns and communities. By sharing the stories of the craftsmen with her customers, which she does continually, she creates a human connection between the customer and the producer.
Author
Jenna Ward
School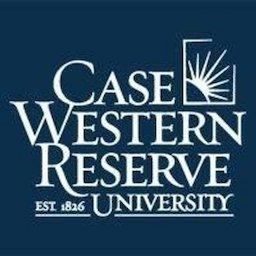 Case Western Reserve University - Weatherhead School of Management
Professor
David Cooperrider
Innovation
Products that The Cookery sells must meet certain standards of integrity. The source should be artisanal, that is, an individual, small family, or community-centered business or farm. For example, The Cookery sells Staub dutch ovens. Staub dutch ovens look similar to Le Creuset, but Le Creuset is not sold at The Cookery because Le Creuset is now mass-produced in China, which has compromised not only the quality of the product but has also harmed the economy of the town in Picardie where it was originally made. Staub, however, still produces its cookware in a small factory in Turckheim, a town of 3,759 people in the Alsace region of France. By sourcing Staub cookware, The Cookery helps maintain the economic well-being of this small town, provides a superior product to its clientele, and shares the story of Staub with its customers.
When I was in the store, I admired some beautiful new cast iron skillets, and I remarked to the owner, Cary Kelly, that I had never seen a new cast iron skillet. She told me that there was only one manufacturer, a man in South Carolina, making quality skillets. As The Cookery web-site says, "By hand and machine, Smithey has reinvented a method of polishing your cookware…. Smithey Ironware in Charleston, SC has resurrected the old commitment to a solid skillet."
A core product of The Cookery is artisanal olive oil, in fact the store was originally named "Ah Love Oil and Vinegar." Back in 2011, the public had not yet recognized the value of good olive oil, and Ah Love was the first olive oil store in DC area. (Today there are more than 30, hence the rebranding and broadening of the type of products sold).
In many cases The Cookery buys olive oil directly from the supplier, who both grows the olives and produces the oil, and every supplier is thoroughly researched beforehand. While organic is not necessarily the benchmark for The Cookery, the farming methods, milling style, and the scale of the operation are all essential markers.
Olive oil is sourced largely from family farms, albeit some of them are large enterprises. Makura olive oil, for example, is produced in Carmel Heights, Israel, and the owners, Oma and Guy Rilov, are well known for their biodynamic practices. They grow the olives and produce the olive oil in their own mill, and some of their trees are more than a thousand years old. (The Cookery also stocks Palestinian olive oil).
Customers who come into the store can sample all of the oils sold at The Cookery, and sales associates are as eager as Ms. Kelly to not only educate them about the quality of the oil, but also to tell the producer's story.
Telling the story sells the product, and keeps artisans employed.
Inspiration
Cary Kelly's first career was in non-profit leadership, and she ran a successful consulting business for seven years. By the end she had attained her professional goals and felt "the seven year itch." At the same time her youngest sister was looking to leave her first career as a racehorse trainer. Kelly made it her mission to help her sister find a new path.
She was visiting friends in North Carolina who knew of her love of cooking, and they took her to an olive oil store in North Carolina. Kelly's immediate reaction was, "I think my sister would love this," and she started researching this type of retail business. Her sister eventually said that retail was not for her, but by then Kelly realized she wanted to open an olive oil store herself. After extensive research she opened her first store in 2011, and after several wrong turns identified suppliers who aligned with her mission.
Overall impact
The Cookery helps sustain the economies of numerous small communities and family farms, not only by purchasing their products but by educating its customers, who are then inspired to modify their own purchasing habits away from large corporate producers. Customers who visit The Cookery leave the store mindful that there is a person, or small group of people, behind each of the products, and feeling personally connected to at least one of them.
Business benefit
Cary Kelly's innovations – sourcing artisanal products, and telling their story - is the reason for The Cookery's success. Kelly recognizes that her biggest competition is online shopping, followed by national brands (that have online stores). In creating her store she knew she had "to be unique in some ways… I have to be different than Williams-Sonoma." Kelly works very hard to train her staff, so that they can "tell customers why we chose Staub over Le Creuset, why this knife and not Wusthof, why is our olive oil better. I work hard to make sure staff can say we stock things that are special, and here's why they are special."
Kelly has travelled widely, and one of her goals is for her customers to have an experience similar to the experience of buying at local markets overseas. "You always remember the person you bought it from," and as she says this I immediately think of two vases I bought at a street market in Puerto Vallarta. I complimented the seller on her baby, who was sleeping in a stroller, and, using one of the few phrases I remembered from 7th grade Spanish class, asked her how old he was. ("Cinco meses," she said).
Kelly believes firmly that "the customer feels connection to another human being through the stories we tell," and that this accounts for the success of the store. Another example of a human story comes with the lip balm sold from a basket near the cash register. The balm has the disconcerting name "Bitch Sticks," and Kelly and her staff tell the story: "A darling woman started this company, her mother is her only employee, and a big part of her profits go to fighting domestic violence." Customers connect to the woman, her mother, and the cause – and buy the balm.
Social and environmental benefit
The Cookery sources olive oil and other food products that are sustainably produced. By focusing on small farmers and craftsmen, The Cookery helps sustain the economies of numerous families and small communities. By educating her staff and customers, Kelly inspires more people to support small-scale producers.
The Cookery also helps sustain its own community. In contrast to chain retailers, whose headquarters are rarely in the cities where they operate their businesses, The Cookery's business and sales taxes, as well as the owner's personal income taxes, are returned directly to the city and state in which the store is located.
Interview
Cary Kelly, Owner
Keep this story going! Share below!
Welcome to The Cookery. We are a marketplace in the Village at Shirlington in Arlington, VA representing artisan producers of culinary goods from around the world.
The products we carry range from hand-crafted, small-batch ingredients to carefully-designed kitchen tools and cookware, and unique serveware – everything you need for your pantry, cupboard, and kitchen. Have a look around our site and be sure to stop into our online shop; goodies await!