Craft, Create, Recycle
Elora Pottery
Overview
Elora Pottery gives individuals the space to access freedom of artistic expression while doing her part in the world's fight for the reduction of material consumption. Allowing customers to come and express their artistic side while learning the never ending possibilities of clay promotes the SDG of good health and well-being. Elora Pottery also contributes to the goal of responsible consumption by recycling and reusing excess and already thrown clay.
Author
ashley wettlaufer
School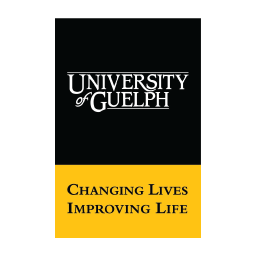 University of Guelph
Professor

Ruben Burga
Innovation
Elora Pottery provides an experience where individuals can come and purchase handcrafted pieces from the owner Staci Barron, take part in private pottery classes in her studio or do both. Staci uses these classes to promote artistic growth and have individuals reach within themselves to develop their own style in making their own clay pieces. Staci expresses that the benefit pottery brings to others comes from what they make of their experience. Her studio allows individuals to disconnect from the outside world and forces one to focus on the task at hand. It provides a space for artistic expression to be discovered in a safe and relaxing atmosphere. These classes encourage the good health and well-being of each participant.
As a small business, Elora Pottery contributes to responsible consumption by recycling and reusing their clay. Elora Pottery has hosted hundreds of private classes over the years and after every class there is always a large amount of clay scraps and trimmings. Staci takes all of these leftover scraps from classes, her own 'mistake' pieces from classes and from her own pottery work and combines it all to be recycled and used again. The process of recycling clay is very labour-intensive which is why a lot of potters choose to just throw it out. However, throwing the scraps in the dumpster or the wet clay down the drain is not only economically and environmentally wasteful but can do serious damage to the plumbing and septic systems. Staci is one of the few potters in the area that owns plaster slab and an extruder, which are devices that allow her to recycle clay at her own home. Recycling clay through an extruder is a very physical process but Staci chooses to do it because it allows her to be more environmentally conscious and also saves money on buying new clay. The recycled clay is never truly able to transformed into the same quality as brand new clay but she is able to make pâté dishes, tiles, soap dishes and similar out of her recycled clay.
Inspiration
Staci Barron started her pottery career out of an initial interest and hobby as well as economic necessity. She evolved her passion for pottery from a interest into a business, as she had access to a studio and it allowed her to bridge her life from a stay at home mom into a pottery career. Initially Staci began selling at craft shows and from there, it grew into a business that she was able to develop and operate from her own home. Staci has described the inspiration behind a pottery business as "I had always loved pottery but after having a child and being a stay at home mom, I started needing to find 'me time', something I could look forward to, like an outlet". After a couple of successful shows, she was encouraged to start her own business. Pottery has helped her and taught her that it can help others.
The inspiration behind responsible consumption came from the same inspiration behind pottery as a profession; economic necessity. While going through her initial journey, Staci met mentors along the way. People that helped her grow as a potter, taught her business savvy and helped develop her own technique and flare in her pottery. Her mentors had also reused and recycled clay, so Staci didn't know any different process. The grueling process of recycling clay was a financially driven decision. As a beginning potter, and a new business owner, Staci started to reuse clay as a way to help her business financially. "I saved money where I could. Saving money can help advance your business profits and allow you to be able to afford capital purchases, such as a new kiln. Yes, recycling used clay is a hard process, but I went at it from a business perspective as to how doing this would be able to benefit the business and help my profits."
Overall impact
The short-term impacts are centred on the good health and well-being the customers feel while in Elora Pottery. Staci often says, "people come to Elora Pottery for a good time, not for a long time." She recognizes that although the freedom and involvement customers experience while there for some may be short-lived, the biggest meaning for her is behind the connection she makes during their time together. Elora Pottery classes allow family and friends time with each other while enjoying an intimate class where Staci is also able to make a connection with her customers. These classes allow for customers to bring their completed pottery home and hopefully with that physical reminder, they will remember how comfortable and contented they felt at that time. All she can hope for is that with their short time together, customers are encouraged and influenced to get together long-term for other social activities. This can be seen through her positive reviews on her social media accounts and on Google Reviews as well as her growing demand for private lessons. All her marketing is done by word of mouth. Her popularity has grown through her community and through people telling their friends and families about their own experiences. Due to this success, Elora Pottery has not needed to advertise in four years.
Staci's program of recycling clay provides a long-term impact. Elora Pottery is a small business trying to make a big impression. Over a period of one month, up to 100 pounds of clay can be recycled. That amounts to 100 pounds of clay that if not recycled would have been thrown into landfills or potentially sent down our sewers with uncertain consequences. Staci has been recycling her pottery since 2004. Little by little, her conscientiousness has had long-term benefits by helping decrease worldwide material consumption and reduce waste.
Business benefit
The benefit of good health and well-being on the business allows Staci to continue loving what she does, while showing others the advantages of taking time to do something fun and creative with pottery. The community has been extremely responsive in terms of demand for private pottery lessons. There is also demand from other local businesses for Elora Pottery to produce pottery items for them. From a business standpoint, her profits have increased substantially as the demand for lessons and promotional pieces have increased. People realize the positive benefits doing pottery has on their mental, emotional and physical state. The more people promote their own experiences to others, the more popular Elora Pottery has become. The growth in popularity and profits allow Elora Pottery to grow by making capital investments in its business. While the process of recycling clay is physically demanding and time consuming, the financial returns it pays to the business are minimal. However little the monetary impact it has, this is overshadowed by the much bigger impact Staci contributes to the environment. It is enough to say Elora Pottery continues doing their part in sustainability.
Social and environmental benefit
Being a local business within the small town of Elora, Elora Pottery's growth and success depends on the local community it resides in, as the community is the business's main consumer. The innovations target the locals of Elora specifically, as well as the many visitors and tourists that pass through. Staci encourages mental wellness and relaxation, along with sustainable business practices that help keep the Elora Gorge and all surrounding natural beauty free from business waste.
With the increased prevalence of mental health issues plaguing our culture, Elora Pottery is able to create an outlet of release for many with their pottery lesson as an artistic way of being able to express one's self. Staci has even described how she has had past clients tell her that the pottery classes had such a powerful effect on mental stress relief that they were comparing it to therapy. With Elora being visited by many tourists annually, the outreach of the pottery lessons extends past the local community, as visitors from all over the province and beyond travel to Elora. The community's support has been nothing but positive as the connections made between Staci and her customers become less of a business relationship and more of a friendship.
With respect to the environment, the responsible consumption of recycling clay is a small action that helps in a big way. Having a system of recycling clay within the business, although being labour intensive, allows the business to be conscious of their material consumption and avoid discarding material that would otherwise have gone into a landfill. Being only a small local business, the actual amount that Elora Pottery recycles could be seen as a small amount annually, however when looking at it from a year to year basis and in terms of their business output, this amount adds up to a substantial benefit to the environment. Being home to a natural gorge that formed in the previous ice age, local businesses and the community within Elora are very conscious of the affect human involvement has upon the environment.
Interview
Staci Barron, Owner
Keep this story going! Share below!
Elora Pottery was founded in 1984 as one of the first pottery stores in Elora. Elora Pottery offers customers to come in and purchase pieces designed and crafted by owner Staci Barron herself, as well as private pottery classes where individuals are encouraged to relax and have fun while accessing their creative mindset.