Craft Beer in a Craft Community
Elora Brewing Company
Overview
The employees, Amy the general manager, and Chelsey, a brewing specialist at Elora Brewing Company, show insight on what it's like being the only microbrewery in Wellington County. Elora Brewing Company strives to emphasize the importance of their corporate social responsibility through two initiatives: environmental and community. They reduce environmental waste by supporting local farming, thus helping local farmers financially, reusing their materials, and introducing new energy-saving technologies. They support the community through economic factors such as providing employment, contributing charitable donations and supporting local ambitions. The creation of unique craft beer and sustainable food is a linear reflection of the following social developmental goals: responsible consumption, economic growth, renewable energy, and climate action.
Authors
Rachel Alden
Natalia Stradowska
Jenna Aiello
Hayley Maga
Dominique Approo
Alexander Shields
School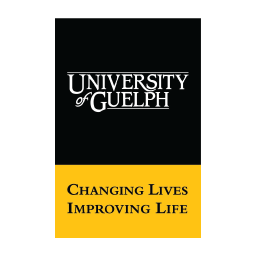 University of Guelph
Professor

Ruben Burga
Innovation
Environmental innovation, otherwise known as eco-innovation, is found within the workings of the Elora Brewing Company. Climate change and responsible consumption are outstanding issues in today's society. EBC has tackled these issues through the development of products and processes that contribute to sustainable development. Similarly, social innovations exemplified by EBC include new communal social practices, aimed to meet social needs in a better way than past solutions, such as working conditions and community development.
Elora Brewing Company is a very community and environmentally oriented organization where their spent grain goes to local farmers for animals to eat. In doing so, they know that they are feeding the community food from a trusted source, since the animals from the farm go into their kitchen and, therefore, they reduce environmental waste by reusing their materials. This means that they have created their own circular food economy. Elora Brewing Company is known by the community to use organic materials (from 100 Mile Markets) and when they can they also get their grain and hops from a local trusted source. They are also known to be "green cleaners"-- they have implemented new renewable energy technologies that allow for energy savings and ease the process of treating their used water before it is sent back to the city. Lastly, Elora Brewing Company is a big part of the community by believing in and standing by local community and social initiatives. They have managed to raise awareness for multiple initiatives, and whether that be the Millbrook Well awareness, women in the brewing industry, or organizing a food drive for the month of December, Elora Brewing Company is no stranger to giving back to the community!
Inspiration
Donald J Smith, Jim Murphy, Alex, Matt Lawson, and John Laurencic are five guys with one goal. These owners have an "absolute passion for craft beer"(Matt Lawson) and a drive to own a brewery. Opening a brewing company, in a risky small town, with high summer tourism, challenged these five owners to put everything on the table and really believe in the project. In 2014 these men took advantage of the evident steady increase of popularity for craft beer. Having one of their co-owners professionally trained with a master in brewing and distilling through the University of Heriot-Watt in Edinburgh, Scotland, allowed this dream to own a brewery, to unfold into reality.
Elora Brewing Company is inspired by the community. They opened at a time when there weren't many restaurants in Elora and a brewery was a very different idea compared to the current local establishments. Inspiration for the design of the Elora Brewing Company grew from the want to "capture a local feel, incorporate local vibes, and experiment with an interesting variety of craft beer to match the curious, interesting, quirky little town" (John Laurencic). Motivation is driven by over a million tourists who come to the Wellington area for a different experience, such as a small craft brewery and restaurant.
Sustainability is a significant issue for the community in the Wellington area. This importance then initiated a desire in the owners to enact from the beginning by implementing it into the way they operate their business. The company achieved popularity quickly and has been committed to creating a sustainable organization for the community to enjoy. As the company continues to grow, they are able to implement better technology that allows them to become more energy-efficient and reduce water waste along with further engagement with the community. Elora Brewing Company still needs to live up to the standard of other micro-breweries and remains competitive by the creation of a personal brand and never forgetting not only their values but the community values as well.
Overall impact
The overall impact in the brewing industry is quite small, although any size of impact is worth working towards, especially if it means bringing the community together. For example, they use their popularity to support youth in the area by making teachable moments, they conduct yearly food drives, work with Big Brothers Big Sisters on their Wii Bowl Event, host Queen of Craft x EBC women in beer night, as well as providing charitable donations for raffles, prizes and giveaways of beer kegs, bottles, and merchandise to various community-driven projects.
Elora Brewing Company (EBC) is in pursuit of producing unique craft beers to increase profits, reduce environmental impacts and instill community values. The big picture is found within the niche of the largest growing sector of craft beer. Although EBC is dominated by larger breweries, they set an example of how a model brewery should run. Profit is important to them but responding to their community by supporting sustainable agriculture is just as important. EBC takes advantage of being a part of the community within a smaller town to instill a positive connection to local people and to create a larger bond that is not possible with larger companies. This allows the company to express their ideas of sustainability into the community in a favorable manner.
To make a larger impact within the community, Elora Brewing Company was given a large grant in 2019 by the federal and provincial governments through the Canadian Agriculture partnership. This grant has allowed the installation of new infrastructure to bring in four new 6000 litre tanks. This addition allows them to brew double the capacity of beer and satisfy the growing demand for their product. Additionally, these tanks have more energy-efficient piping, along with a new sustainable cleaning process, and energy-saving chilling unit for the beer once they are finished. The high-efficiency piping allows the company to save water in the new system as there is not a lot of heat transfer incorporated in the piping. This new technology is evidently supporting the Wellington area's "Save our water" initiative, by reducing local water use, and continuing to treat all water before being sent back into the town's water supply system. Ultimately, these acts help grow the overall business, save a ton more energy, are environmentally friendly and create many more job opportunities for people within the community.
Business benefit
As described by Elora Brewing Company, a detailed focus is applied to responsible consumption, climate action and economic growth, all of which benefit the business along with society and the environment. Additional business benefits have been identified with evidence provided by the interviewees, Amy and Chelsey.
Effective differentiation in the food industry is a major challenge for small businesses to face. As young civilians are entering the workforce, companies such as the Elora Brewing Company, who are socially and environmentally responsible, become more appealing to potential employees because company values align with the civilian's personal values. The company currently has 50 employees and is able to attract and retain talent by knowing their own missions and values, building an employee and community-focused culture, involving employees in business initiatives, and getting out and meeting the community. Through this process, the company's message of sustainable craft beer, creating an environmental impact and involving the community, keeps the company message relevant. Overall, these steps lead to minimal employee turnover and a fast process of hiring motivated and qualified employees.
A second step to engagement that benefits the business is to integrate its sustainable innovation with the Elora Brewing Company brand through advertising. Their innovation of introducing an environmental impact and a strong community based business strategy is seen as a great marketing tool. These initiatives create an emotional advertising appeal that depends on the community's feelings and perceptions of the business. A positive image is then created for the brand itself, by listening and acting on the community's concerns. The company's community connections allow for advertising to be spread by word and increase the use of local resources. These connections allow a shift of focus from community customers, who are now loyal returning customers to foreign customers such as tourists. By creating connections with the community and local farmers the company is expanding their resources and gaining community respect. Elora Brewing Company realizes that in order to continue this relevancy in the community, they need to engage all of their employees and promote sustainable initiatives to increase customer flow and support awareness.
Social and environmental benefit
The Elora Brewery Company has proven themselves to be a leading example in guiding other businesses to create a significant impact on the environment and society. Elora's main initiative is to help the environment, and EBC has demonstrated numerous examples of how little changes in operations can have a big impact on the sustainability of a restaurant. One of the biggest examples of this includes the implementation of new technology that tackles the Sustainable Development Goals of renewable energy, responsible consumption and climate action. Similarly but on a smaller scale, is the example of using the spent grain from the brewing process to feed the pigs from Blackview Farm, which is located in Listowel, Ontario, that they end up using in the kitchen. The benefit of working with local farmers is its fresh, non-imported food, supports farmers financially who work in our community, reduces materials and the benefit of knowing where the food that ends up in our mouths is coming from.
Next, the Elora Brewery benefits the community by being a very progressive business standing up for what they believe is right. Elora Brewing Company has numerous videos on their social media (Instagram and Facebook) of the social initiatives they really care about and future projects they want to work on. At this current time, they are working on an ongoing initiative involving Nestle Waters Canada. Nestle wants to access a permit from the Ontario government to access 1.6 million litres daily from the Middlebrook Well. This is a local well that affects not only the brewery but other businesses in town, schools, and homes. It is a reliable source of water and will affect the Wellington community greatly. They have shown this is important to not only their business but the impact it will have on society. They show this by being involved in a video and posting it on social media showing their stance on the matter. Second, they are hosting an event on February 19th that will be discussing the importance of women in the brewing industry, with current brewer Chelsea. A portion of the ticket sales will go to supporting Guelph-Wellington Women in Crisis.
Interview
Amy Robinson, General Manager
Keep this story going! Share below!
The Elora Brewing Company, a craft brewery based in Elora, Ontario, is dedicated to making the experience of drinking craft beer a meaningful one. A new and radical innovative business model found in the heart of a historical town, Elora Brewing company is the first of its kind in the Wellington area and is passionate about their community and their environmental impact.