Cracking the Code in Affordable Housing Development
Laurel Street Residential
Overview
Lee Cochran, Senior Vice President of Development has been with Laurel Street Residential (LSR) for over seven years. After a circuitous career path that began in mechanical engineering, and meandered through public policy, urban planning, and public sector housing development, Lee landed with Laurel Street when he recognized that it would afford him the opportunity to expand his skill set while combining the facets of work that he enjoyed most in each of his other roles – residential planning in a holistic way; positively influencing how communities grow and develop; combining urban planning and housing development; using data and financial projections to plan new projects; and being innovative and entrepreneurial.
Author
Rosalyn Allison-Jacobs
School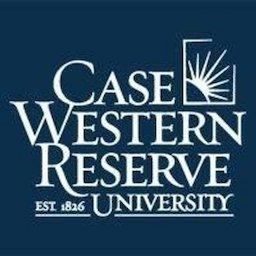 Case Western Reserve University - Weatherhead School of Management
Professor
David Cooperrider
Innovation
Lee Cochran describes Laurel Street Residential's breakthrough innovation as finding a funding model for affordable housing development that is not dependent on very competitive and somewhat unreliable tax credits. The firm leadership realized that, by combining different types of projects such as Low-Income Tax Credit deals (LITC), housing for middle income senior citizens, and workforce family housing, LSR could develop more housing without having to expand geographically beyond the southeast region of the United States. The firm forged creative partnerships with the City of Charlotte, churches, and social impact investors as a key enabler of this creative approach to development, which opened opportunities for pursuing the best strategy for each project and site, not a cookie-cutter approach. As Lee described it, "Architecture doesn't drive the business. The site, resources, and vision for who partners want to serve drives the business."
Lee Cochran, Senior VP of Development, Laurel Street Residential.
Inspiration
Like Dionne Nelson, CEO of Laurel Street Residential, Lee Cochran cites Renaissance West Community Initiative (RWCI) in Charlotte, NC as LSR's greatest and most inspiring project to date. RWCI replicated the very successful redevelopment model of the Villages at East Lake, executed by Tom Cousins and the East Lake Community Foundation in Atlanta, GA. Cousins successfully redeveloped a crime-plagued public housing development into a mixed income community with wrap-around supports and amenities such as high-quality childcare, a superior elementary school, and workforce development. Cochran describes RWCI as "the gold standard of place-based development due to the scope and scale of what was accomplished there." RWCI created 110 units for fixed-income senior citizens, 214 mixed-income apartments and townhouses for families. But he stated that the greatest sense of satisfaction comes from seeing residents settled into their new units, and the gratitude that they express for having quality, affordable housing.
Overall impact
To date, Laurel Street Residential has developed over 3600 units, of which approximately 3100 are affordable (at 30-60% of Area Median Income or AMI) and 500 are market rate. The firm currently has 19 active projects in the pipeline that will deliver approximately 2000 affordable housing units to the marketplace within three years. Because residential real estate development does not have economies of scale in staffing, LSR is careful in its selection of project opportunities to ensure that they are consistent with the firm's values and capitalized on its strengths. The Nelson and Cochran stated that the vision for growth is to double production from 400-500 units per year to 1000 units per year.
Business benefit
Laurel Street Residential's differentiator is also the business benefit that it brings to the affordable housing development sector. Its capacity to execute well-built and well-maintained mixed income housing developments by capitalizing on creative partnerships and financing is an innovation in the affordable housing development sector. LSR's track record of success has piqued interest in its approach from across the country. The potential to provide housing stability for seniors, families, and especially children through the replication and scaling of LSR's model presents a tremendous opportunity and benefit to the housing development sector.
Social and environmental benefit
The prevailing philosophy about addressing the needs of homeless and precariously housed individuals and families is "housing first"; unless and until housing can be stabilized for individuals and families, it is far more difficult to address the need for education, health and mental health needs, employment training and placement, and other supportive services. By creating affordable housing in high-opportunity areas, Laurel Street Residential is breaking the cycle of intergenerational poverty and reducing societal inequities that come with unsafe housing that is concentrated in segregated, high-poverty areas.
Interview
Lee Cochran, Senior VP, Development
Keep this story going! Share below!
Laurel Street Residential
Charlotte, North Carolina, US
Business Website: https://laurelstreetres.com/
Year Founded: 2011
Number of Employees: 11 to 50
Laurel Street Residential is a private, minority-owned, woman-owned for-profit residential real estate development firm committed to building quality, affordable, multi-family housing in high-opportunity areas. Through creative financing that combines private investments, tax credits, and public sector support, Laurel Street has filled a void in the creation of high-quality affordable housing using a financially sustainable model.