Cracking the Code in Affordable Housing Development
Laurel Street Residential
Overview
Dionne Nelson, the founder of Laurel Street, believes that her company's launch represented the perfect convergence of her educational background and professional careers. By chance, she landed a job with a residential real estate firm after completing business school and stints with a Wall Street investment firm, McKinsey Consulting, and New School. Her family had always owned a brokerage business, and she began selling real estate while in high school. When offered the opportunity to oversee the affordable housing development arm of a large residential real estate firm, she jumped at it. In that work, she found the perfect blend of commercial real estate market dynamics plus a model that accommodated low-income renters.
Author
Rosalyn Allison-Jacobs
School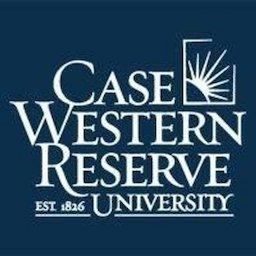 Case Western Reserve University - Weatherhead School of Management
Professor
David Cooperrider
Innovation
With the Great Recession came the counterintuitive opportunity to spin off the affordable housing development arm of the firm as Laurel Street Residential. She assumed the contract with the US Department of Housing and Urban Development (HUD) for the wholesale redevelopment of Boulevard Homes, a former public housing community, as a mixed-income neighborhood that included senior citizen housing and multi-family units; the construction of a child development center; an elementary school; and social supports for low-income families. The new development, Renaissance West Community Initiative (RWCI), became the first place-based residential development project in Charlotte, NC, to undertake a holistic, multigenerational approach to ending generational poverty by taking a "cradle-to-career" approach to supporting the developmental needs of every family member.
Since the completion of RWCI, LSR has expanded rapidly by combining creative financing for different types of projects with strategic partnerships with the City of Charlotte, churches, and social impact investors. This has enabled the firm to develop unique and specific projects for each location and consistent with the locational goal.
Dionne Nelson, founder and owner of Laurel Street Residential. Renaissan https://d3q0fpse3wbo5h.cloudfront.net/production/uploads/innovations/dionne-nelson-laurel-street-president_201016_022147.jpgce West senior citizens residence.
Inspiration
Renaissance West Community Initiative (RWCI) replicated the Villages' very successful redevelopment model at East Lake, executed by Tom Cousins and the East Lake Community Foundation in Atlanta, GA. With a 25-year track record of success in changing the life trajectory for low-income residents in mixed-income communities, East Lake Foundation serves as the "community quarterback" by operating programs, forging partnerships, and supporting other programs and services to transform place and outcomes. Consistent with that model, Laurel Street Residential developed RWCI to serve as the hub of essential community resources that enable residents to break the generational poverty cycle within three generations.
Overall impact
Dionne Nelson likes to say that the work of affordable housing development "extends beyond sticks and bricks; it's about changing people's lives." With the development of RWCI, Laurel Street Residential created a fully-resourced neighborhood with opportunities for high quality, on-site childcare for ages birth-to-four; a new elementary school with an innovative curriculum designed to yield great academic outcomes among economically disadvantaged students; workforce development opportunities for parents; medical and mental health resources; and support from "life navigators."
To date, Laurel Street has developed over 3600 units, of which approximately 3100 are affordable (at 30-60% of Area Median Income or AMI), and 500 are market rate. The business has since completed or launched six additional mixed-income developments in North Carolina and Virginia. LSR currently has 19 active projects in the pipeline, which will yield approximately 2000 additional affordable housing units.
Business benefit
Beyond blazing trails as the first minority and woman-owned, mixed-income residential real estate developer in the State of North Carolina, Dionne Nelson – through Laurel Street Residential – has demonstrated that there is a successful, replicable model for developing quality affordable housing while yielding modest returns for investors. The success of LSR has since attracted more social impact investors and foundations willing to invest in addressing the affordable housing shortage. Laurel Street Residential has filled a void among developers willing to accept a smaller return in the interest of producing affordable quality housing.
Social and environmental benefit
The prevailing philosophy about addressing the needs of homeless and precariously housed individuals and families is "housing first"; unless and until housing can be stabilized for individuals and families, it is far more difficult to address the need for education, health, and mental health needs, employment training and placement, and other supportive services. By creating affordable housing in high-opportunity areas, Laurel Street Residential breaks the cycle of intergenerational poverty and reduces societal inequities that come with unsafe housing that is concentrated in segregated, high-poverty areas.
Interview
Dionne Nelson, Founder and Owner
Keep this story going! Share below!
Laurel Street Residential
Charlotte, North Carolina, US
Business Website: https://laurelstreetres.com/
Year Founded: 2011
Number of Employees: 11 to 50
The growing shortage of affordable housing has passed crisis levels in large and mid-sized cities across the United States. As the federal government's role in the creation of affordable housing continues to devolve, the private sector—in partnership with state and local government and the nonprofit sectors—is increasingly stepping into the space of creating and preserving affordable housing.
Laurel Street Residential is a private, minority-owned, woman-owned for-profit residential real estate development firm committed to building quality, affordable, multi-family housing in high-opportunity areas. Through creative financing that combines private investments, tax credits, and public sector support, Laurel Street has filled a void in creating high-quality, affordable housing using a financially sustainable model.