Converting to Solar
Geoscape Solar
Overview
Solar panels can help us achieve more sustainability in cities and communities. By using the sun's energy and transforming it into clean electricity, we are taking climate action by reducing carbon emissions. This is an example of responsible consumption and production in an age where the environment is in a fragile state.
Authors
Olivia DiFulco
Agnieszka Kolano
Milin Patel
Olivia McWayne
Emre Ekici
School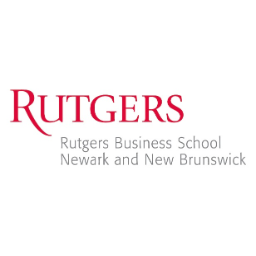 Rutgers Business School
Professor
Joseph Markert
Innovation
Geoscape Solar, based out of New Jersey, is a solar energy company focused on providing clean, renewable energy. The new and groundbreaking idea for financing was first explored by the company. If someone interested in switching to solar energy could not afford solar panels outright, they were given support in taking out a loan against their property. Businesses could save on electric bills and taxes with Geoscape's services, so they would eventually save enough money on their electricity that their initial investment would pay for itself.
The organization was started in 2008, so it is 11 years old. The two founding partners had finance skills but wanted to create a company with forward thinking as well as being environmentally conscious. They partnered with a third person who had a background in advertising, marketing and construction which added an engineering component. Their first office was located in Livingston, New Jersey and it was very small. They then built a warehouse in Cape May to expand their business in South Jersey. From there they expanded to Florham Park NJ and Mount Laurel, NJ where to this day most of their operations take place. This is a for-profit, providing projects from residential systems to large commercial projects. The company takes pride in their customer satisfaction. With their continuous success in satisfying the needs and requirements of customers follow with financial profits. The company provides highly customized products for every customer.

Inspiration
The founders of the company desired to create an impact on affordable and clean energy. They wanted to make infrastructure, industrial, and production much easier with renewable solar power. This company understood what it meant to not only create this for the environmental benefits, but also for the granular financial benefits of the consumers to provide affordable power and electricity.
Michael Boches, Jeffrey Chavkin, and Lee Watson, whose concern and drive to improve the quality of our lives, resulted in Geoscape Solar. With the diverse skills that they acquired during their careers, they now share their skills and knowledge to improve the environment in which we live. It is especially important to create a better future for generations to come by being environmentally conscious and fighting the rapid increase of carbon dioxide in the environment. With the advice and information from Geoscape, we can help and educate others to reduce our carbon dioxide emissions.
The company's mission, both financially and environmentally, is to "do it right." They guide their customers through the whole planning and financing process, as well as helping them to understand tax credit, financial benefit, and payback. Their goal is to expand the use of solar power to work towards fewer carbon emissions. Geoscape's website states, "Our mission is to provide energy alternatives to build a more sustainable future. We inspire, we educate, and we make it easy to make a difference." The company is succeeding in their mission by providing their services to all types of households and businesses that are trying to reduce their carbon footprint while also saving money by not using traditional electricity.
Overall impact
Irene Heifetz explained that to date, Geoscape Solar has designed 1,672 solar arrays, which had 18,136 high-efficiency panels installed. Although the initial assembly costs seem to be high, it can be paid off in an average of 4-5 years. Investing in solar power pays off as it will continue to produce energy for up to 40 years from the installment day. They even are able to help non-profit companies make their utility bill more affordable, especially since coming up with money initially can be a challenge for those companies.
The short term effects of Geoscape Solar are to supply and enhance solar power throughout the region. It's location is essential exponential growth of the business. The long term effects of Geoscape Solar is minimize inefficient energy source in our nation and soon the globe. The service that Geoscape Solar provides is unmatchable in regards to efficiency and effectiveness. The organizational members provide innovative services by changing the form of energy used in modern day residential and commercial buildings.
Business benefit
We learned from our interview that Geoscape Solar does an excellent job with not forcing employees to reach certain goals in order to take pressure away from their employees. However, this leniency with reaching certain consumer goals can also lead to undermotivated employees. Rather than removing work pressure from the employees; if managers better understand what their employees hold valuable to them, they can create a better work environment that helps accommodate their values without having to sacrifice motivation towards a specific number of sales or customers.
Sometimes days are good at Geoscape Solar and sometimes questions arise, like what happens when people aren't motivated to reach certain demand goals and bring a solid performance to Geoscape Solar, or what happens when there's a lack of motivation? In that case, applying the concepts and theories of motivation around this output problem can help solve and better understand what exactly Geoscape Solar faces when they deal with an employee. The hierarchy of needs theory can help with motivating an understanding of which level a person needs to be. By having a manager understand what categories their employees currently fall under this will help better equip their employees with the tools they need to become motivated and successful in their work. Creating a suitable work environment is crucial in any business and especially in Geoscape Solar for it's long-term success.
Social and environmental benefit
Geoscape Solar is impacting the energy utilization to nearby businesses in Newark. This allows them to get their name out and actually obtain contracts within the governing sector. They use governmental impacts, such as tax credits, providing them with a marketing service as well. This allows companies to spend less money on the long run for energy sources.
The company faces several challenges with helping their potential clients to understand the affordability of their product despite the upfront cost. Marketing director Irene Heifetz emphasized that being informed is extremely important for clients. Their responsibility is to ask people about their annual usage and property size to determine the best fit for them personally. Since the concepts behind solar can be difficult to understand, their biggest challenge is getting their customers to understand the entire process from financing to installation.
Interview
Irene Heifetz, Marketing Director
Keep this story going! Share below!
Geoscape Solar
Florham Park, New Jersey, US
Business Website: www.geoscapesolar.com
Year Founded: 2008
Number of Employees: 11 to 50
Solar panels can help us achieve more sustainability in cities and communities. By using the sun's energy and transforming it into clean electricity, we are taking climate action by reducing carbon emissions. This is an example of responsible consumption and production in an age where the environment is in a fragile state.