Construyendo Contigo
CEMEX
Overview
"Construyo Contigo" is designed to tackle the shortage of affordable housing and to ensure that housing for poor families is well constructed and easy to maintain. Additionally, the effort is aimed at strengthening social cohesion by developing a collaborative environment where every participant benefits.
Authors
Juan Carlos Castro
Verónica Barroso
School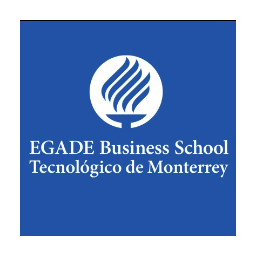 EGADE Business School Tecnologico de Monterrey
Professor
MARTIN H BREMER
Innovation
CEMEX's strategy, developed by the "Negocios Inclusivos" team and the social responsibility department, aims to create an ecosystem in which different entities with common objectives support one another. Through a public-private partnership model and a shared platform, CEMEX, federal government, state governments, private corporations, social housing promoters, financial institutions, and educational institutions can leverage their strengths to contribute to a single goal: providing affordable and safe housing solutions for those most in need.
The "Construyo Contigo" inclusive business consists of four main components:

Self-employed production centers where low-income families receive training and technical knowledge, along with building materials, to produce cinder block or bricks. They are also taught how to build safe and durable roofing and kitchens. The state or federal government and local organizations buy half of the materials produced by participants while the other half is given to them to build their homes. The money generated through these sales is reinvested in the production centers in order for them to be self-sustaining.
ConstruApoyo is a platform that provides financial assistance through the use of pre-paid debit cards for families that wish to buy building materials for their homes. The local and federal government, along with non-profits organizations and some private corporations provide the financial resources needed and CEMEX, through its network, distributes and administers the credits. Beneficiaries can use these cards to buy materials in more than 7,000 stores in Mexico.
Technical assistance and teaching are provided for families that need help to build homes. Experts in architecture, construction and other disciplines provide assistance and expertise. Furthermore, CEMEX trains civil engineering and architecture students in the production of social housing, improving their abilities to coordinate collective Do-It-Yourself (DIY) home construction in vulnerable communities. Students can also receive a certificate in assisted DIY construction, which allows them to participate in other projects and while working at a formal job.
Capacity building and collaboration are the final components, designed to create or strengthen collective and productive communities that work together to create self-employed production centers. Workshops and training modules cover teamwork, social collaboration, the use of machinery and materials along with safety measures for all the processes. The final objective is for families to engage in productive activities and generate income, which result in self-sustaining communities.
The mission of the initiative is well defined, and represents hope and opportunity for families in need, Thanks to "Construyo Contigo" these families can develop skills in construction, access credit and materials, and collaborate with other community members and program partners to build dignified, safe, and quality homes, which support their quality of life, health, and overall wellbeing.
Inspiration
Prior to 2010, CEMEX organized a wide range of social responsibility initiatives such as self-employment centers and ConstruApoyo, which operated in isolation from one another. In 2010, after Hurricane Alex hit, many Mexican families were affected, and lost their homes. The federal government and private corporations partnered to support these families in their time of need. In that moment of crisis, CEMEX suggested providing an integrated solution that leveraged both projects, which were already up and running, and combining them with technical assistance and training. Initially, the capacity building area was focused on providing psychological support for hurricane victims, but as the need for these services has decreased, focus is now on capacity building and collaboration.
Overall impact
Over 10 thousand families have been benefited by the program and now lead a better life in safe and quality homes. After hurricane Alex thousands of families were able to get their homes back and even better than before.
After realizing the potential CEMEX decided to expand the program to all low income communities, ridden by hurricanes or not. This allowed the program to quickly expand across Mexico and Colombia.

Business benefit
The initiative has already generated four tangible benefits for CEMEX:
Growth: Because the program is aimed at low-income communities, the company's reach has expanded to areas that were previously untapped. CEMEX has expanded its distribution network and gained more than 120,000 new costumers. This has helped CEMEX re-claim its leadership position in the Mexican market, specially in low-income segments.

Profitability: The company rigorously employs financial indicators to measure the program's payback, ROI, present value, and more. CEMEX's investments in this program have been quickly recovered as a result of the business model.
Public relations: The program has positioned CEMEX as a socially responsible company, which enables it to form beneficial relations with different entities that allow them to work together to build solutions.
Reputation: CEMEX's role in leveraging its business strengths to innovate and collaborate on implementation of this initiative has created trust and credibility in the eyes of the public.
Social and environmental benefit
A key impact of the program has been improvement in the quality of homes and living spaces, which translates to a reduction in health problems and better family integration. Since the program launch, in 2006, more than 120,000 families have bettered their living situation in Mexico and Colombia and more than 350 million pesos ($17.5 million dollars) have been distributed to more than 32,000 families.
Another outcome has been creation of new formal jobs, and increased opportunities for local entrepreneurship related to construction. As of today, more than 100 self-employed productive centers are open and functioning and participating families have produced more than 12 million cinder blocks.
A third benefit is improved community resilience. Because communities that were once failing are now self-sustaining, they are better positioned to confront future problems effectively.

The final major impact is at the family level. With this initiative, heads of family provide children with role models that project hard work and dedication to overcome problems and obstacles.

In terms of environmental impact, CEMEX has generated environmentally friendly homes that use clean technology and basic services such as stoves, dry bathrooms, low-cost lighting and more.
Interview
Mario Gonzalez, Manager of shared value and innovation
Keep this story going! Share below!
CEMEX, with headquarters in Mexico, is a global leader in the fabrication and supply of construction materials.