Constructing a Greener Future
Terra View Homes
Overview
Terra View Homes is the first home developer to create complete Net-Zero Ready communities in Guelph, Ontario. These homes reduce energy consumption significantly and are capable of offsetting their own energy consumption through the installation of a right sized solar photovoltaic (PVC) array which will produce 100% of the energy consumed annually, including that accountable from heat, domestic hot water, lighting and occupant loads. From this it is clear that Terra View Homes aims to achieve multiple UN Sustainable Development Goals, including industry, innovation, and infrastructure (Goal 9), sustainable cities and communities (Goal 11), and climate action (Goal 13).
Authors
Cadence Price-Johnson
Austin Pacheco
Noah Andriessen
Jaimie Brooks
Douglas Hoeksema
Brandon Lit
School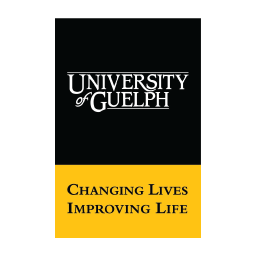 University of Guelph
Professor

Ruben Burga
Innovation
Net-Zero Ready homes have been designed and built in Guelph, Ontario, with the intent to increase the indoor air quality and durability of the building by maximizing insulation, while also decreasing the potential impact that construction has on the environment. With that being said, Terra View has clearly constructed a comprehensive solution to a better world and multiple UN Sustainable Development Goals by ensuring that these homes are 80% more energy efficient than the average home constructed according to the current regulated Ontario Building Code (OBC) standards. This is achieved by providing the homes with four kilowatts of solar energy through roof mounted PVC panels. Homeowners can also opt to install the full solar array as true Net-Zero homes would require between 10-11 kilowatts. However, in providing the initial four kilowatts, the builder has assumed part of the cost of the full array and a system large enough to reduce the owner's electricity bill by more than half.
The homes also come with highly efficient electric pumps that are capable of providing the majority of the heating demand and 100% of the cooling demand. The remainder of the heating load is provided by natural gas as the "back up fuel". While this is a carbon producing fuel, Terra View is highly promoting the use of electric fireplaces in lieu of the traditional gas burning fireplaces, which also contributes to reducing the emission of greenhouse gases. Each Net Zero Ready home is constructed with 2" of rigid exterior insulation blanketing the envelope to reduce thermal bridging and increase the air tightness of the building. The basements are completely encapsulated in rigid spray foam and only highly efficient triple pane windows are installed. Before the home has its interior finishes applied the building is put under positive pressure, while an aerosol sealant is dispersed throughout the building to fill any possible void in the building's envelope. This not only results in an airtightness exceeding that of a "passive house", it decreases the size of the solar array needed while increasing the buildings durability.
Key Net Zero Equipment, Products and Techniques Used In Terra View Homes
Inspiration
Fifteen years ago, the president of Terra View Homes, Dave Brix, was part of a government sponsored think tank assembled to solve the "how do we get to net zero?" problem. At the time, Brix remembers walking away thinking "we can't do it". As we turn to today, Brix thanks the improvements in technology and building science "technology has improved drastically!" for making this possible. The cost of PV panels has dropped to affordable levels, there are now better products to insulate walls, better performing windows and highly efficient equipment for heating and cooling, let alone the improvement to software capable of modelling the energy demands of homes. It has been through the drastic increase in innovative products that fifteen years later we are able to construct Net Zero energy homes in our cold Canadian climate.
The inspiration for creating a company dedicated to building "green" homes and communities can also be tied to the fact that by 2030 the government is going to require Net-Zero homes be constructed as code minimum. With that in mind, Terra View's philosophy for this innovation is that "the buyer is investing in a home that is ten years ahead of its time". Thinking about the future of the housing market is quite important and Brix describes how the "value of older homes are not going to hold up like the value of Terra View homes, because we are building ten years into the future". Since Terra View is ahead of its time, the inspiration to keep moving forward will allow the company to adapt to society's inevitably changing needs and goals. For instance, Brix discussed how "over the next five years we are going to see a drastic increase in the cost of electricity and gas, so if you have a home that is able to completely offset its consumption, the rising utility costs won't impact you at all!". To take away, the true inspiration for Terra View Homes innovation was not only to be as eco-friendly as possible but to also be as customer friendly as possible.
Overall impact
The Net-Zero energy home produces as much energy as it uses, meaning changes in utility costs will not affect homeowners in any way and it eliminates the accumulation of monthly charges. This is achieved by using clean and sustainable energy production through solar panels on the roof of the house. Therefore, the largest impact of this innovation is through the reduction of long-term monthly costs, saving the buyer from insurmountable monthly charges for the lasting life of their home.
The short-term benefit of the Net-Zero Ready homes is that it is actually more feasible for consumers to get a larger loan and spend the extra money on these homes rather than paying for the cheaper upfront, standard energy consuming home. In fact, this larger loan would be paid off sooner through the savings from utility costs that result from not racking up utility expenses and having increasing difficulty to balance payments of bills and loans. This is especially true because the cost of utilities is expected to rise in the future, making Net-Zero homes much more beneficial and worthwhile. The importance of affordable consumer products that are sustainable, renewable and environmentally friendly is often not stressed enough. This innovation by Terra View sets a new standard for other environmentally friendly businesses and home builders, with the hope that it will only continue to rise moving forward.
Business benefit
Terra View is the only home builder and developer that currently offers the innovative Net-Zero Ready homes to consumers in the Guelph area. This means that when potential customers are inquiring about building with Terra View there is an opportunity for their sales representatives to market the Net-Zero Ready homes. This includes explaining to the customer the long-term benefits that they will receive as the homeowner, particularly as these innovate homes are being built with the needs of future economic and environmental conditions in mind. Therefore, in dominating this local market, Terra-View is able to draw customers in to buying homes from them rather than a competitor.
With that in mind, it is important to acknowledge that consumers today are increasingly environmentally conscious. This innovation by Terra View will bring this consumer mentality into the housing sector by providing options for housing that appeal to these values. As a result, the innovation of Net-Zero Ready homes is ultimately expanding upon, and arguably improving, an existing market. Importantly, Terra View's current innovation will provide them with an advantage over their local competitors as they will have been pioneering their Net-Zero Ready homes thirty years before the government enforces its mandate. The organizational benefits arising from this innovation are therefore embedded in the demand that will inevitably rise in the near future.
Social and environmental benefit
The energy produced by the Net-Zero energy homes is created by solar panels, which is a sustainable, environmentally friendly path to energy production. This is a healthy alternative to consuming energy off the grid, which is most often produced by burning coal, nuclear plants and many other non-sustainable energy production processes that negatively affect the environment.
These homes also consume less water than most which results in lower demand on the municipal wastewater facilities and a lower infiltration of post treated water into the environment. Terra View strives to reduce products in their homes which contain volatile organic compounds (VOC's) thereby improving the indoor air quality and health of the occupants as well as those involved in their production. Products produced using VOC free materials results in lower environmental impact through reducing the use of chemicals. Another way that this innovation helps the environment is through reducing the amount of heat that is lost from these homes. This is achieved through a better thermal envelope and building materials that seal the home more effectively and protect it from heat loss. In turn, this decrease in heat loss leads to a cheaper, more efficient heating system that will also cost less than standard homes to operate. In conclusion the Net-Zero homes that Terra View is building will create a new standard for homebuilding everywhere, bringing a brighter and more sustainable future that is competitively cost effective for all consumers.
Interview
Dave Brix, President
Keep this story going! Share below!
Terra View Homes
Guelph, Ontario, CA
Business Website: http://www.terra-view.com/
Year Founded: 1991
Number of Employees: 11 to 50
Terra View Homes is a home builder located in Guelph, Ontario. The business focuses on developing custom built homes throughout Southwest Ontario, meaning that they value their customers input to craft and tailor their homes from start to finish. Terra View Homes are also dedicated to environmentally conscious building as they strive to incorporate sustainable and eco-friendly practices into every home they build.