Conscious Consumption Inspired by a Vegetarian Cafe
Cafe "Jagannath"
Overview
Jagannath became the first place in Moscow where the vegetarian way of life was presented in such a way that it became appealing for those who were skeptical about healthy food. Jagannath promotes such values as nonviolence, awareness and consciousness. In addition, success of this business is associated with the fact that its products are of high quality, affordable and tasty. These ingredients ensure its popularity.

Authors
Zarina Zieeva
Elena Kostereva
Alessandro Franco
Nurlan Shakirtkhanov
Ekaterina Polyantseva
Ilya Vanyaev
School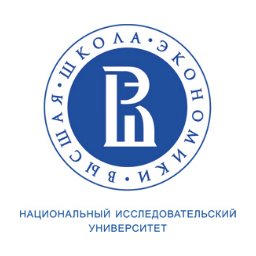 National Research University Higher School of Economics
Professor
Ekaterina Ivanova
Innovation
Jagannath became the first retail chain business dedicated to the topic of vegetarianism and healthy lifestyle in Russia. The business model of Jagannath is multi-faceted. This business format combines a restaurant, a shop (also an online shop) and a space for hosting events, such as concerts and workshops. They call themselves a "Healthy Nutrition and Communication Center". Moreover, they offer a wide range of products for vegetarians and vegans (food, recipe-books and magazines).
Jagannath promotes healthy nutrition. Its founders created a special place that can unite people interested in healthy nutrition and high quality healthy products. Rasa Neapolitanskaya, one of the founders of Jagannath, says: "More than 10,000 people a day pass through the entire restaurant chain, they are happy and satisfied. In our cafe people eat, communicate, because it is also a center of communication, "positive" communication. We are not only cafes. Absolutely different people come to us, both rich and poor, office workers, hipsters, celebrities, grandparents and children. We have a very patchy audience that choose us because of high quality, comfort and tasty food."
Inspiration
Jagannath was created by two friends whose lives changed after their trip to India. They started to think more about their nutrition habits and became vegetarians. While travelling around India they were inspired by the ideas of mindfulness. And after that they came up with an idea of a new business. They wanted to combine in one place the products that people need for a healthy diet and lifestyle. That is how the idea to create a Healthy Nutrition and Communication Center appeared. After some time their business has grown to become a chain of such centers.
Overall impact
Jagannath makes a difference in the world in three main ways.
Firstly, they offer a wide range of dishes at affordable prices in the atmosphere with appealing interiors and designs. Also they organize different events that attract more people. All of these people involved get to know more about good eating habits, discover new healthy foods and new recipes. Proper nutrition is the basis of a healthy lifestyle and Jagannath brings this idea closer to people.
Secondly, Jagannath applies various eco-technologies in its activities, such as the use of seasonal products, bamboo containers, paper straws, energy-saving light bulbs, and collecting batteries. This is a good example for other businesses, which can be inspired to adopt such practices.
Thirdly, Jagannath's format has proved to be popular and they often receive offers to open franchises in other cities. This proves that their business model is scalable and can be spread to other locations.
Business benefit
There are two main points to be mentioned here: external benefit and internal benefit.
The concept of delivering fast, yummy and affordable dishes has led to 1000 customers per day. Why did that happen? We suppose the answer is the following: "In our café you can meet wide range of people: from hipsters to celebrities." This means the differentiation strategy is successful and it helps to attract absolutely different people. That is why it is not only a vegetarian café but this is the place that can meet common expectations like excellent service, tasty food and reasonable prices. All these aspects are addressed by the Jagannath concept.
If we look deeper into how the vegetarian café works we could see that Jagannath cares about the effectiveness of resource usage. A good example proving this is that Jagannath's kitchens are designed with an aim to produce a minimum waste. If they need vegetables to cook some dish, they use it all. In other words, cooking several dishes from one product minimizes waste.
Social and environmental benefit
We have already dived deep into Jagannath. Now is time to step back and take a helicopter view. Imagine for a while the company as a human. Every human performs a number of roles. Jagannath has three of them: the influencer, the teacher and the guide.
The influencer. Jagannath is a real-life example of how by doing a good business a company can become a responsible business. Taking an action instead of just talking is the best way to make changes. Jagannath proves that being responsible and efficient at the same time is achievable.
The teacher. The company's eco-system has led customers to become its active members. First you come to taste new smoothies, then you hear a lecture hosted by the café. Lastly, you buy the shopper to reduce plastic waste. Jagannath makes the process of learning in a discrete way and driven by interest. This is the company that energizes!
The guide. It provides an opportunity to make the world a more sustainable place. This is the point of opportunities for other companies: followers of circular economy, producers of energy-saving equipment, responsible evangelists and so on.
We believe Jagannath's story deserves attention and is worth sharing. This is the story that made us pay more attention to our way of living, and maybe one day you will also find time to visit the cafe, the name of which you know!
Interview
Rasa Neopolitanskaya, Co-Founder
Keep this story going! Share below!
Cafe "Jagannath"
Moscow, RU
Business Website: https://www.jagannath.ru
Year Founded: 2000
Number of Employees: 201 to 500
Jagannath is a leading Russian vegetarian restaurant and retail business chain founded in 2000. It is a paradise for connoisseurs of vegetarian cuisine and for everyone who loves original, healthy and exotic dishes. The atmosphere of Jagganath cafes, stores and community areas is imbued with the spirit of the East. Nowadays Jagganath consists of seven cafes in Moscow, each of them also has a health food store. There is even one specialized retail store in the Krylatskoye district of Moscow. Also Jagannath has expanded its business throughout Russia to St. Petersburg, Tomsk, Veliky Novgorod, Novosibirsk and Sochi.