Connection Is for Everyone
Telstra
Overview
Telstra has made it a point to address everyone, which also includes those with disabilities. They have developed methods to accommodate their products, services, stores, and jobs for disabled individuals in an attempt to ensure the needs of all their customers and employees are met. In order to make sure that they can meet the needs of individuals with disabilities, Telstra has made a Disability Action Plan (DAP).
Therefore, this innovation reduces inequalities, provides employment for those with disabilities, and promotes innovation by attempting to create products and services that accommodate those with disabilities.
Author
Deidre Barnabas
School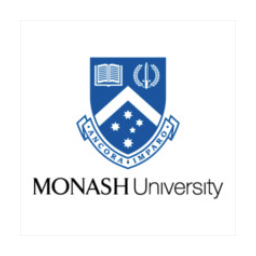 Monash University
Professor

Gitanjali Bedi
Innovation
The DAP was first established in 1996. There have been 6 DAPs in total, the most recent complete one being from 2013-2016. The plans were created after much research and consultation with disability organizations and individuals.
There are several major objectives that the DAP aims to achieve. One of these is to satisfy consumers who have disabilities. Telstra intends on doing this by developing products that are functional for these individuals. For example, they are currently developing closed caption commentary on the AFL application (which is supported by Telstra) for the hearing impaired. Also, Telstra accommodates disabled customers by making their services and information more accessible: "Our systems, our premises, and even our stores are made to make sure that we can accommodate disabled individuals." Some examples include allowing guide dogs in their stores for those who need them or introducing a Disability Inquiry Hotline.
Another major objective of the DAP is devoted to their employees. A significant part of Telstra's careers department is that "all roles are flexible, which means that… if you can do the role, you should be able to apply for the role and should be able to get that role." They do not discriminate in terms of whether or not someone has a disability. This is achieved by employing more individuals with disabilities, having services available to support them, and including them in the planning of a new workplace.
Inspiration
Telstra found that over 4 million Australians identify as having a disability, which is almost one-sixth of Australia's population. This is a major inspiration for the establishment of the consumer goals in the DAP since there is an opportunity to increase their customer base by meeting the needs of those with disabilities.
In terms of hiring more employees with disabilities and having systems to support them, increasing the diversity within the workplace is a key reason for this. "Diversity is important for an organization. If you have same types of people, you won't get a full understanding of what the world is." Therefore, by increasing the number of employees with disabilities, this increases the company's understanding of consumer needs and how a store should be set up to accommodate such consumers. Also, "having a diverse workforce will give [Telstra] innovation."
Overall impact
Results from the first five DAPs showed that 94% of the goals Telstra committed to achieving either were met or are ongoing. Another outcome of the DAP is that Telstra managed to employ more people with disabilities.
Also, their Net Profit Score (NPS) has increased. Years before they had products specifically tailored to people with disabilities, Telstra would get negative feedback from such consumers, stating that their needs were not being met. But now, after making a conscious effort to satisfy their needs, Telstra has been able to receive positive feedback. "When we accommodate the customer needs, we get positive feedback, not the negative feedback, so that way we can track how we are doing."
Business benefit
The DAP is evidence of Telstra's values, especially "Show You Care." Therefore, this benefits the reputation of the company as it exemplifies that they are true to their word. By introducing such an initiative that aligns with the values, missions, and passions of the company, they build trust among their stakeholders.
The DAP has allowed Telstra to monitor how well they can fulfill the needs of their customers with disabilities. Therefore, this broadens their customer base.
By introducing more employees with disabilities into the workplace, Telstra gains more insight into how to better their products, services, information, and stores. "As an employer, I have seen that by having a diverse workforce… it is like a melting pot of ideas. That's always a good thing for an organization."
Social and environmental benefit
One social benefit of the DAP is that Telstra has been able to accommodate the technological needs of their consumers. Through the initiatives within the DAP, the business is "not targeting 50% of the customers. [They] are trying to target 100% of the customers." They have been able to ensure that people with disabilities do not get left behind in the new age of staying connected through the use of technology.
One of the goals of the DAP is to support their community. They do this by devoting and contributing time and money to organizations that focus on Australians with disabilities, such as Able Australia.
Telstra has also been able to provide more jobs for those with disabilities. "It doesn't matter what disability you have, you have something to give. So, it's important for us to highlight that within our workforce." The company recognizes that every individual has something to offer and have also created jobs that are specifically tailored for those with disabilities, such as planning the setup of a store to accommodate individuals with disabilities. Not only does Telstra promote an inclusive workplace and employ individuals with disabilities, but they manage their supply chain and choose suppliers that also do the same.
Interview
Damitha Gunawardena, Sports Product Infrastructure Engineer
Keep this story going! Share below!
Telstra is the largest telecommunications and technology company in Australia. They are hugely passionate about connecting people everywhere, with their mission statement being "to create a brilliant connected future for everyone.