Connecting the world
Unboxed
Overview
Unboxed is a consulting firm in social innovation that implements innovative strategies to achieve objectives and increase the value of impact for society and the world. A certified B corporation that seeks to solve various ODS. This company was born from stories of search and encounter to connect ideas, actors, and concepts to create high impact and long term projects.
Authors
Samuel Alfaro
Amaury Alfaro
School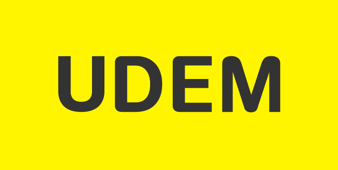 Universidad de Monterrey
Professor

Consuelo Garcia-de-la-torre
Innovation
Unboxed is a comprehensive company with a global vision, aware of the current circumstances which seek through key activities in client organizations to attack four objectives of the UN Sustainable Development Goals (SDGs): #4 Quality Education, #8 Decent Work and Economic Growth, #12 Responsible Consumption and Production and #17 Partnerships for the Goals.
Education is of vital importance to this company because they seek to create appropriate and personalized learning experiences for each user and client through workshops, conferences, certified courses, camps, and "team buildings." In addition to actively participating in the training of employees, they also participate in social innovation boot camps with young people from the Universidad de Monterrey, where in three days, groups of students seek to solve a real problem in the city of Monterrey through innovative methodologies and proposals focused on users that produce ideas for social enterprises.
Unboxed seeks, through participation and collaboration with Mexican companies, decent work that allows for the economic growth of organizations. Alma Ramirez mentioned that the most important thing for companies is to generate profit and reduce costs; however, in this attempt to obtain more and more income, sometimes they do not consider their employees' working conditions or do not care about how they achieve it. Therefore, the "regio montana" company seeks to help through the consulting services they offer, make the necessary changes in the organizational structure, processes, and concepts to continue to have an optimal economic performance while caring and taking care of their workers. To achieve this, Unboxed seeks to form strategic alliances that allow them to provide strategies and promote social impact in organizations.
Inspiration
Unboxed arose from the inspiration of being able to grow professionally thanks to a challenging job and, at the same time, generating a positive impact. This is because there are jobs where you are temporarily happy or generate a very low impact. In addition, the founders agreed that they were not completely happy in their jobs, so they decided to invent their own and thus, creating a company with a B Corp certificate. They focused on accelerating a movement in which they are convinced would work and thereby become promoters for society, achieving a positive impact to eradicate the indifference they believe is the root of many problems.
Overall impact
Unboxed is concerned about creating a positive impact on society. Therefore, it has four innovative lines of intervention or business: the first is to promote and support entrepreneurial ecosystems because entrepreneurs are the root of any company, and that is where it all begins. It is important that every entrepreneur and the business person starts with a comprehensive vision to generate a triple impact (social, economic, and environmental) and that their business model is designed from this ideology. Likewise, they seek to make entrepreneurship an inclusive means for all vulnerable groups where they are provided with decent and formal jobs and generate benefit for those who need it.
The second line of impact is the "design and implementation of impact strategies" in organizations from different sectors seeking to generate a positive long-term social impact and want to identify the impact they are currently generating and how their business model can be adapted to strategies with social impact.
The third line of impact is organizational transformation. Unboxed has recognized essential issues that companies regularly fail to take into account. For example, Alma mentioned that respect for human rights, recognizing people's dignity, "leadership not based on power and control," and interpersonal relationship skills are key concepts that must be prioritized. Unboxed helps the organization apply its values, mission, and vision in a real context.
The last line of impact focuses on the strategy aligned with ODS #4 because it focuses on generating learning experiences through different awareness programs that promote social innovation and corporate sustainability.
Business benefit
What stands out about this company is how they turn problems into opportunities to innovate in different areas and companies. In all the projects they handle, the starting point is to define the purpose for which it will be done, solve a problem, and observe a change. Through the design of innovation, they manage to create solutions to generate a positive impact in the long term. From their methodology, it is obvious that they seek to transform common consultancy into something where they are not offering a product or service like any other but a process to solve a problem or transform the organization. Unboxed not only guarantees a consultancy to obtain a certificate, but they are also committed to identifying the root of the problem and the right solution for the client organization.
Alma Ramirez mentions that Unboxed "does not offer packaged products and solutions" but rather attends to each of its clients' needs in detail and asks questions that allow them to discover their areas of opportunity. In addition, Unboxed supports entrepreneurial ecosystems where knowledge and innovative challenges are shared so that each new entrepreneur starts their business with a disruptive global vision. All this contributes to companies retaining their employees, creating more jobs, and continuing to grow economically due to their social impact strategies that also benefit the community.
Social and environmental benefit
A company of these characteristics and this magnitude generates visible and tangible benefits to society. Some examples of this are that Unboxed donates 5% of its annual sales to not for profit organizations. They donate 3% of their working hours to work with cases and initiatives with social and environmental impact. In addition, they have an advisory board to which they report and receive feedback to increase the company's impact. Also, they strive to comply with the policies of operation and management of the business to ensure transparency, ethics, legality, environmental care, and shared prosperity for stakeholders. They link the economic side with the social side since in their business model, the more projects they manage to carry out, the more positive impacts there will be in the different organizations they work with.

Interview
Alma Ramírez, Co-founder
Keep this story going! Share below!
Unboxed
Monterrey, Nuevo León, MX
Business Website: https://unboxed.mx/
Number of Employees: 11 to 50
Unboxed is a company created to generate social and economic impact through collaboration and consultation for enterprises searching for innovative strategies to make the world a better place.