Connecting Coffee with Community
Black Coffee Roasting Company
Overview
100% organic coffee is a surprisingly rare commodity in the coffee market. Black Coffee Roasting Company is committed to 100% organic coffee from start to finish. Committing to a fully organic product reduces impact throughout the supply chain. From benefiting coffee farmers by eliminating exposure to harsh chemicals, to protecting water sources by eliminating chemical runoff, to producing a cleaner product for both the environment and the consumer, organic coffee is better in every way compared to non-organic coffee. The measures and processes that Black Coffee Roasting Company takes in order to achieve their 100% organic product are incredibly innovative and effective. This innovation is the lifeblood of Black Coffee Roasting Company and sets them apart from other roasteries in both product quality, and environmental impact.
Authors
Oliver Gill
Noah Wall
Taylan Karaoguz
Emily Cleary
Aaron Tan
School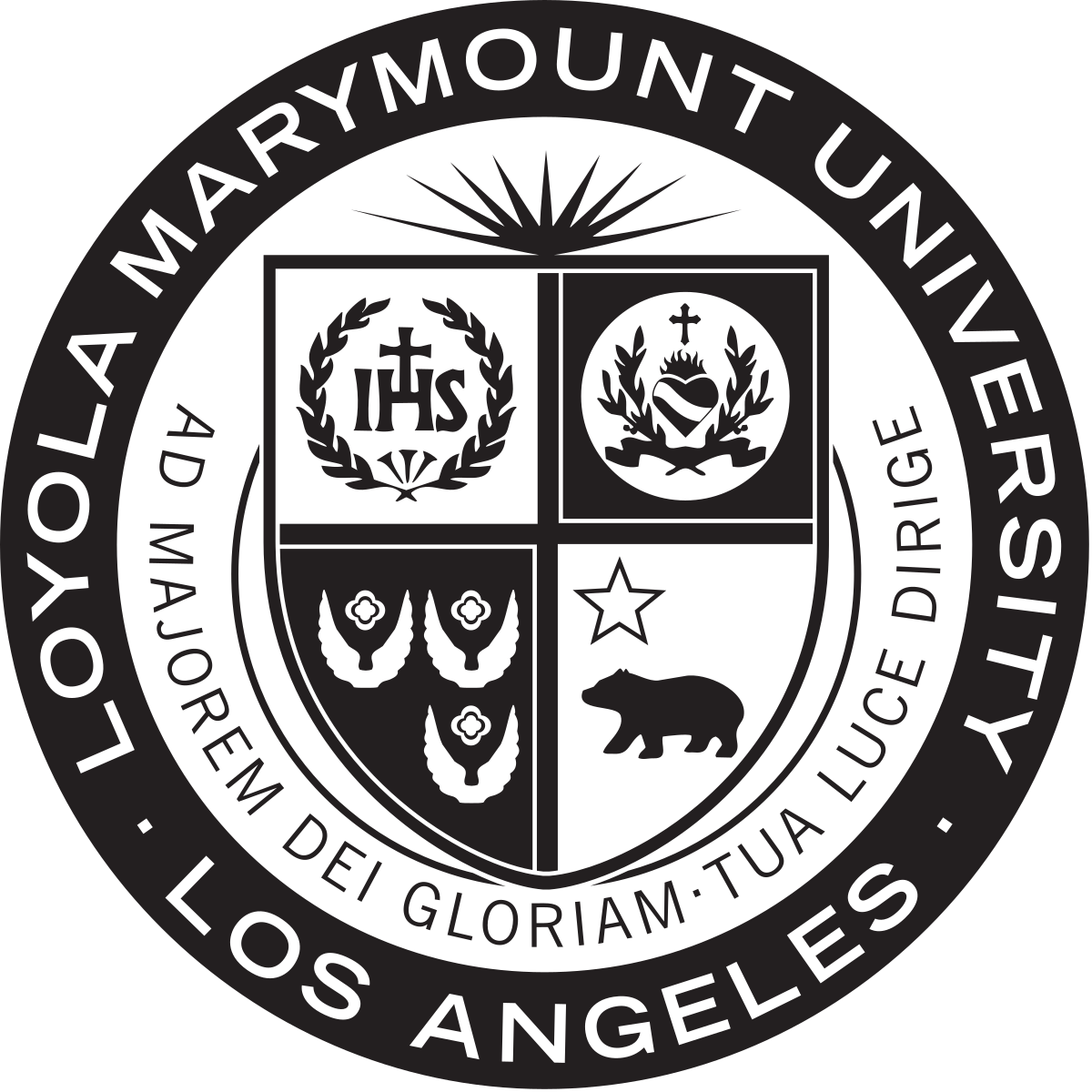 Loyola Marymount University
Professor
Jeff Thies
Innovation
Besides the overall freedom from chemicals and pesticides, Black Coffee Roasting Company also focuses on sourcing from small, farmer-owned farms, utilizes revolutionary Loring smart roast coffee roasting technology, and creates genuine relationships with their coffee sources. Sourcing from smaller farms ensures fair-trade working conditions and organic plants. Loring's smart roast technology features "up to 80% fuel-savings and reduction of greenhouse gases in every roast, compared to conventional roasters." Finally, Black Coffee Roasting Company's commitment to building strong relationships with the farms they source from ensures quality organic products, and let's the farmers have a say in the process. In building these relationships, Black Coffee Roasting Company has gained a better sense of where their beans come from and know for certain that they are organic.
Inspiration
Black Coffee Roasting Company's founders decided that the company's home-base - Missoula, Montana - deserved a high-quality spectrum of locally roasted coffee that derives inspiration from diverse environments across the world. On a strategic level, McQuilkin and Chapman saw an unfulfilled niche in the Missoula coffee market and thus, an opportunity to meet a consumer need that was otherwise going unaddressed. This niche, specifically, was offering an alternative to the status quo of dark-roasted coffee, whereas many burgeoning coffee communities were beginning to offer lighter roasts to their customer bases. McQuilkin and Chapman also wanted to start a company that reflected the values of the community in which it started, where its community can gather and celebrate local businesses and products. As McQuilkin explains: "Missoulians tend to really stick to their spots - spots where you want to take people who are visiting that really highlight the local identity. There wasn't really a roasting company that met that need in Missoula." Thus, Black Coffee Roasting Company was born with a charming inspiration: to reflect a love of good coffee and to create a "coffee drinking venue that people would identify with and be excited to be a part of." Additionally, as part of their mission, Black Coffee set out not only to positively affect their local community, but all stakeholders across their value chain. Black Coffee's founders made a point to ensure that the coffee they roast is sourced, produced, and roasted with the least environmental impact possible. Despite humble beginnings, Black Coffee has grown significantly in size and influence, where they now ship their products worldwide and have been featured in a number of publications that highlight Black Coffee's undying commitment to its stakeholders, from local to international and from people to planet.
Overall impact
Creating a positive impact in this world's sustainable development is determined by taking influential steps in many areas, such as reducing one's carbon footprint, utilizing organic products, and practicing efficient energy use. Black Coffee Roasting Company is committed to all of these actions, and more. The company is focused around producing and selling 100% organic coffee, in which the beans they use are imported from smaller farms, rather than large plantations. The company undertakes business with these farmers because they enjoy helping support the farms' growth and it is assured that their workers are paid fair wages. The founders of Black Coffee Roasting Company also visit the farms to form personal connections, generating positivity to whomever they source from. Using the Loring Roaster, compostable boxes and cups, and reusable coffee mugs when customers drink coffee in house, all contribute to reducing waste in their town. Making their delivery route as efficient as possible when fulfilling online orders reduces the company's carbon footprint. These actions are evident in effectively practicing "Responsible Consumption and Production," one of the 17 Goals of the United Nations Department of Economic and Social Affairs for Sustainable Development. Black Coffee Roasting Company has made a large impact on sustainability in their own town, and continues to influence people all over the nation with their online store. One of the cofounders, Matt McQuilkin, shared that 100% organic coffee has not found widespread popularity yet, but the more people that are aware of its great taste and positive environmental impact, more demand will be created. Once the demand rises for organic coffee, the sustainable impact on the environment will be great and the world will feel even better when sipping on their morning cup of joe. The business's impact on sustainability is one of their top priorities, and Black Coffee Roasting Company successfully executes many practices to ensure that this priority is their reality.
Business benefit
Black Coffee Roasting Company has a myriad of business benefits. From bean procurement to packaging, the coffee shop's high-quality organic and sustainable coffee reflects the sustainable community of Missoula. One of the main goals of Black Coffee Roasting company is to represent and positively influence the Missoula community, as well as to demonstrate to other coffee shops/roasters that being 100 percent organic and sustainable is achievable. Currently, organic coffee makes a small portion of all coffee roasters and it clearly has a large opportunity to grow in the future with climate change. Another benefit to Black Coffee Roasting Company's business is showing how people and organizations must look holistically at their actions to make conscious efforts to become more sustainable. By demonstrating ethical and sustainable actions throughout the supply chain through fair trade it has shown to others how sustainable coffee is possible.
Social and environmental benefit
Black Coffee Roasting Company possesses positive social and environmental impact, committing to the following UN Sustainable Development Goals — #3: Good Health and Well-Being, #6: Clean Water and Sanitation, #8: Decent Work and Economic Growth, #10: Reduced Inequalities, and #12: Responsible Consumption and Production. The company's goal is to create coffee that is healthy for people to drink — and they do that by making it organic. However, they also try to make the production process healthy for people. Since chemicals are usually a part of the production process of coffee that causes negative effects for people and the environment, the company was committed to eliminating those chemicals from their production process to prevent any negative effects from going out to the rest of the world. The company also believes in environmental sustainability, as it packages all of its coffee in recycled and biodegradable bags in order to prevent plastic consumption and usage. Additionally, the company incentivizes its customers to reuse their own bags and containers by offering discounts whenever their customers do so. Finally, the company makes sure that its coffee comes from all across the globe from different countries and different soils in order to promote more global partnership — they make sure that their coffee is ethically produced.
Interview
Matt McQuilkin, Founder
Keep this story going! Share below!
Black Coffee Roasting Company, founded in 2010, is headquartered in Missoula, Montana- a small city with a small town sense of community and social engagement. Founded by Matt McQuilkin and Jim Chapman- two long-time friends- Black Coffee Roasting Company is the brainchild of a simple idea: bringing quality, 100% organic coffee to a vibrant, locally-minded community. As part of its overall vision of bringing high-quality coffee to its community and beyond, Black Coffee's leadership has searched the globe to find the highest possible quality of beans from countries like Ethiopia, Colombia, Guatemala, and Mexico. Because of this emphasis on unique sourcing, Black Coffee's flavors vary widely depending on the terroir- environmental factors that ultimately affect the flavors of the beans themselves. Black Coffee Roasting Company makes it clear, in their mission statement, that it is a company which places emphasis on the areas of quality, sustainability, and ethical sourcing across its supply chain. These emphases on sustainability and ethics are evident across Black Coffee products, such as eco-friendly packaging, innovative roasting technology, and supply chain relationships which ensure the ethical treatment of those who grow and distribute the beans. Being a 100% organic roastery also contributes to Black Coffee's sustainability in that organic coffee is broadly better for quality, as well as the health of everyone along its value chain. Online, Black Coffee's customer base has grown significantly over the past decade, with the capability to ship beans across the country, including their newly introduced instant coffee product.