Composting our way out of Climate Change
Rust Belt Riders
Overview
Rust Belt Riders is a local composting company that collects food scraps from individuals, schools, and businesses then turns it into nutrient-rich soil. The soil is sold to anyone from farmers who grow plants for a living, to local community members who are just growing for fun.
Authors
Laila Michel
Alexis Bell
School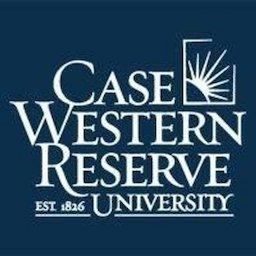 Case Western Reserve University - Weatherhead School of Management
Professors

Chris Laszlo

Gabriela Cuconato
Innovation
Rust Belt's clients envision the same future as them: a world without waste. The price they pay for this composting service is small one compared to the positive impact created by the act of diverting food waste from landfills. This sustainable business model provides necessary environmentally friendly infrastructure to Cleveland, a city whose other green resources--such as recycling--have started to fail in recent years.
Rust Belt Riders achieves four of the United Nation's Sustainable Development Goals. They address Goal 8, promoting "full and productive employment and decent working conditions for all," by employing locals who receive fair wages, company equity, and a mindful work environment. They achieve Goals 9 and 12, which are "promoting inclusive and sustainable industrialization that fosters innovation" and "ensuring sustainable production and consumption patterns." They do this through their innovative business model that closes the gap between businesses, consumers, and farmers by focusing on sustainability. Finally, they accomplish Goal 13, taking "urgent action to combat climate change and its impacts," by lessening toxic food waste through composting.
Inspiration
Founders Daniel Brown and Michael Robinson received college degrees in community organizing and community development, but the height of the Cleveland foreclosure crisis introduced Brown to the world of community gardening. With all of the foreclosures came new vacant lots and open spaces, perfect for gardens and urban farming. Planting on those toxic, damaged lots rendered difficult with the poor soil quality. While working through these complications in his own community garden on East 40th St. and St. Clair, Brown was working at a farm-to-table restaurant. He noticed all of the food waste the restaurant generated and realized that the scraps could improve the quality of his struggling garden's soil tremendously. He asked the owner, "What do you do with all the food waste?" When the owner answered that they simply threw it away, Brown decided to take matters into his own hands.
With the help of Robinson, the two raised $1,500 for a bike and an attachable trailer, then rode around the city picking up food scraps from other restaurants for a small fee. Through their endeavors, they learned a lot about making compost. Their business expanded by word-of-mouth and they received prize money from competitions for start-up companies. The money allowed them to recruit more great minds who specialized in chemistry, marketing, and other fields that helped them expand their soil products into the profitable, nutrient-rich line they sell today. Now, they have a team of 25 employees who all share Brown and Robinson's values for a safe work environment where you can be your best self.
On what inspired them to truly build on this business plan, Dan says, "There is a lot of food waste in the world and there aren't a ton of convenient ways to dispose of it responsibly. We could provide a service a lot like a landfill or recycling company does, but for food, and keep all the material here locally so we could grow more food. It makes this local movement more sustainable not just environmentally but from a momentum standpoint, because it's less reliant on outside forces."
Overall impact
Rust Belt Riders provides a food waste management system that turns food scraps into soil. If food is not composted it is disposed of in two major ways: in the garbage can or down the garbage disposal in the sink. When food gets thrown away, it gets dumped in a landfill. There, the food scraps are buried so deep that they do not receive any oxygen. This produces methane emissions. Methane, one of the most powerful greenhouse gasses, is a major player in climate change and global warming.
We asked Daniel what he thought the overall impact of Rust Belt Rider has been. "We can't see it, but I think we can feel it," said Daniel. The impact of the Cleveland born composting company is not something that is quantifiable right now but something the local community can feel. For example, to Daniel this means composting has become more mainstream. Some of the local children are growing up with compost bins in their home, they are being taught that food scraps are to be composted.
Business benefit
Rust Belt Riders works with many companies including Case Western Reserve University, The Cleveland Clinic, University Hospital, and many more. According to Daniel, the services of Rust Belt Rider's help large businesses achieve their sustainability goals. "We now work with around 250 businesses and have around 2,600 residential members that use our services as well. We first just worked with businesses [and had] over 20 drop off locations. Then we started the home pickup service because during COVID people didn't want to leave their homes," said Daniel.
As a business, Rust Belt Rider's is committed to slowing climate change by making healthy soils out of food scraps. By selling the soil, Tilth Soil, RBR is able to make a profit that allows their staff to make living wages and receive health care.
Social and environmental benefit
As Daniel mentioned, Rust Belt Riders currently (as of March 2022) serves about 2,600 residents and 250 businesses. This was an increase from less than 100 households in 2020. It is thought that the pandemic sparked people's interest in composting since there was more cooking and eating happening in the home. Rust Belt Riders was the only true diversion of waste and climate change combating practice for Clevelanders. During the pandemic, Cuyahoga County stopped recycling, and even now, recycling in Cleveland is opt-in only. According to Daniel, the environmental benefits of composting outweigh the environmental benefits of recycling. "We are not going to recycle our way out of climate change, but I do think we can compost our way out of climate change," he said confidently.
All Rust Belt Riders customers are people who are investing in infrastructure that is crucial to combating climate change. Until the city of Cleveland puts up investment to build this infrasture, the community members need to continue doing it themselves. Even though the "staff" is only 25 people, all of the clients are also contributing to the important work by funding the company's composting initiative.
Interview
Daniel Brown, Co-Founder
Keep this story going! Share below!
Rust Belt Riders is a Cleveland-based company that collects food waste from businesses and individuals, composts it so that it becomes soil, then sells that soil to urban farmers and community gardens. Their goal is to create a world without waste. They charge for the service of picking up food scraps and reduce harmful methane emissions in the process. Their sustainable business model of turning wasted food into rich soil that then grows more food fights climate change, food insecurity, and environmentally harmful waste management.