Composting for Cleveland
Rust Belt Riders
Overview
Rust Belt Riders, founded by Dan Brown and Michael Robinson, is an environmentally conscious waste removal service in Northeast Ohio. Their services are offered to restaurants, businesses, schools, and other institutions to turn organic waste into value added products. With nearly 40% of food grown in the United States of America ending up in landfills, conventional waste management practices have irresponsibly added to the anaerobic decomposition of food waste causing increased levels of methane, a dangerous greenhouse gas, released into the atmosphere. Rust Belt Riders' mission is to divert pre-consumer food waste from ending up in landfills through pick-up at customer sites followed by responsible composting practices.
Author
Brian Tighe
School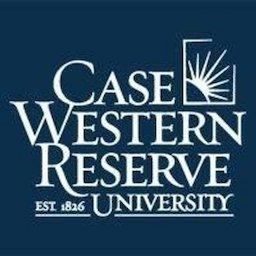 Case Western Reserve University - Weatherhead School of Management
Professor

Chris Laszlo
Innovation
The business model set forth by Rust Belt Riders is an innovation in itself. Rust Belt Riders are offering their customers an alternative to traditional landfills and ultimately turning what could be complete waste into value added products. Though their services cost more than traditional waste management services, the peace of mind knowing their waste is being responsibly handled is why customers seek and continue to use Rust Belt Riders. Rust Belt Riders charges about $50/ton for their services.
Rust Belt Riders started off by riding bicycles with customized trailers to pick up customers' food scraps. The riders would then drop off the food scraps to community gardens where the composting process would begin. Composting allows for the decomposition of food matters in an aerobic environment meaning the dangerous greenhouse gas, methane, is not produced and nutrients are returned to the soil. By comparison, traditional waste management practices send food waste to landfills were the anaerobic decomposition causes large amounts of methane gas being released into the atmosphere. As described by Brown, "traditional waste management practices are inherently unsustainable." Environmentally conscious customers are thus attracted to using the services of Rust Belt Riders which gives the company a competitive advantage over traditional waste management services.
As word spread about their services, more and more customers began utilizing Rust Belt Riders' innovative business. These customers no longer wanted to be a part of the problem in causing climate change, they wanted to be a part of the solution and a model to other businesses. "We give customers the peace of mind knowing their food waste is being handled responsibly," Brown said. As a result, business began to take off and Rust Belt Riders had to ditch the bikes and upgrade to trucks and cargo vans to keep up with customer demand. Over time more partnerships were formed with community gardens where Rust Belt Riders could drop off compost and return nutrients to the soil for farmers to produce healthier foods. This innovation ultimately allowed Rust Belt Riders to close the loop between farmers, businesses, and consumers.
Inspiration
Dan and co-founder, Michael Robinson, met in Chicago while both were in undergraduate studies. Through experiences working in the food and restaurant industries, they realized firsthand the alarming amount of food waste in the industry. While working at an urban community garden with poor soil conditions they realized the food waste scraps could be used as compost and return nutrients back into the soil. Rust Belt Riders started off by using bicycles and customized trailers to pick up pre-consumer food scraps from local companies and transporting them back to community gardens for composting. As demand for their services increased the company added trucks and cargo vans to increase capacity.
Overall impact
The overall impact Rust Belt Riders has on the environment can be measured in the tons of food scraps collected and the amount of compost created. To date, Rust Belt Riders has collected nearly a million pounds of food waste scraps in Northeast Ohio alone, resulting in almost half a million pounds of compost. As business continues to grow, Rust Belt Riders diverts over 10,000 pounds of food scraps per week to community gardens resulting in nutrients being added back to the soil. The impact that cannot be measured is the amount of methane gas that is not being released into the atmosphere because of the efforts of Rest Belt Riders. This is not only the amount that Rust Belt Riders diverts themselves, but the amount that is diverted through the network of fellow composters they have inspired and educated along the way.
Business benefit
Rust Belt Riders has seen an increase in business as the trend towards food preparation and local agriculture continues to grow. More companies have begun to see the important effects that composting and healthy soil have on local agriculture. The better the soil, the better the produce, which is why they are willing to invest in the services that Rust Belt Riders provides. Because of this, Rust Belt Riders does not compete directly with traditional waste management services and has begun to carve out their own profitable niche. This has allowed Rust Belt Riders to enjoy a 5x annual growth rate and service over 45 customers on a weekly basis. Such companies interested in their services include restaurants, schools, cafeterias, and kitchens across Northeast Ohio.
Rust Belt Riders has begun investigating the sale of by-products from their composting efforts. More to come later this year...
Social and environmental benefit
Rust Belt Riders closes the loop between local agriculture and businesses, allowing food waste products to return to the soil they started from. The nutrients provided allow for the sustainability of community gardens to provide local restaurants with the foods they need. On top of it, food waste products collected are kept out of landfills where they would emit terrible greenhouse gases like methane. Within the community, Rust Belt Riders has taken on the role as an educator in responsible composting practices. Rust Belt Riders has provided programs for neighborhoods to help residents and businesses better manage food waste at home, work, and in their communities.
Rust Belt Riders directly addresses UN Global Goal 11, in particular 11.6 which states, "By 2030, reduce the adverse per capita environmental impact of cities, including by paying special attention to air quality and municipal and other waste management." As more than half the world's population lives in cities, it is increasingly important to implement responsible waste management practices into our communities. Rust Belt Riders has a proven model to help achieve this goal. In fact, a 2007 study by the Environmental Protection Agency estimates that Americans could keep 140 pounds of waste per person per year out of the landfill by composting. Rust Belt Riders' mission is to educate communities on responsible composting practices.
Interview
Dan Brown, Co-Owner
Keep this story going! Share below!
Rust Belt Riders is an organic waste removal service provider. They collect pre-consumer food waste scraps from businesses, schools, and institutions and distribute them to community gardens and compost piles.