Committed to the Environment and Society
Brand Solutions
Overview
Brand solutions is a company that grows economically with a sustainable business model focused on offering a positive impact on the environment.
Helps people out of poverty, creating equality; since women with family heads with disabilities are given employment opportunities.
Authors
Oscar Ramos
Iván Domínguez
School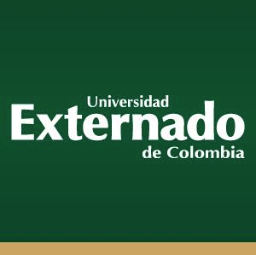 Universidad Externado de Colombia
Professor
Gustavo A Yepes López
Innovation
Brand Solutions innovation is the business model that is based on the production of eco-friendly items (green bags, reusable bags, eco-friendly stationery and advertisement) thus reducing plastic waste. Additionally, they generate a social impact, by hiring people in a vulnerable situation (single mothers and caregivers), "being leaders and pioneers in Colombia in the promotion of ecological products", this was a novel idea for the country in 2008.
Inspiration
Brands Solutions is a company that was born 11 years ago, it works with three specific problems to which they wanted to give a solution; the first, the irrational use of plastic bags in the country. "Eleven years in Colombia there was no awareness of what was an ecological bag or what was a reusable material, it was through ecological products such as bags in biodegradable material or reusable bags that we promoted our first ecological line to which we gave the greatest strength, today is our strongest line of business".
The second, the deforestation that is generated in the forests was observed and based on this problem we wanted to provide a solution, so we took out our second line of ecological stationery with recycled materials or post-consumption materials.
The third line emerged because companies that develop advertising events in Colombia usually bring plastic products from China and give these materials a very short use, so the green promotions were born.
Everything was integrated into a business model that would bring relief to communities in a vulnerable situation, where single mothers and caregivers of family members with disabilities, could not have access to a job because of the priority of giving attention to their families. From this problematic the idea of creating satellites in these communities was born, where these people could work from their homes and could at the same time serve their families.
Overall impact
In Colombia a person spends at least six plastic bags a week; i.e. 24 a month and 288 a year. Similarly, if a person lives up to 77 years, they would spend 22,176 bags, which in turn reach the landfills taking approximately 400 years to decompose, leading to the oceans; on the other hand, this plastic, also usually reaches the streets, sewers, causing blockages and floods. "In 2050 there will be more plastic than fish in the oceans".
Likewise identifying the pollution (accumulation of garbage) generated by advertising promotions that are on the market and that are discarded in a short time given the low quality and usefulness of them, we have developed a line of ecological promotional products that help companies position their commitment to the environment.
Finally, looking at serious problem of deforestation in the country, we have a line of ecological stationery made with Post-Consumer recycled paper.
One of the main problems, which is the focus of different foundations and groups that are part of the change, is the concern that there is about the plastic waste that will end up in the oceans, and how this affects the ecosystems and the fauna that inhabits them; According to the same report, 8 million tons of garbage reach the seas every year. 60% of these wastes are plastic, such as: bags, bottles, glasses, among others. For several decades, solutions and alternatives have been sought to mitigate the negative impact that has polluted our planet, such as the use of green bags or other alternative packaging.
Ecological, legislative, economic factors influence and justify the creation of a responsible and conscious culture, in environmental terms. And that is something that has taken relevance in the country.
However, this not only depends on plastics companies or the government, but should generally be implemented by companies as part of their Corporate Social Responsibility, or as part of their philosophy and how they want to contribute to the environment. From Brand Solutions, one of our motivations for creating eco-friendly bags as an alternative to mass consumption is to reduce the irrational use of plastic bags, and thus make a significant change that can make an impact on our lifestyle and our environment. We believe that this is a practice that deserves to be shared with those around us, because in this way it is easier to raise awareness of more and more people to make a change, which as small as it may be, is significant, but it starts at home, it is time to think about the future of the next generations.
Business benefit
As pioneers in ecological articles "in Colombia it was not easy for them to promote responsible consumption", but thanks to the constant promotion, a clear and responsible objective with the environment, they have been achieving positioning their products in big department stores and major companies in the country, gradually, they have been getting the project of marketing ecological products allowing the company to be sustainable and consolidating in more than a decade as a leading company in the Colombian market.
In 2018 Brand Solutions, begins supplying biodegradable bags to the Carrefour group, obtaining approximately a revenue of 900 million COP in that year; Nowadays, with the implementation of marketing strategies in digital media, they have managed to impose themselves on the market with approximately 600 clients throughout the country, generating revenues of COP 2300 million for the year 2019. Its main customers in the country are: Home Center, Home Sentry, Jumbo, Ecopetrol, Makro among others. Brand Solutions vision is to expand its trading model to Latin America. It should be noted, for Brand Solutions to be sustainable, it is imperatively bound to be a solution in the environmental problems of the planet.
Social and environmental benefit
Did you know that every second 200 kilos of garbage end up in the oceans? This is one of the statistics that Greenpeace shares in its press dossier for 2017. There are really hopeless figures about how plastic waste ends up in natural water sources, forests and other places where man has left their mark.
Brand Solutions has reduced the use of 133,292 million plastic bags, has manufactured 2,787,619 ecological bags and has manufactured 8,717 products in reusable and recycled material. Preventing them from going to the landfills of the city of Bogotá.
Nowadays they have been able to give work to more than 60 satellites in Colombia, helping people who could not have access to a job because of their status as caregivers or as single mothers. Brand Solutions generated the opportunity for these people to work from home without neglecting the care of their families, also managing to get out of poverty.
Brand Solutions, gives these people the opportunity to work from home and improve their quality of life, generating equity with decent work.
In 2008 they started with 8 satellites, currently they have 60 satellites and the challenge for 2021 is to have 100 satellites
Equity is generated with decent, responsible work with the planet, and they're agents promoting change, guardians of biodiversity.
Interview
Alejandro Gómez, Interview about Brand Solutions
Keep this story going! Share below!
Brand Solutions is one of the first B companies in Colombia. It is a company born from the need to contribute to the purpose of stopping use plastic bags for single use, through the innovation of a new sustainable business model and with a tendency to economic growth. It focuses on environmental issues, specifically on the damage done to the planet by the use of plastic bags. Additionally, it has a social sense, because it hires people in poverty, householder mothers who have a person with a disability, giving them the opportunity to work from home." Persist, insist, resist and never give up ".