Come Play the Parks!
Victoria Park East Golf Club
Overview
One fantastic innovation that Victoria Park has created, is what they call the 'food recycling program'. The main idea is to take all of the organic waste that would normally be thrown away into the garbage and place it into a composting bin. The waste is then decomposed and used for soil conditioner on the course! We as the CSR consulting team, would say this is closely related to the 6th, 12th and 15th SDG's. Not only does it reduce their carbon footprint (combating climate change), but it also aids in sustaining the beauty of nature!
Author
Luke DeCorso
School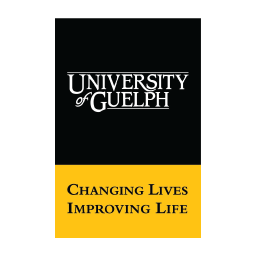 University of Guelph
Professor

Ruben Burga
Innovation
The golf course hosts many corporate tournaments, weddings, group parties and other celebrations throughout the calendar year. Mostly all of these events are provided with a deluxe meal from their city-renowned chefs. Unfortunately, as we saw in recent polls on food use, about 40% of consumable food produced in North America is thrown away as waste. Especially when preparing meals for hundreds of people, not all of it is eaten.
As we were told by John DeCorso (General Manager), the amazing innovation that Victoria Park East embraced, was their 'food recycling program'. In essence, the course uses all of this organic waste that would normally be put into the trash and fills it into a composting bin. Once the material decomposes, it is then used as a soil conditioner for the gardens (as well as any other area that requires fertilization). The conditioner is made with 100% recycled ingredients, which is turning nothing into something! Through these practices, the course has become a better business and has made the community a better place.
Inspiration
Management at Victoria Park East seems to truly care about the general well-being of the environment. Since golf is a game that is played out in nature, it is important to them to protect the beauty of this wonderful place. As John explained in our interview, the idea came from one of the chefs. He became uneasy with how much food waste was being produced and wanted to take immediate action. The outcome was the incredible creation of the program, which has reduced waste to an all-time low.
It is hard to imagine what it is like running a golf course, but I could imagine it is no easy task. Management has vast amounts of factors that play into the smooth operation of the facility. It is these types of innovations that set them apart from the rest of the pack and allow for control. Victoria Park has inspired us and many others in the area! 'A good percentage of the food waste that would most likely be taken to a landfill and put in a bin is now staying here on our property' (John DeCorso). This quote by the general manager really says a lot about how the course has been inspired to become a leader in environmental preservation.
Overall impact
The 'food recycling program' innovation has made many positive impacts on the surrounding community. We were delighted to hear from John DeCorso that the amount of waste that Victoria Park produced prior to this innovation, has been cut in half! There is no question that the impact has positively affected the golf course's stakeholders, primarily the environment. The short-term effects have been cost savings in turf fertilizers as well as waste removal expenses.
After inaugurating this innovation and uncovering all the success associated with it, sparked even more great ideas for the course. The positive impact of the food recycling program led Victoria Park to begin their very own apiary. As the bee population inches fewer, so does the beauty of many gardens and green areas out on the course. This amazing idea has led to more plentiful resources for the bees to pollinate, and a safe environment for them to live in! The long-term effects of the innovation would be the stronger financial and ethical success of the company for years to come.
Business benefit
So far, we have discussed how the innovations mentioned prior have benefitted externally, now we would like to mention how they have positively impacted the internal company. Victoria Park has seen an increase in profits as they are now reducing their spending on fertilization products. Employees are remarkably satisfied since no one is a fan of wasting food. Although there is a little bit more work involved separating garbage, John mentioned that there have been only positive reactions from the staff!
In terms of new products that have come from Victoria Park's newly succeeded innovation, there is a fantastic one that comes to mind. Since the inception of the apiary, the bees have been hard at work producing honey. Management believes that in the 2020 season they will harvest roughly 150 jars of organic honey! This product is going to be both sold in house and used as prizes for member events. This is a prime example of the amazing achievements that can be made by thinking about the environment first and strategically utilizing resources.
Social and environmental benefit
We think it is fairly clear how the innovations that Victoria Park East adopted have benefitted society and the environment. We'd first like to mention how the environment has been impacted. Food waste occurs in our everyday lives. As students of the University of Guelph, it is our job to educate ourselves on the dangers of food waste and what is necessary to prevent it. In terms of Victoria Park, they have done something wonderful for the environment. Through their food recycling program, they have found a way to turn garbage into a useful product. This takes away from the masses of landfill sites, which in turn leads to CO2 emissions and global warming!
Society, on the other hand, has seen exactly how much of a difference a little extra work can make. Word spreads pretty fast through Guelph, especially when there is something as unique as this food recycling program. I'm sure that this leadership the golf course has shown will rub off onto more SME's in the area, and perhaps even further away. All it takes in one great idea to change society forever!
Interview
John DeCorso, General Manager
Keep this story going! Share below!
Victoria Park East Golf Club
Guelph, Ontario, CA
Business Website: http://victoriaparkgolf.com
Year Founded: 1976
Number of Employees: 11 to 50
Victoria Park East Golf Club is a championship length golf course catering to players who enjoy a parkland-style, well maintained and scenic course! Located in the Golden Triangle region, they serve the community by welcoming golfers of all ages and skill levels. Whether it be a casual round with friends, or a company run tournament, Victoria Park has what every golfer is looking for!