Combatting Food Insecurity: Panera's Day-End-Dough-Nation's Contribution to the Community
Panera Bread
Overview
Panera's "Day-End Dough-Nation" program which was started in 2017 is an important innovation that seeks to collect and package the leftover pastries and other goods from each work day and donate them to local non-profit organizations.
Authors
Jocelyn Shi
James Yoo
Maxwell Shen
Sean Pierson
David Kim
Alyssa Caba
School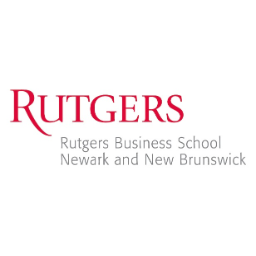 Rutgers Business School
Professor
Carmen L Bonilla
Innovation
The program is a service innovation that connects participating Panera locations with their community. Panera locations are not required to partake in the program, but those that do are making direct strides towards fighting poverty and hunger in their communities.
Panera is committed to selling freshly baked goods and only allow items to sit just a single day on their store shelves. So at the end of each day, participating locations pack up left-over bread and pastries to donate to local organizations in the community. The organizations could be any non-profits including local food pantries, soup kitchens, homeless shelters, senior centers, and so on.
The Panera Bread location we interviewed is the one located in New Brunswick, New Jersey and it donates its leftover goods just down the street to the Second Reformed Church. On various nights throughout the week, a representative from the church picks up the packaged goods to bring to the Church. Posters on the window indicate the location's participation.
This program links to the UN Sustainable Development Goals, specifically Goal #2 (Zero Hunger). By donating the food that would have been thrown out, this branch of Panera donates the food to feed those that are hungry. The location receives no extra monetary compensation or funding for its participation.
Inspiration
Panera's inspiration stemmed from the company's mission to provide fresh food everyday. With the Day-End Dough-Nation program, Panera wastes nothing by donating all their leftover food to charity.
The innovation is meant to help people who are in need. With the Day-End Dough-Nation, Panera is also able to give back to the community.
Overall impact
The program has a positive impact on the surrounding community. Not only is it directly connecting the franchise to the local community, but it is doing so in a way that betters the lives of its citizens. Since these food donations are for those in the surrounding New Brunswick area, it helps to reduce hunger in the community which is aligned with the UN Global Goal of Zero Hunger. This innovation provides environmental benefits as well, since it is reducing their waste by donating the leftovers rather than throwing it out. Doing so, proves that Panera is practicing effective means of responsible consumption, another sustainable goal.
Business benefit
The direct business benefit that Panera receives from this program is that it gives Panera a positive public image. In the long term, this program fosters beneficial relations between business and community service organizations, providing a stable base for future philanthropy programs. The members of the organization also are given a sense of drive to do good in the community, since they are the ones who are giving the food to the soup kitchens.
Social and environmental benefit
The purpose of this innovation is "to make donation a norm" in the community. Some quantitative data that illustrates this purpose is the $7,000 donation in food to the Hope of the Valley Rescue Mission, and the $25,000 value donation in food to Hoag Hospital Foundation.
In a 2013 article written by Devin Thorpe, he says "Last year, Panera Bread bakery-cafes nationally donated a retail value of approximately $100 million worth of unsold bread and baked goods through its Day-End Dough-Nation™ program to help neighbors in need." This statistic is staggering and is really eye opening when thinking about that quantity of food that did not go to the landfills.

Interviews
Matthew Roseman, Manager
Lara Jane, Employee
Keep this story going! Share below!
Panera Bread is an American food service chain with over 2,000 locations. Panera Bread's mission is to provide fresh food for its customers and to "be a leader in the fast-casual dining and quick service industry by putting an emphasis on employee development and providing our community with healthy food choices while maximizing profits for their shareholders."