Coffee With More Than Just a Great Taste in Mind
Stumptown Coffee Roasters
Overview
Stumptown Coffee is a great role model for both new and old businesses worldwide. Their direct trade model allows them to connect everyone in their industry. The company's focus is to have economic stability with everyone they do business with. This focus allows both parties to reach their full potential and benefit each other while creating a lasting flavorful high-quality coffee for their customers.

Authors
Imaya Karunanayake
Alexandra Diodato
Olivia Russell
Carmen Tam
School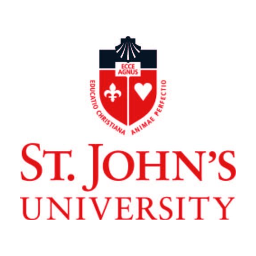 St. John's University
Professor

Charles Wankel
Innovation
For over a decade, Stumptown Coffee Roasters came up with a more enhanced and developed method for its supply chain sector. They referred to this model as "direct trade". They can connect, visit, and engage with both small and large coffee production cooperatives from all across the world through this new strategy of the supply chain. Katy Keisling, the Green Coffee Sourcing Manager at Stumptown Coffee Roasters, shared an example of one of her most impactful experiences. She stated that for the last five years, Stumptown Coffee has been purchasing coffee from a group in Colombia and about 10 years back they formalized this business relationship, setting up a multi-year contract. This meant that instead of renegotiating the business every single year, they would coordinate and work with the producers to identify factors and qualities that benefited both parties within a three-year period. Part of this contract included annual visits to discuss challenges and opportunities in further detail. Statistically, it is proven that coffee prices tend to fluctuate and can be very volatile, one of Stumptown Coffee's main goals which they have accomplished was to provide producers some stability while maintaining a good consistency on their end in the supply chain as well. Katy stated, "To me, this really embodied supply chain transparency". This way, the company is tackling both SDG 8 and 12 by promoting decent work and economic growth, as well as responsible production.

Inspiration
In 1999, Stumptown Coffee started as a small retail cafe in a neighborhood in Portland. Stumptown Coffee is considered "among the first of the third-wave" of the specialty coffee roasting companies. When the company was founded, it marked a moment in the market when consumers started to become interested in the quality and hospitality experience. Consumers also became interested in where the product they were consuming was coming from. Katy stated, "Stumptown Coffee has always focused on creating a high-quality product with an elevated hospitality experience." The founder wanted to create a new way for consumers to engage with coffee and see it roasted as a way to create a natural conversation about coffee and where it came from.

The transparent sourcing model was core to the founder of Stumptown Coffee. He wanted to implement the system of fair price, which guarantees a minimum price for producers to direct trade. Direct trade was able to elevate the impact of a fair price. Direct trade broke the standard that high prices equal high quality.
Overall impact
The innovation behind Stumptown Coffee is truly remarkable to see and understand how they strive for the best quality to have a positive impact on the world we live in. They pay a fair wage to coffee tree farmers around the world to show their work doesn't go unnoticed, in return we have great quality coffee. Stumptown Coffee practices direct trade, it's a form of sourcing practiced by certain coffee roasters who build direct relationships with the farmers and processors who sell their products. Katy Keisling, the Green Coffee Sourcing Manager at Stumptown Coffee, shared some examples of how they practice direct trade, she told us that Stumptown Coffee has been establishing long term business relationships for over three years with over 90% of the people they've been buying coffee from. Keisling also informed us that over a quarter of the suppliers they purchase from Stumptown Coffee has maintained a consistent relationship with them for over ten years.
Yes, fair-trade coffee and direct trade are usually more expensive and other corporations wouldn't practice this method. For Stumptown Coffee to operate their business in this manner, they have to provide a very high-quality product from the companies they buy from while it also provides the means for them to continue buying coffee. Stumptown Coffee is also a B Corporation, this is when a business has to meet the highest standards of verified social and environmental performance, public transparency, and legal accountability to balance profit and purpose. They operate as a B Corporation by having robust resources for their employees to take part in various volunteering experiences, trying to reduce waste and water use as a company, and are working towards carbon neutrality by 2030.
The impact Stumptown Coffee has had by continuing to operate their business in such a pure manner to have the best interest of everyone involved is unmatchable. They also offer employees the opportunity to take part in a sourcing trip that allows employees to travel to the farming locations they do business with around the world. By participating in this experience you can get a first-hand look at what a day in the life of the coffee tree farmers is and see their culture and how positive the impact of direct trade is on everyone involved. The farmers get fairly paid and treated for their work, and we the consumer receive the best quality coffee. Since 2019, Stumptown Coffee has coffee tree farmers on four continents, in places such as; Ethiopia, Colombia, Costa Rica, Ecuador, Guatemala, Honduras, Indonesia, Nicaragua, Peru, and Rwanda.
Business benefit
Part of Stumptown's innovation is its involvement with "direct trade" and "fair trade." Both of these business aspects are important for brand loyalty. Working directly with coffee production companies allows Stumptown to get an inside view of the struggles, needs, and strengths of these companies. Katy also spoke about how certain coffee producers are in a long contract with Stumptown, which promotes brand loyalty. Companies who are willing to sign long term contracts with Stumptown have seen the work that Stumptown does and are confident in the benefit that would be applied to their individual company.

The way they run their business is extremely beneficial for gaining new clients and customers. Other roasting companies can see the work that Stumptown is doing and the brand loyalty they have and know that the employees are very knowledgeable about their coffee. These companies can see how long other contracts are with Stumptown and ask the other roasters under Stumptown about their experiences. Because Stumptown takes a "direct trade" approach, the roasters have a sense of security. Once in contract, regardless of other circumstances, the roasters have plans set in place for each year with Stumptown. Roasting companies don't have to worry about sudden changes that could negatively influence their business because they are in a contract. It allows roasting companies to flourish because they can focus on modifying aspects of their businesses to better their growth, without worrying about other aspects that are being taken care of by Stumptown.
Social and environmental benefit
Socially, Stumptown is benefitting from its consistency. The founder wanted to create a transparent model for their business. This transparency along with other practices gives consumers a positive view of the company. They also pay their coffee farmers a fair wage, which is an important social benefit. Consumers now are more conscious than before about fair pay and wage rights when it comes to corporate social responsibility. For Stumptown to put this in place means that consumers can see all the good the company is doing and support it. Companies need to let consumers know about the good they are doing, as it plays a big role in consumption in today's world, and it helps tackle SDG 12 to increase responsible consumption.

Environmentally, consumers feel the same way. Being able to see the role companies play in changing the environment can sometimes be the deciding factor when it comes to purchasing. Part of being a B Corp involves being environmentally ahead of other companies. Katy had told us that the company is aiming to achieve carbon neutrality by 2030, which is huge for Stumptown. Reducing water use will be a key factor in achieving this goal. The fact that representatives visit the coffee roasters' in their country allows Stumptown to get an idea for new economic innovations that will benefit all aspects of the production process.
Consumers feel more inclined to purchase products from companies that value social and environmental innovations. According to an article by Adam Butler for Forbes magazine, the concern about these issues is very important to American consumers. A study conducted with 1,000 American participants found that 87% of consumers if given the chance, would buy a product from a company with great social and economic impact (Butler, 2018). The study also showed that 92% of consumers felt they would be more likely to trust a company that is focussing on these issues (Butler, 2018). By using their platform to address such issues, Stumptown allows for more business and sales. Not only do these changes influence how the business is run, but it also affects how well the business succeeds.
Interview
Katy Keisling, Green Coffee Sourcing Manager
Keep this story going! Share below!
Stumptown Coffee Roasters is a company that strives to give every single one of their customers a rich, flavorful, unique experience. They connect with various producers, big and small, from all across the world. Stumptown Coffee wants to make a difference, and they accomplish that goal by helping their producers benefit as much as they can while also creating a high-quality coffee.