Coffee With Conviction
ACspresSO
Overview
ACspresSO's unique business model revolves around building employment skills to its justice clients. ACspresSO offers a program to its trainees in order to work alongside them to provide support, guidance and confidence to find permanent employment at the completion of the program. This approach is extremely innovative as similar programs do not explicitly cater to those who are involved in the justice system, traditionally leaving those without such programs at a major disadvantage in terms of finding employment.
Author
Jorja De'Ath
School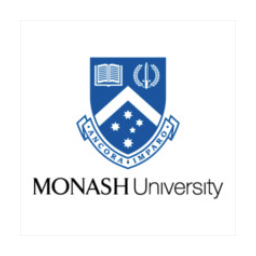 Monash University
Professor

Gitanjali Bedi
Innovation
ACspresSO's mission and purpose are incredibly unique to any business. As a social enterprise, ACspresSO integrates an extremely disadvantaged group into its business structure, providing an opportunity that did not exist in Melbourne for this cohort prior to its existence. While many programs exist currently for at-risk youth and the homeless to provide stability and support, ACspresSO trains justice clients and those at-risk of becoming entangled in the criminal justice system, all of which are usually overlooked for such programs. ACspresSO exists primarily to support these people and provide the skills and resources alongside ACSO to reintegrate them back into society. ACspresSO provides a 12-week program which sees trainees learn and perform a number of tasks, such as coffee making and food preparation. While these tasks may seem mundane, it provides important skills to trainees as well as boosting self-confidence, which are vital if trainees seek full-time or part-time employment in the future. ACspresSO has the capacity to offer an individual the 12-week program more than once if necessary, to ensure that when trainees complete their program, they are fully ready and capable of finding their own two feet. As Stephanie McInnes, team leader and manager at ACspresSO states, these people are often "not given a second look" and find it extremely difficult to gain employment once released.
Inspiration
As ACSO was a pre-established business, the inspiration really stemmed from what the organisation was already doing: helping those in the criminal justice system. According to Stephanie, the motivation to create the café was through a gap in their [ACSO's] services and a gap in the market for businesses that provide this sort of opportunity to justice clients. Through the creation of the café, this fulfilled ACSO's goal of providing people with a second chance to reintegrate into society, while also fulfilling its vision of a community where everyone has the opportunity to thrive. The café is situated behind ACSO's Richmond office, which keeps ACspresSO in close range with all of ACSO's services. This makes these services easily accessible to clients.
Overall impact
Despite being a small café, ACspresSO's impact punches well above its weight. While small in size, the ripple effect of this program is huge. Not only does it provide an unfortunately rare opportunity, but it strengthens trainee's confidence and skills. While seemingly menial tasks such as making a coffee may seem for us, for these trainees it is hugely significant. It represents an opportunity, a second chance, a turning point. ACspresSO's program doesn't just offer the potential for future financial stability, but it also has a significant emotional impact on trainees. With so many from this cohort seemingly forgotten, it provides an incredible opportunity and confidence-boost to those who want a second chance. With around 20 trainees a year completing their time at ACspresSO, the graduates of the program have the experience and skills behind them to slowly rebuild their lives. This program has resulted in many going on to full-time or part-time work, closing the loop once and for all on re-offending. Through expansion of the business model, this could make a significant impact on the issue of overcrowded prisons, which is a rampant issue in Australia. ACspresSO's program therefore does not just impact trainees but it also has the potential to make a significant impact on the justice system overall.
Business benefit
The trainees do provide benefit to the café as human resources which allows for greater income generation; however, the greatest business benefit lies with ACSO. As a support network for those who have been involved with the criminal justice system, there was a noticeable gap in their services to provide the hands-on experience needed to fully integrate these people back into society. While offering many key services such as mental health and housing support, the presence of ACspresSO allows for further enrichment of the current services provided, while simultaneously providing clients with a larger support network and a unique opportunity. The existence of ACspresSO results in a more effective support system for ACSO and the users of ACSO's services. This benefits ACSO as it allows for their service offerings to be more effective and far-reaching, covering all areas necessary for total reintegration. While the business does benefit from trainees, this is obviously not where their priorities lie, as the business' purpose is to provide a platform of equality and fairness for these people.
Social and environmental benefit
ACspresSO's business model integrates many of the UN's Sustainable Development Goals (SDG's) into its activities, with the most notable being Quality Education (4), Reduced Inequalities (10), Climate Action (13) and Peace, Justice and Strong Institutions (16).
ACspresSO's business model revolves around reducing inequalities and providing an opportunity for justice clients to learn new skills and eventually be reintegrated back into society with a fair chance. Through this program, ACspresSO provides the opportunity to close the loop on violence and other crimes, reducing the number of re offenders in society. The program alone addresses the SDGs 4, 10 and 16. On top of the complexities and hard work that goes into this program, ACspresSO are also actively trying to minimize their carbon footprint, addressing the SDG Climate Action in the process. While it is still in its early stages, the café offers discounts to those who bring their own cups and even if customers do not, the takeaway cups are compostable. ACspresSO also aims to be more mindful of its waste through being more meticulous with how it categorizes its waste. While this approach is definitely not new or unique, the fact that ACspresSO truly care about their impact in all areas is commendable, and these small steps accumulate into a significant impact over time.

Interview
Stephanie McInnes, Manager and Team Leader
Keep this story going! Share below!
Among the hustle and bustle of Melbourne's busy streets sits a quaint café that is making a massive impact on one of the most overlooked groups in Australia. The social enterprise branch of the Australian Community Support Organisation (ACSO), ACspresSO offers a business model unlike anything in Melbourne. Through training those who have been in contact with the criminal justice system, ACspresSO offers a unique opportunity to help its trainees develop key skills which will enable them to seek employment at the end of the program. Often, those who serve their punishment in prison continue being punished when released through society's judgement. As a result, Stephanie and the team at ACspresSO hope to remove the stigma surrounding these people and prove that people do in fact deserve a second chance.