Coffee Shop Against Disposable Cups
Arabica
Overview
The innovation of the Arabica Coffee Shop is aimed at reducing waste that pollutes the environment, as well as saving energy and resources by using reusable mugs and the use of energy-saving lamps.
Changing the business model and introducing the innovation known as "My Cup, Please," for the movement that inspired it, has moved the business in a sustainable direction and brought benefits both to the community and to the owner of the coffee shop.
Authors
Ira Syuzeva
Svetlana Zavialova
Iuliia Raschetkova
Елизавета Южанинова
Polina Fedotova
School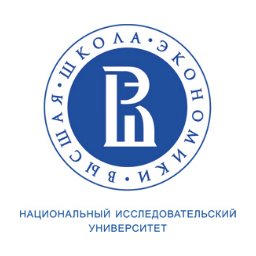 National Research University Higher School of Economics
Professor
Olga Isopeskul
Innovation
Arabica coffee shop is currently introducing an innovative business model that is aimed at preserving the environment, getting rid of garbage that is non-recyclable and pollutes the planet by the ton, and saving energy and resources. This business model supports the UN Sustainable Development Goal of Responsible Consumption and Production.
The company's new business model is based on the movement "My cup, please." "My Cup, Please" is a movement to reject disposable cups in favor of reusable ones. The daily use of disposable cups causes enormous harm to nature.
Arabica offers its customers the option to use reusable mug, which they can buy from the shop or or bring from home and get a discount of 10%. This helps the company to get rid of waste from disposable cups and plastic lids, which are currently not recycled by any company in Russia.
According to the the State's Environmental Protection Agency (EPA), disposable cups and plastic covers make up 6% of all garbage in the world and they are one of the most harmful types of trash.
By introducing the innovation "My Cup, Please," Arabica makes their small move towards reducing the amount of non-recyclable waste.
The company has used "My Cup, Please" for half a year already, and during this time they have reduced the use of disposable cups by 40%. Even though this is a small business, it is important for them to be environmentally-friendly and that commitment manifests itself in many other ways.
Arabica does not use plastic either in design nor in accessories in the coffee shop. Anna also decided to switch to energy-saving lamps in order to conserve energy. Moreover, in order to further reduce energy consumption the company turns off some of the equipment when it is not in use, thus saving about 30% on annual electricity costs.
The company sorts and disposes of all its waste, and delivers batteries and lamps to special facilities for recycling. Furthermore, they offer coffee grounds to their customers for free. This teaches people responsible consumption.
"My Cup, Please" inspired the Anna to continue to improve her business and work towards sustainable development.
Inspiration
"The most important thing is to take the first step…" – this is how Anna began down the path to joining the society of sustainable business.
The problem of unlimited consumption of resources, and the waste and pollution that causes, has become more discussed of late. People are beginning to think about how much damage they cause to the planet. Accordingly, they are building communities around taking up the difficult fight against waste and environmental degradation. These people inspire others to respect the planet's resources and promote conscious consumption to improve other's quality of life.
Anna believes "Disposable tableware is garbage;" these thoughts made her follow the "My Cup, Please" movement. She heard about the idea of the movement and decided to introduce this innovation in the company, become part of a large community, and make her small but significant contribution to the sustainable development. The idea of giving up disposable cups was accidental, but it changed the whole business model of the Arabica.
Many visitors were interested in the question "Why is the move from disposable tableware so important now, if you have not even thought about it before?" First, consider the plastic membrane covers most of disposable paper cups. The process of separating paper from plastic is extremely problematic and costly. Accordingly, these cups are not recycled. Second, the philosophy of using disposable things and the model "bought - used 1 minute - thrown away" - mercilessly exploits resources because the cups are made exclusively from primary cellulose pulp. Forests do not recover fast enough to keep up with the millions of disposable cups are consumed each day. According to estimates by the research company I-Marketing in Russia about 6 billion disposable paper cups are used annually. The transition to reusable alternatives will save 367 thousand tons of wood and 5.8 billion liters of water and reduce garbage by 42 thousand tons per year. This is a huge saving of natural resources. Third, using a reusable cup not only benefits the environment, it is also good for the customers' health. Coffee cup lids are made of polystyrene, which is poorly processed. The cover can contain carcinogenic substances that pass into the drink when heated. That gives customers another reason to ditch disposable coffee cups.
Overall impact
The innovation greatly influenced Arabica, changing its whole business model. Our daily habits affect the environment, albeit not on a global scale. This move was the first step towards creating a model with clear guidelines for the operation and maintenance of a sustainable business.
After joining the movement "My Cup, Please," the company reduced cost by buying fewer disposable cups. The reduction in waste was a benefit to the environment. "Trees grow for an average of 50 years, but when they become cups, they turn into garbage within 15 minutes of purchase," - as Anna puts it.
Anna is not going to stop at small changes. She wants to continue the path of sustainable business; this is their long-term goal. One problem in the coffee business is the lack of good ingredients. Anna wants to buy fair-trade products to solve this problem. These products will not only be of high-quality, but Arabica will also facilitate sustainable development by buying goods directly from coffee farmers, thereby promoting economic development in poor countries.
Business benefit
These innovations allowed the company to reduce its costs not only on purchasing cups, but also on energy bills. The coffee shop uses only energy-saving lamps in order to save energy, using the planet's resources efficiently as well as saving money. 15 energy-saving lamps consume 80% less energy and save Arabica more than 50 thousand rubles a year.
Brand awareness has increased and with it the number of customers who frequent Arabica. Now, the company has a number of loyal customers who come often. Visitors enjoy the benefits of saving money, and a better cup of coffee. Reusable cups retain heat better than disposable ones. Moreover, Arabica branded thermos-mugs serve as advertising for the cafe.
Staff loyalty has also been improved. The cafe saves money on finding and training new employees due to the higher employee engagement and retention rate that comes from being a company with a mission. Thus, the innovation allowed the coffee shop to increase productivity in multiple ways.
Social and environmental benefit
"My Cup, Please" allows people to take care of the environment by reducing waste from single-use items. As described earlier, most disposable hot-cups are made of paper and covered in a plastic film. This makes them impossible to recycle. Thanks to the innovation "My Cup, Please," deforestation and non-recyclable waste are reduced.
In addition, the company sets a good example for customers, who change their attitude in favor of environmentalism. As Anna says "we feel that by bringing their cups, visitors realize that plastic cups are bad and develop a more conscious approach to the problem of waste in the environment."
Interview
Anna Hlebutina, Owner
Keep this story going! Share below!
Arabica is a coffee shop. The company cares about the environment. Anna Hlebutina, the owner of the company understands that that routine habits such as buying a cup of aromatic coffee in the morning can have negative effects on the environment. Every year millions of tons of natural resources such as wood and clean water are spent on the production of disposable paper cups.