Closet Rehab
Closet Rehab
Overview
ClosetRehab is a secondhand luxury clothes and accessories outlet in Monterrey, Mexico. It's goal as a company is: 1) to be a benchmark in Mexico in the second-hand clothing and accessories market; 2) raise awareness about the environmental benefits of secondhand clothing; and 3) to promote the culture of extending the life of clothing and accessories, and to educate consumers on design issues and combat piracy. The company is actively trying to impact responsible consumption and tackle the effects of climate change driven by the clothing industry.
Authors
Rodrigo Bichara
Rocio Guzman
Sanjeev Giri
Luke Gensler
School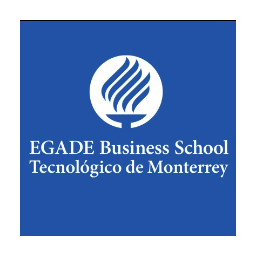 EGADE Business School Tecnologico de Monterrey
Professors
Ezequiel Reficco
Francisco Layrisse
Innovation
Closet Rehab is an innovative company in a couple of ways. First, they were the first company in Mexico to use the AI-powered authentication Entrupy to authenticate the goods sold on their platform. Entrupy works by the Closet Rehab team taking between 16-25 pictures of each item. The pictures cover all parts of the item including: exterior and interior materials, seams, hardware, logo, date code and / or serial number, etc. These images are sent to Entrupy and compared against thousands of records in its database, allowing us to determine the authenticity of an item with 99.1% certainty.
This authentication process is crucial as the counterfeit or knock-off goods markets is massive throughout the world. According to an OECD report from 2019, trade in fake goods is estimated to account for 3.3% of global trade with clothing and accessories accounting for over 20% of that illegal trade. The Founder at Closet Rehab told us that "the issue of piracy is very important, that is why we make great efforts to educate our consumers on how this negatively impacts the industry. Beyond cost, but how this has a negative impact on designers, the market and job creation. That is why it was very important for us to give people the certainty that the pieces they were buying at Closet Rehab were authentic. Today, the piracy market is so advanced that even in the eyes of experts, it is difficult to distinguish a high-end clone from a Chanel or Hermes authentic bag, it is hard to know which is original and which is a replica. Entrupy has developed a technology that, through algorithms and 160x magnified photos, compares the material of the bags and textures at a microscopic level and determines whether it is a replica. This also allowed us to differentiate ourselves from other platforms."
Inspiration
ClosetRehab was founded by Humberto Perez, a lawyer with a passion for the fashion industry and sustainability. The company was founded in 2014. Humberto described the founding of the company as:
"We started in 2014 as a response to a need that we all have: what to do with clothing and accessories that we no longer use. It is estimated that approximately 70% of our clothing, we do not use it. In Mexico there was still no specialized platform in this market at that time. Likewise, at that time the issue of sustainability was just beginning to resonate, and we found a great opportunity there. Being able to get rid of things that are no longer used, being able to extend their useful life, recover part of the investment and reduce fashion waste. Clearly there were already other ways to sell your accessories and clothes but selling in those would involve a lot of time and effort and perhaps the return on investment would be very little. That is why we started Closet Rehab, being pioneers in Mexico and with the intention of generating value for both sellers and buyers and most importantly, the environment."
In addition to wanted to provide a market for secondhand goods that creates value for both the buyer and seller, Humberto said, "We wanted to give a little awareness and respect towards the design work behind luxury brands and educate on the impact that the use of fashion has on the environment."
Overall impact
Reusing clothes saves on emissions and water use.
Growing trash pile is just one of the apparel industry's array of environmental problems, which also include water pollution and greenhouse gas emissions, fueled in part by the rise of the cheap, disposable clothing called "fast fashion."
Business benefit
Clear, well-grounded and long-term strategy of performance.
Quality of products and services.
Knowledge about the market and competitors.
Organizational culture.​
Social and environmental benefit
Research suggest secondhand fashion plays a key role in creating a less wasteful industry. Reusing clothes avoids some of the water and fertilizer use, greenhouse gas emissions and other impacts that result from producing a new garment.
Research also shows extending the average life of clothes by just three months of active use per item would lead to a 5 to 10 percent reduction in each item's carbon, water and waste footprints.
Interview
Humberto Pérez Salazar, Founder
Keep this story going! Share below!
Closet Rehab
Monterrey, Nuevo Leon, MX
Business Website: https://closetrehab.mx
Year Founded: 2015
Number of Employees: 2 to 10
February 2015 marked the beginning of Closet Rehab. The first showroom was a small room of just 3x3 meters equipped with plastic racks, within the department of our founders.
Four years later they have managed to position as one of the main references in the preloved luxury market in Mexico, with more than 350 square meters of exhibition in Monterrey and thousands of satisfied customers throughout the country.