CLOSE YOUR EYES AND YOU WILL SEE!
VEO Visión Extraocular, A.C.
Overview
The Extra Ocular Vision (EOV) method created by Noé Esperón almost 20 years ago is a not only revolutionary method, but also completely unorthodox, that breaks a life time of squared ideas of education as we know it.
Noé has been a person with an unwavering momentum whose vision can be summed up in three words: IMPROVE THE WORLD. Probably the next question is: How? Well, from the root, our children!
Author
BERENICE BAUTISTA
School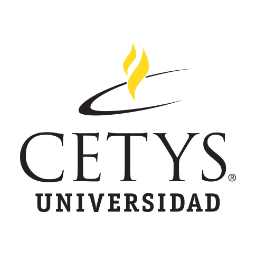 Centro de Enseñanza Técnica y Superior (CETYS Universidad)
Professor

Luisa Fernanda Carrillo Maza
Innovation
EOV is a program developed through years of research by Noé Esperón. He has practice hundreds of meditation techniques for decades and through these techniques he discovered innumerable advantages, from a greater state of mind, to the acquisition of skills, that at the time, led him to be nominated as one of the 10 best professionals in Mexico in the area of computing, which was his profession before EOV.
He discovered that the more he meditated, the more he expanded his conscience. His endless sense of wonder led him to practice these techniques with his two children. In some of his practices he blindfolded his children and discovered that one of them could see, still blindfolded. At first, he thought his child was gifted, but through the years he discovered that it was actually an innate quality that any child can develop through consistency and discipline.
The EOV program consists of 10 sessions of approximately an hour and a half or two each, a session is held per week and the progress with the children is recorded in each session. In this program, directed to work with just the child, the whole family participates as they are responsible for the child's fulfillment of the tasks assigned in each session. This is the sequence followed: it begins with a meditation session that lasts approximately 40 minutes, reading and activities are performed after. At the end, the progress and tasks of the week are shared with the parents in an interview.
As the sessions progress the challenges increase in difficulty. It should be noted that throughout the session and during all sessions the use of the bandage is continuous. It first begins with the identification of colors and figures. In the second session, the child is expected to recognize letters and start reading blindfolded. Than later games are involve in the practice such as Jenga, lottery, chess, and even dynamic games such as football. Just to mention some of the activities that the students practice on their daily basis.
Once the children have been able to develop their EOV, parents can participate in the course, depending on the development of the child throughout the sessions. The fact that the child can develop his EOV not only lies in this ability, but also in the way in which it affects the expansion of his conscience, which generates a more responsible, loving, and respectful child.
Noé firmly believes that we all have a purpose and it is everyone's responsibility to find it. He mentions that his purpose is to turn a million children into better human beings, in this way, leave the world much better than he found it. With this purpose, he founded the company "VIENDO POR MÉXICO" and "VIENDO POR EL MUNDO" in 2016, and lastly "VEO Visión Extraocular, A. C." in 2019, whose objective is to well train instructors to help him multiply his work and accomplish his purpose, that way he can reach every child in the world.
Inspiration
For more than 30 years, Noé dedicated his life to computing, which allowed him to grow economically and professionally, however, along with his success, responsibilities and stress increased, which resulted in a deterioration of his health, reason why someone close to him recommended meditation. At the beginning, he mentions extraordinary changes in his performance and subsequently an amplitude in his consciousness. Given all the information available in this regard, he decided to investigate further and try different methods, not only to practice them but also to transmit them.
Noé started with a school in Monterrey, México, where he started with a small group of students, who recommended the program to other people, once they noticed their results. The number of students exceeded quickly and it was necessary to focus on training more instructors who could teach the program. Soon, the results of the program were in different kind of mass media, which of course amazed everyone. However, the greatest result is not visible to the eyes, the greatest result is focused on transforming the student's consciousness, making them more aware of their actions, in taking responsibility for their actions as well as their omissions, in being governed by the truth and in being a respectful individual of life in all its expressions.
Noé imagines a world where we can all live in peace thanks to ability of developing this potential and to be able to genuinely care about others, respect your environment and guiding you through good deeds, which will undoubtedly lead you to good results.
To achieve his mission, he became a detached person. He says he needs freedom and time to travel around the world to help a million children, however, he mentions that every time he has the opportunity to be with his grandchildren, he surrenders a hundred percent in such a way that the next day he has the feeling that he gave everything he could at that moment and not have the feeling of debt. He says if his grandchildren ask him why he does not return to play he answers them: "There are a million children who are waiting for my help, if you had a million children waiting for you to help them, would you help them or go play with me?" And they answer him, we would help a million children.
He began focusing on improving his country and soon began to grow abroad, which led him to found "VIENDO POR EL MUNDO". This has allowed him to take the seed of EOV to more places, allowing him to treasure incredible experiences where sometimes even the language barrier has not been an impediment to make children see.There are innumerable testimonies where children who had been labeled as "problem" children or with "attention deficit" are now children who stand out from the rest. How did they do it?Healing trauma and broadening their conscience. These are some of the benefits of this program.
Overall impact
Probably the greatest challenge that EOV faces is disbelief, since as mentioned from the beginning of this document, it breaks with all the traditional schemes that we know, coupled with the fact that they o]en have the belief that is related to religious or esoteric beliefs.
Noé is currently focusing not only on children who can afford the program, but also attending elementary government schools, with the prior authorization of parents, training is carried out and at the same time they train the next instructors for the program. All those who have the opportunity to join the program are explained the importance of keeping the program in a low cost, affortable, as well as why include altruism in practice.
In the beginning they even went to DIF (Integral development of the family) facilities to help children who are normally in very vulnerable situations, however, it's not enough. EOV requires a greater number of instructors and volunteers willing to change the world. Among the testimonies that we find frequently, after the introduction to the EOV program, the improvement in academic performance was highly reflected, even students who were failing before the program, now a days they have excellent grades. Not to mention that their families describe them as more focus, better hygiene, more respectful and conscious.
Recently, Noé extended and adapted the program for adults, as we mentioned earlier, to work with the children, adults or instructors are required. Environment is also much affected by adult, it is important and ideal that they are an active part in this evolution of consciousness in children, and what better way than experiencing these changes in themselves.
Business benefit
Currently, the program focuses on training EOV instructors who must be certified by the creator of the method and compromised to faithfully carry out the methodology and contribute with 5% of their profits to the program.The value of the certification course is $17,400 MX pesos for each level. the program consists of two leves, and four more levels are projected. For the practice manuals, as well as special bandages are used to ensure the blockage of light, which are also for sale by the company.For a couple of years Noé has certified trainers, with the purpose of scaling both business and social, troughout the world.
Social and environmental benefit
Since the beginning of this journey, Noé always had the need to help, to share the method to children who need it the most, children who have been victims of violence and abandonment. Reason why he went to DIF institutions, to have the opportunity to train the children, while training their instructors ass well. Not only with the purpose of helping them develop their intelligence, but also helping them overcome the traumas that many of these little ones have lived throughout their short life. And with this incredible tool give them the opportunity of development and integraTon with in society like any other child, it goes without saying that this practice was done in an altruistic way. This was even one of the reasons why each graduate is asked to collaborate with a contribution during their exercise to continue solving these works.
Noe personal commitment, is to bring at least one million children to the method, and one way to achieve his goal is through public schools, where with the prior permission of parents, he visits classrooms with a team of instructors to work in class (with the school teachers). He rather choose low-income schools as he is aware that they are the ones who probably can't afforded the course, that way everyone has the opportunity to develop their full potential. Because a more conscious child is a more responsible child, more responsible for their actions, more responsible for their omissions, more responsible for the environment, more responsible for life in all its expressions, a happier child.
Interview
Noé Rogelio Esperón Hernández, Founder
Keep this story going! Share below!
VEO Visión Extraocular, A.C.
Ciudad Juarez, Chihuahua, MX
Business Website: http://www.viendoporelmundo.com
Year Founded: 2019
Number of Employees: 2 to 10
The Extra Ocular Vision (EOV) method created by Noé Esperón almost 20 years ago is a not only revolutionary method, but also completely unorthodox, that breaks a life time of squared ideas of education as we know it. Noé has been a person with an unwavering momentum whose vision can be summed up in three words: IMPROVE THE WORLD. Probably the next question is: How? Well, from the root, our children!