Climate, Carbon and Energy Solutions
South Pole
Overview
South Pole's innovation is their business model itself and the wide range of innovative solutions tailored to the needs of their clients to help contribute to the SDGs like Decent Work and Economic Growth, Life on Land and especially Climate Action.
Author
Minalee Busi
School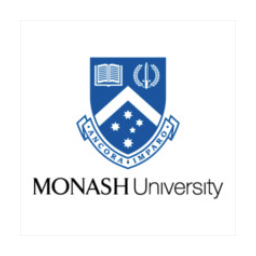 Monash University
Professor

Gitanjali Bedi
Innovation
Rhyannon Galea, manager for a Carbon and Renewables Portfolio from South Pole's Melbourne branch, shares how innovation plays a major role in South Pole's projects by giving examples of EcoAustralia, a project to reduce emissions while supporting the regeneration and preservation of Australia's biodiversity - "It is innovative in a way that it is bringing a scheme that is generally reserved for compliance biases and for the purpose of offsetting... [but here] we are leveraging its integrity and its validation and bringing that to the voluntary space.. [by] leveraging the state-based government scheme around biodiversity, and instead of selling those projects to liable entities, [we are] dividing them up and selling them with carbon". Such deep decarbonization strategies, while protecting biodiversity and providing incredible social outcomes through their projects, all funded by businesses, is the core of their innovation.
Inspiration
Five young social entrepreneurs from the Swiss Federal Institute of Technology (ETH), Zurich had unique perspectives on ways to tackle climate change - mass-adoption of renewable energy, protecting the environment and providing market-driven initiatives for companies and investors (South Pole, 2019a). These perspectives were tied together, and they founded South Pole as a profit-for-purpose company, reimagining action on climate change as a business opportunity for other visionary companies (South Pole, 2019a). The founders' mission as Rhyannon shares was "to leverage markets and at the same time do good for the planet by moving finance from bad to good."
Overall impact
South Pole's impact can be seen on all three spheres of sustainability - People, Planet and the Economy. Together with its clients, South Pole has been successfully able to:

-Positively affect 20+ million people around the world
-Help create nearly 100,000 jobs in developing countries
-Save over 170+ million tonnes of CO2 (around the annual GHG emissions of New York)
-Protect or restore over 55,000+ km2 of land (around the total area of Togo, Africa)
-Enable production of 140,000+ GWh of renewable energy (almost half of the national annual electricity consumption of the UK)
-Screen the climate footprint of US$ 2+ trillion of investments
-Mobilize over US$ 15 billion in clean energy investments (South Pole, 2019a)

Business benefit
Because of its innovative business model, South Pole has been rapidly able to grow to new markets with 18 global offices, and provide a platform to 300+ passionate social entrepreneurs. Moreover, it has been recognised worldwide by various awards such as World Economic Forum Schwab Foundation's Social Entrepreneur of the Year in 2011, 'Best Project Developer 2011 - 2018' by Environmental Finance (South Pole, 2019a). It has since realised new investment opportunities (by investing in VNECC, Vietnam), and enabling successful exits from newly incubated sustainability companies like Climate Friendly and Climate Neutral Investments (South Pole, 2019a; South Pole, 2019b). The company has also proven its success by partnering with organisations and forums like EU Climate-KIC (Core Partner), UN Global Compact, World Bank Carbon Pricing Leadership Coalition, and the World Economic Forum (South Pole, 2019a).
Social and environmental benefit
South Pole's business model helps in successfully re-allocating capital from businesses to benefit the society and environment directly. Rhyannon describes this through another one of their projects, Mount Sandy Conservation, which aims to protect an untouched piece of land with significant aboriginal history near South Australia whose surroundings have been cleared for agriculture. The project promotes land management activities that have been adopted by the Traditional Custodians of the land for millennia, ensuring permanent protection of the biodiversity-rich land, local birds, animals and native plants. It benefits the local community by employing them on onsite works like vegetation monitoring, fencing, pest and weed control. Similarly, other projects like Kariba Forest Protection in Zimbabwe has protected endangered species and thousands of hectares from deforestation and land degradation. Rhyannon feels the societal outcomes are even more incredible - new job opportunities, improved clinical amenities, healthcare facilities, infrastructure and school subsidies are provided, ensuring the well-being of the local community.
Interview
Rhyannon Galea, Carbon & Renewables Portfolio Manager
Keep this story going! Share below!
South Pole, a profit for purpose company, is the world's largest carbon project developer where they develop carbon projects that either sequester or avoid emissions, generate carbon credits from it, and sell those to corporations to offset their emissions and carbon footprints. They also offer a whole range of sustainability consulting services where they help businesses design their emissions management plans, and provide energy efficiency and renewable energy projects.