Cleaning Up Our Environment
Full Circle Cleaning Services
Overview
These innovations were done with the goal of being more conscious of the environment and the safety of the business' customers. The goal of the UN Sustainable Development is a call to action for all to curb climate change and protect the environment, so we can have a better future. The innovation for our company is new technology innovation, by using environmentally friendly chemicals in the production process and recyclable packaging to apply the United Nations goals of climate action, life below water, and life on land.
Author
ChiuPo Kwan
School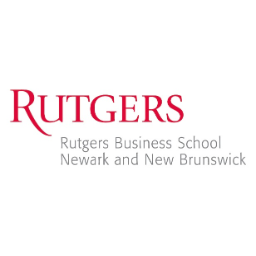 Rutgers Business School
Professor
Joe Markert
Innovation
Full Circle Cleaning Service's solution for the UN Sustainable Development Goals and a better world is through the use of environmentally friendly chemicals and recyclable packaging in the production process. It goes without saying that many excellent leading cleaning brands have long existed on the market. There is no doubt that these cleaning brands are popular and work very well, but most of the popular brands on the market share a common drawback. The owner of the company, Evan Kaye, found that many of the cleaning products on the market were causing serious harm to the environment. Both the raw materials used in the products along with the products' packaging had a significant impact on the environment. It is for this reason that the company has embarked on the development and implementation of this innovation.
The company communicated this innovation to its stakeholders through a series of environmental awareness and product trials. After the campaign, the company realized that many consumers were actually more willing to use these eco-friendly products, even if they were a little more expensive than the ones available on the market, but most of them had not realized how harmful many popular cleaning products were to the environment.
Inspiration
Evan Kaye, saw firsthand how harsh and harmful some of the leading brand cleaning supplies were towards the environment. "I was cleaning my own home one day when a particularly strong and off-putting smell of a certain product I was using led me to begin questioning the makeup and integrity of it. I decided to do some further research as to what exactly goes into most leading brand cleaning products and was shocked at what I found. I remember going into work the following Monday and expressing to my team that changes were to be made" stated Kaye in an interview. He went on to express how excited his team was to hear about the upcoming changes and specifically have a newfound sense of passion, purpose, and meaning to their jobs. The purpose and goal of integrating more environmentally friendly practices and inspiring other cleaning services to do the same drove the employees of Full Circle Cleaning Services to work and put in the extra effort, "Suddenly I didn't mind working a little overtime to make sure certain deadlines were met, because I knew that my work would make a difference and that gave me a sense of satisfaction I never really felt through a job before," said one employee of the company. The team almost instantly got to planning and eventually integrating the new cleaning solutions, environmentally friendly packaging, and marketing strategies in order to help their product stand out and spread across not only their customers but other cleaning services and individuals supporting the cause as well.
Full Circle Cleaning Services implemented the business innovations of employee training and development, as well as employee engagement and motivation. In order to successfully rebrand the company and create a line of cleaning products, current employees were provided with workshops and instructional courses on aspects of the new innovations that they may not have had previous experience with. Employees were encouraged to get involved with the process of evolving the company, the changes alone showed to be a huge motivator, as they provided the individuals with a sense of passion and meaning.
The overall impact of Full Circle Cleaning Services' innovation comes down to helping to clean the environment while also allowing everyday users to continue cleaning their homes without harmful side effects on the environment. The average user of their products wants to use a product that they can feel comfortable using around their family, friends, and loved ones. With that being said, the products are used absolutely anywhere that customers want to clean, and they feel very safe knowing the environmental safety measures that the company has taken in order to protect them and the environment at large. The company ensured on product packaging as well as advertisements that these products were improved with environmentally friendly packaging and materials within the product to increase revenue and ratings of the products.
Overall impact
One of the short-term effects of the innovation includes the knowledge of sustainable practices of users who look to clean their homes, offices, etc. without negatively impacting the environment. The company has seen a dramatic increase in purchases from returning customers who would rather use the new innovative products than using other toxic products on the market. The long-term effects of this innovation include the safety of our environment and the continued happiness of its daily users. The effect of our product is meant to not only clean but to provide safety to the consumer and the world as a whole. Evan Kaye notes, "By taking the steps we have taken to improve the product to be safe long beyond its intended use, we have completely re-engineered how cleaning is done. Evidence through our analytical analysis shows that the increase in sales and boost in 5-star ratings from customers is in direct correlation to our environmental safety updates."

Business benefit
This innovation benefits the business in a variety of ways. This includes the increase in both new customers and returning customers that are excited to use new and innovative products. These consumers seem to appreciate the environmental innovations that the company has put in place and the number of users continues to go up at an exponential rate. Kaye mentioned in an interview, "We have also seen a lot of increased revenue with these new customers, with an increase in purchases going up by 30% in total. We have used this new source of revenue to push into our new environmental products with additional marketing to reach out to new clients." He went on to add, "Because of this increased workload, we have had to hire new employees to handle the additional workload in our operations facilities to prepare our products. We have also seen more of these employees work harder than they have before. They see these new employees coming into the workplace and want to show them how to make this company thrive as they see the company growing a lot." When asked about the growth of the company, one employee stated, "It is very exciting to see the company doing so well in a time where a lot of other companies are not doing so well. These environmental measures that our company has taken make me feel safer in the workplace as well, as I know I will no longer have to worry about inhaling toxic chemicals." Overall, these new products have improved the company in a way not seen at any point in the company's history so far. Full Circle Cleaning Service expects to see its company continue to grow in the years to come.
Social and environmental benefit
The innovation from our chosen company provides numerous benefits to society and the environment. The most glaring case of this would be how the use of more eco-friendly products can reduce the negative environmental effects that many cleaners have on the environment. Many chemical products rely on the use of toxic biochemicals like chlorine, artificial colors, and certain phosphates. Additionally, many use packaging materials that are not biodegradable and if not properly disposed of can lead to litter that will affect different aspects of the environment. Full Circle Cleaning Service has done its part to solve these aforementioned issues with its new innovations. It has done this by removing the harmful components mentioned, along with using recyclable materials in the products' packaging.

By solving these two issues present within the cleaning industry, Full Circle has been able to create a line of products that benefit the environment through the elimination of harmful biochemicals. This innovation has also paved the way for other companies to follow in their footsteps and work towards creating a more environmentally friendly industry. This type of forward-thinking not only helps society in the short term but also in the future. Evan Kaye noted, "I feel proud of what our company has been able to accomplish with our eco-friendly products. Creating something like this was important to me because I recognize how it not only affects our current generation but will also impact the future generations long after we're gone" Meaning that the company's future prospects are definitely centered on the environment in mind. Especially when one takes in mind their competition, where cleaning products cause a significant amount of water pollution in the world, with freshwater flushed alongside wasteful remains from cleaning. Of course, it's a good idea to keep one's home clean and hygienic, but harming the environment only shows a setback in the general cleanliness of the operation. Full Circle recognizes that it'll take more time to clean up the environment through the use of said products, so their solution offers an innovative reply to the commonplace which came before. Cleaning companies should clean, not make it more difficult to clean.
Interview
Evan Kaye, Owner
Keep this story going! Share below!
The company is a provider of a variety of cleaning services for local households and businesses.The innovation for our company is new technology innovation, by using environmentally friendly chemicals in the production process and recyclable packaging to apply the United Nations goals of climate action, life below water, and life on land.