CLEANR Cleaning Microplastics—One Washing Machine at a Time
Authors
School
Professors
Global Goals
Keep this story going! Share below!
Summary
CLEANR is a company that has created two washing machine filters that remove microplastics from wastewater. The filters remove up to 99% of microplastics before they enter the environment.
Innovation
CLEANR has designed a particular type of microplastic filtration technology that can be applied to washing machines. Using this technology, they have developed 2 different types of filters: internal and external. They are "working with washing machine OEMs to develop" an internal filter. OEMs are companies that create products used by other companies' end products (like washing machines). They are looking to place these internal filters into washing machines being manufactured in the future. Their external filters are to be utilized in currently existing washing machines, and they "can just plug into your washing machine and then [be] used like a dryer lint filter but for your washing machine." Their design prioritizes the consumer experience, making it easy to use and clean. It uses the preexisting pump in the washing machine to push water through the microplastic filter.
The internal filter can remove up to 99% of microplastics from the wastewater, and the external filter is up to 99% efficient when post-filtered to the 10-micron level. This meets the criteria for current and proposed microplastic filter legislation all over the world. Other benefits of this filter's design include its sustainability and longevity. It lasts as long as the washing machine, and can go for more than 10 loads before it has to be cleaned. Even when it has to be cleaned, the customer-focused design demands only 30 seconds of the consumer's time. The filter is self-contained and does not require other parts, materials, or electricity. They also emphasize that their filter is biomimicry inspired. Biomimicry describes a field where nature and its designs are used to inspire solutions and products for real-world applications. Overall, with this product, CLEANR wants to make the choice of sustainability easy.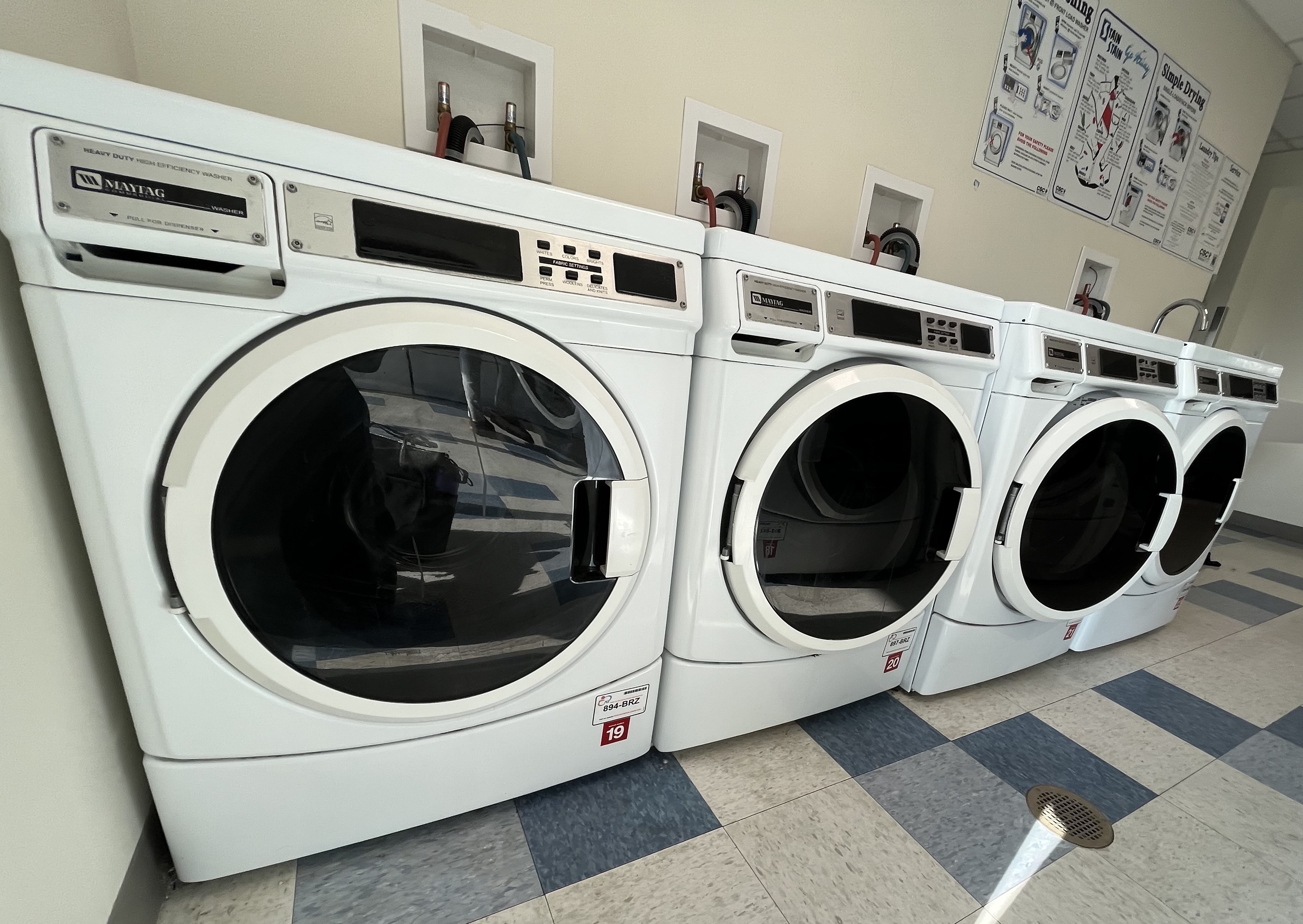 Inspiration
Max Pennington, Co-founder and CEO of CLEANR, initially discovered the issue of microplastics in the environment and approached current COO Chip Miller and CTO David Dillman in an effort to tackle this problem. Being both sustainably minded and challenge oriented, the team was instantly drawn to the problem and embraced the opportunity to overcome such a difficult task. They discovered that a majority of microplastics came from washing machines and thus developed the CLEANR filters. Their goal was to create filters that are not only mechanically functional but also incredibly easy to use. David stated that their mission was to "make sustainability effortless" and "something everybody can do." As a result, CLEANR emerged as a solution that is both environmentally sustainable and user-friendly.
The whole team has engineering backgrounds, as they all graduated/are graduating from Case Western Reserve University with engineering degrees. This proficiency in engineering allowed them to have the prerequisite understanding of how to tackle a difficult problem. David said that during his time in university, he "learned how to learn. [He] knew the basis of where to start and how to learn, iterate, and design different products and prototypes to combat issues and then take those prototypes to analyze and iterate." Using this technical background, David and his team were able to create a mechanical, biomimicry-inspired filter that can capture up to 99% of microplastics.
David showed optimism in the application of CLEANR in everyday household washing machines. France has recently passed a law that required all washing machines to have a filter to catch microplastics by 2025. As a result, David and his team are currently working with different washing machine manufacturers to have their filters installed in new devices. They hope that one day a microplastic filter will be as accessible and easy to use as a simple dryer lint filter.
Overall impact
CLEANR filters benefit the environment by filtering out microplastics from washing machines, the largest source of marine microplastic pollution, and preventing them from seeping into the water. Microplastics are known to have a detrimental effect on marine life, causing abnormal behavior and oxidative damage. CLEANR filters have the potential of reducing a substantial amount of microplastics in our oceans. This will improve the health of marine organisms and clean up our ocean environment.
CLEANR filters also have the societal benefit of reducing microplastic intake within our daily food consumption. David remarked that the average person eats around a credit card's worth of plastic each week. Ingesting these microplastics could lead to adverse health effects such as different types of cancers, oxidative stress, DNA damage, and other health problems. CLEANR filters can reduce the amount of microplastics that we consume every day, resulting in healthier individuals within our communities.
In the short term, CLEANR can reduce the amount of microplastics that seep into the environment from washing machines. CLEANR filters are shown to remove up to 99% of microplastics during a wash cycle. This can drastically reduce the amount of microplastics in our oceans. However, David and his team envision a greater, long-term goal. They believe that their technology can eventually be applied to different types of filtration systems, such as wastewater. Thus, CLEANR has a broader vision of not just reducing microplastics in our environment, but also other forms of environmental sustainability.
Business benefit
CLEANR's innovation of its microplastic filtration technology is central to its business and operation. The company was built around the idea of filtering microplastics from washing machines before they go into the wastewater and the environment. Over the last year, the company has been in the media spotlight multiple times due to its innovation and attracted investors because of its ingenuity. With countries such as France requiring washing machines to have a microplastic filter by 2025, they are likely to make money fulfilling a necessary need.
Social and environmental benefit
Microplastics are pieces of plastic that are less than 5 mm in diameter, and they come from tires, microbeads, and clothes. Washing machines account for nearly 180 million metric tons of microplastics entering the environment every year. Microplastics have made their way into the food we eat and the drinks we drink, and that causes disastrous impacts on the environment and human health. Animals and plants accumulate toxicity with every piece of microplastic they consume, devastating the environment, and when people ingest animals and plants, they consume all of those microplastics and devastate society and human health. By designing a product that removes these harmful materials from the wastewater, CLEANR is preserving human and environmental health.
Newsletter
Get stories of positive business innovations from around the world delivered right to your inbox.
Interview
David Dillman, CTO & Co-Founder
Business information
CLEANR
Cleveland, US
Year Founded: 2020
Number of Employees: 11 to 50
CLEANR is a technology company whose goal is to make sustainability as easy as possible. Their main products are two washing machine filters that remove microplastics from wastewater.