Cleaner Energy - Sigma
Sigma Alimentos
Overview
Sigma is an international company that is a leader in the food industry and has a wide variety of brands that offer added value by being recognized and leaders in various categories and market segments.
Sigma has different categories that are: cold meats, matured, and dairy, among others. Its customers range from modern to traditional and foodservice channels. It has more than 45,000 collaborators in more than 60 nationalities, and its products reach more than 100 countries; they have 2 research centers, 70 production plants, and 210 distribution centers.
In 2018 the Sigma Sustainability Community was created; it is integrated by a multidisciplinary team of more than 160 expert collaborators from the Central Office and Organizational Units, and its leader is the Global Director of Technology whose function is to be a promoter of sustainability throughout the entire company and promote different initiatives to achieve goals. The Sustainability Challenge is also an initiative carried out to raise awareness among employees and their families, as well as promote a sustainable culture and adopt the UN Sustainable Development Goals.
For Sigma, innovation is the search for sustainable competitive advantage, meaning that it lasts over time, in line with its values, and always meets the consumer.
As of 2017, Sigma has focused on clean energy in its 70 plants (18 countries), where they seek to reduce the carbon footprint through various projects, including clean energy sources and efficiency of production processes, as well as savings in fuel in product distribution. 2025 aims to reduce CO2 emissions by 20% per ton of food produced; by 2019, a reduction of 12% has been achieved.
Authors
Mariana Martinez
Karina Cavazos
Mariela Ortega
Ana García
BELINDA GONZALEZ
Ana Ramirez
School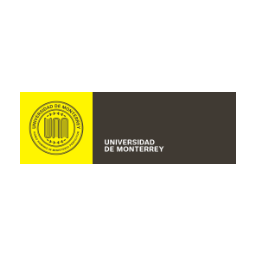 Universidad de Monterrey
Professor

Consuelo Garcia-de-la-torre
Innovation
The project strives to reduce the carbon footprint produced by the company's operation, using clean energy, in this case, wind energy. After evaluating various energy sources, the wind energy project for Mexico was the most viable and the one that Sigma considered the greatest impact both for the company and for society. Through the alliance with Grupo Alfa (holding) and Nemak, agreements were established with the "Tres Mesas" park located in Tamaulipas, Mexico. Sigma was a pioneer in Mexico with this innovation project.
Eng. Guillermo Miller, at that time Energy Manager, was the inspiration for this project; his team began to analyze how to use clean energy, Eng. Javier Guajardo and the support of Grupo Alfa also helped to carry it out.
In 2019, 56% of Sigma's energy came from cleaner or renewable sources, seeking to meet one of its goals for 2025, which is 67% cleaner and renewable energy consumption in its plants. Sigma's sustainability team states they are even about to set a more ambitious goal for next year. They have a green energy portfolio: in addition to wind energy, there is efficient cogeneration in Mexico and biomass in the Dominican Republic.
Inspiration
This idea of innovation was derived from the energy reform in Mexico, where the private sector was permitted to enter power generation. They created an alliance with Nemak and Alfa. They signed a long-term contract of 20 years for the energy of the turbines located in Tamaulipas.
The "Tres Mesas" park currently has 72 turbines, which provide an average of 145 Gigawatt/hour a year, equivalent to reducing between 75 thousand and 78 thousand tons of CO2. The impact on Sigma represents 17% of all the energy from the global energy portfolio and 29% of all clean energy they currently purchase from all their plants.
Additionally, this idea joins Sigma's sustainability commitments, where it positively impacts both the environment and the business. It is linked to 2 of the sustainable development objectives, # 7: Ensure access to affordable, reliable, sustainable, and modern energy, and # 13: Take urgent action to combat climate change and its impacts.
Tania Álvarez, Head of Sustainability states, "At Sigma, culture has been transforming for years, and this comes to refashion this new culture where we say, we are not going only after financial numbers, but we are also going for an environmental impact on our society and our communities."
Overall impact
Reducing between 73 thousand and 78 thousand tons of CO2, which is equivalent to 15 thousand to 16 thousand vehicles per year, is one of the significant impacts of the Clean Energy project for the environment.
Sigma's vision is to project part of its impacts with investors; in addition to reports and financial statements, they also request an exhaustive report on sustainability projects. Additionally, these innovation and sustainability projects have increased Sigma's visibility in the industry and various stakeholders.
Some of the short- and long-term effects of the project are:
Short-term:
• CO2 avoided
• Relationship with stakeholders which has helped them create closer relationships,
• Customers evaluate their value chain, and the idea is that Sigma continues to be evaluated as a socially responsible company, which brings them exposure benefits.
Long-term:
To continue to reduce the carbon footprint, which is a vision of Sigma for 2025, and continue by positively impacting society and the environment. In addition, there is a public commitment that by 2025 the 67% of its energy needs to come from a clean source and seek that the other subsidiaries of the company join or replicate this project since it is currently only available in Mexico.
Part of their impact can be reflected in Sigma's internal carbon footprint ratings. At the beginning of the evaluations or questionnaires, they started with a D rating and currently have a C + rating, which indicates that they have been progressing and improving on sustainability issues thanks to the implementation of innovation projects, there is a much more complete strategy. They have a cleaner energy portfolio information.
Business benefit
The benefits for Sigma in this project, in addition to helping and adding to the SDGs and the environment, are to transform the mindset of the company, continue the sustainable culture, credibility with its customers and stakeholders, and significant cost savings.
Social and environmental benefit
The main benefits for the environment are part of the impacts section, mainly represented by the reduction of the carbon footprint through wind energy use. The park has 72 turbines, and this energy replacement reduces 75-78 thousand tons of CO2, which is equivalent to 15 to 16 thousand vehicles per year.
An important point of benefit to society is that Sigma pushes the culture of sustainability and is searching for renewable energies to continue operating efficiently, which we consider being part of the social transformation towards this type of ideology.
Gregorio De Haene, the Chief Technology Officer and the Chief of Sustainability of Sigma, stated, "The area of sustainability is a subject that gives you a lot to learn, a lot to contribute and a lot to transform; Although it is a relatively new topic in Mexico, it is having a lot of momentum and being in such an area forces you to push within the company."

Interviews
Tania Alvarez Arellano, Jefe de Sustentabilidad
Gregorio De Haene, Director Tecnología
David Gutierrez Sanchez, Analista Energía
Keep this story going! Share below!
Sigma is a global company dedicated to offering the favorite foods of the communities. With a presence in 18 countries, Sigma offers quality products at various categories and prices.
Sigma is focused on innovation and new product development in each of its markets to meet consumer demand. They continually invest in consumer analysis to enhance their insights regarding consumer preferences.