Clean Water For All
WATERCARE
Overview
This company started when the company's holding, a distributor and manufacturer of basic and specialties chemical in Indonesia, and they need to process their industrial waste. The holding started its water treatment solutions tailored to customers' needs. As they realized that clean water is a crucial need not only for industries but for households, they started to focus on retail business to ensure that customers get the whole information about the clean water solution. By establishing the company, they are on the path of providing clean water, which aims for good health and well-being while practicing responsible consumption and production.
Author
Medyna Roesly
School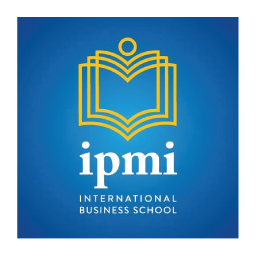 IPMI International Business School
Professor

Amelia Naim Indrajaya
Innovation
PT Lautan Solusi Airindo was established on June 20, 2019, and focuses on retailing water treatment solutions for its household consumers where clean water that can be consumed in Indonesia is a major problem. They do end-to-end water treatment by giving consultations and testing customers' water samples before providing solutions tailored to the needs of their customers.
They try to educate the importance of clean water in their daily life. They provide adequate training to their employees that will educate the customers and change the mindset of the Indonesian people. By using their water treatment solutions, the use of water bottles is reduced, and household does not need to use their water gallon dispenser which in the end will reduce plastic waste.
Besides the business, they planted machines in mosques and other public places which is their Corporate Social Responsibility. People from the surrounding area can access clean water.
Inspiration
PT Lautan Solusi Airindo realized there are too many clean water problems in Indonesia that need to be solved. Water treatment for industries, for example, is complicated, Most industries have little knowledge of how to do water treatment or have to use other companies' services.
While water treatment for clean water in a household is another major problem, especially in Indonesia. The supply from the government is very low while clean water is one of the basic human rights, therefore, PT Lautan Solusi Airindo sees a business opportunity in major cities in Indonesia where the people are more aware of their needs.
Arifin says that their core value is exemplary and value creation. Where they use the machines in their office and office policy banned the use of plastic bottles, so all the employees are bringing their own bottles to the office. By the end of the day, they keep doing this good habit and becoming examples to those around them. Arifin believes that before we try to change other mindsets, we have to change ours first.
In addition to changing the habit of buying bottled water, the employees and customers are saving their money and maintaining their health because their water treatment provides water that is free from contamination that is not good for our health.
Overall impact
This innovation helped tremendously by reducing the use of plastic bottles, reducing dependencies on refillable mineral water and clean water supply from the government and allowing households to use their water source to be processed and ready to drink and providing clean water for their customer's health.
Besides the plastic waste impact, families can save up a large of money by buying bottled water in the market. These impacts are aiming for a more sustainable and environmentally friendly society.
Business benefit
Arifin says that because their employees were well trained, the education for the potential customers is easier, and it has resulted in a growing need and understanding of sustainable and environmentally friendly lifestyles in major cities in Indonesia. This had made the business itself flourish. They keep doing research in developing new products and services to keep up with customers' needs.
Social and environmental benefit
This innovation has a great impact on society. First, their employees mostly are from surrounding areas, so they open job opportunities. In addition, they install their machines in a few areas such as mosques, and parks for their social actions providing clean water for the people who live in surrounding areas. They will keep adding machines installed so that society can benefit from their business.
This innovation also reduces plastic waste which is good for the environment.
Interview
Meliani Arifin, Human Resource Development
Keep this story going! Share below!
WATERCARE
Jakarta Pusat, Java island, ID
Business Website: https://Watercare.co.id
Year Founded: 2019
Number of Employees: 11 to 50
Watercare is an Indonesian company that focuses on solving people's clean water problems. Focus on online retail which provides all related information for its customers. Their tagline is "we deliver complete solutions tailored specifically for your needs"