Clean Fashion: A Love Story for Our Skin
Mate
Overview
Mate's innovation stems from their Dress Clean initiative. This initiative focuses on clothing that is good for people and the planet. 'Dressing clean' involves wearing clothing made with non-toxic materials and dyes as well as organically sourced cotton (GOTS Certified Organic Cotton). All of the brand's factories are located within ten miles of their LA headquarters. Once the cotton is delivered on site everything is sewn, cut, and packaged right in LA. They are proud to have a small carbon footprint and are passionate about making ethical manufacturing a top priority. Dress Clean takes a holistic approach to sustainability by considering the full lifecycle of their clothing. Mate offers customers the option of returning their clothes after use so that they can reuse and resell those materials. The fabrics used are easy on skin and the environment.
Authors
Wei Guo
Elise Roediger
School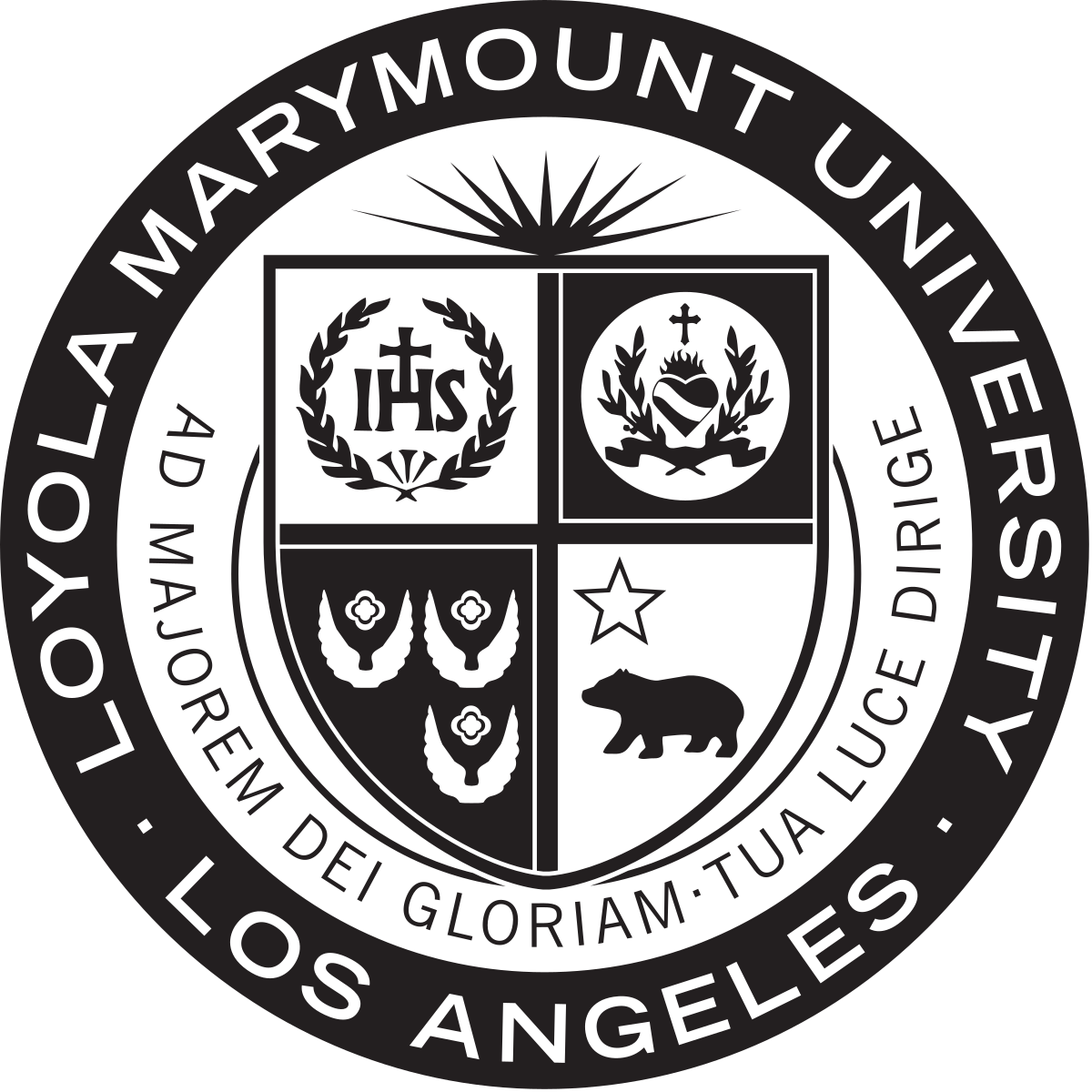 Loyola Marymount University
Professor

Trevor Zink
Innovation
Mate the Label is a clean, sustainable clothing brand in Los Angeles. They focus on creating quality, casual clothing products such as t shirts, sweatpants, sweatshirts, and dresses that will last the buyer long enough so that the cost per wear approaches $0. Mate's innovation stems from their Dress Clean initiative which focuses on clothing that is good for people and the planet. For example, their organically sourced cotton used for production meets the Global Organic Textile Standard. This certification ensures that the textile meets specific environmental and social criteria and standardizes the responsible status of the textile manufacturing process and supply chain. Essentially, it assures that Mate's supply chain and production is the cleanest it can possibly be. This innovation is geared towards reducing waste generation, efficiently using all resources, protecting labor rights and promoting safe and secure working environments for all workers, and reducing the amount of toxic chemicals and dyes that create industrial water pollution.
As Kayti began her journey starting Mate, she first had to learn and understand the apparel business. She did her research by physically going to clothing factories and witnessing all the various aspects of clothing production including materials used, working conditions, toxicity footprints, and more. This reinforced how important it was to her to have a business that does good for both people and the planet. She realized that the impact of clothing on our health was not being discussed in our society. This shocked Kayti as skin is the largest organ of the body and what is put on it absorbs right into one's system. This generally isn't what comes to people's minds when talking about sustainability, as conversation focuses on ethical manufacturing practices or the harmful effects on the environment. Mate is taking a different angle on sustainability by using innovative materials to produce their clothing.
So much clothing is made from highly toxic chemicals materials such as polyester which clings to your skin and emits harmful fabric chemicals into the air as you sweat and move about your day. Many of these chemicals are known to be carcinogenic, endocrine disrupting, and hazardous to our health. If people in society today are concerned about eating organic and using non-toxic products in their everyday lives, then why shouldn't they care about the clothing they choose to wear? This innovation was geared toward Sustainable Goal #12 which focuses on using environmentally sound chemicals and wastes throughout their life cycle to significantly reduce their release into the air, water and soil in an effort to minimize their adverse impact on human health and the environment. By using organic materials and dyes to reduce the amount of toxic chemicals released into water (thus limiting industrial water pollution), the company achieves Sustainable Goal #6. Mate the Label ensures their factories are using fair and safe labor practices and that their cotton is sourced ethically in India, which works to achieve Sustainable Goal #8.
Inspiration
The main inspiration behind the Dress Clean initiative was Kayti's values: she approached her team and said that they needed to focus on what was important to them. There were four main initiatives- changing to all natural fabrics such as organic cotton, eliminating the use of dyes that are petroleum based, using mindful, sustainable packaging, and making this awareness a part of the Mate brand and story. Kayti explicitly told us that "increasing awareness for these issues and having conversations over social media is something that Mate is passionate about."
Kayti's innovation inspiration came from one of her hobbies which was buying used vintage t-shirts, refurbishing them, and then reselling them; she liked this idea of 'fashion recycling.' Since she had major success with her vintage t-shirt brand, especially with her growing social media following, this inspired her to go bigger and start her own clothing company. Kayti was motivated to create a brand that has low environmental impact and also doesn't harm the people wearing her clothes. She knew that the market for these brands was only growing, as people want to live healthier lifestyles and are becoming more conscious of the brands they choose to support. Dressing Clean doesn't mean you have to sacrifice style.
It had always been super important to Kayti to make a difference in whatever she is doing. Her innovative ideas relate directly to her mission, which was to make products that will not only benefit people and the planet, but also spread awareness about the importance of sustainable clothing through her brand. With this innovation came the sacrifice of profits, as these sustainable practices come with higher added costs. Yet, to Kayti and her team at Mate, these costs are non-negotiable. The Dress Clean initiative has been wildly successful and the brand has profited every year even with these added costs.
Overall impact
After launching the Dress Clean initiative, Mate had to upgrade its supply chain and terminate partnership with factories that paid little attention to their chemical footprint. Now, Mate's products are made from organic cotton and water-based dyes in factories that are within a 10-mile radius from Mate's office. The Dress Clean initiative poses the additional challenge of finding manufacturers in Los Angeles that share similar values to the company, as well as maintaining the company's profit margin.
However, their consumer base is growing with more individuals who are conscious about what they purchase and how their consumption impacts the environment. This increasing demand isn't just a fashion trend, it is a mainstream movement. Such an environmentally conscious demographic group pushes the movement of clean products forward and paints a promising future for Kayti's clean-clothing company.
Business benefit
Switching to organic cotton and substituting petroleum-based dyes with less harmful dyes mean extra cost of primary production for the company. In addition, each compostable bag that Mate uses for packaging is $0.15 more expensive than the poly bags that are commonly used. As a result of the abrupt increase in costs, the company had to raise the price of their clothing items.
Fortunately, the company had been able to increase revenue by attracting a large base of conscious customers who share a similar philosophy and are willing to pay for the true cost of each garment. More and more consumers believe in the same cause and further drive the forward movement of clean consumption. Mate's 196,000 follower base on Instagram proves that the company is gaining more recognition after the launch of Dress Clean. Kayti also proudly told us that since the launch of the initiative, Mate had witnessed financial success and grew by 100% this year.
Social and environmental benefit
The impact of the Dress Clean innovation spreads outside of the company. The initiative also serves as a platform to educate our community about the duty to make conscious choices and how to make choices with the health and longevity of Earth in mind. For instance, the company spreads its "green" message to their 196,000 Instagram followers by creating story-highlights to explain the concepts of cost per wear and circularity to share insights on the positive environmental change the garment industry could bring. Kayti expressed an optimistic view about the long-term impact of Dress Clean and the future of the company, "I think it is definitely a trend, at least in California, that people are becoming more and more conscious about what they buy and how it affects the planet, so I can see the eco-friendly clothing industry expand even further as the demand for clean clothing continues to climb."

Mate not only serves as an educational platform for society about sustainability, but also as a model for the garment industry. They demonstrate that it is possible for a company to fulfill its need to make profit, while doing good for the environment.
Interview
Kayti O'Connell Carr, Founder
Keep this story going! Share below!
Mate
Los Angeles, California, US
Business Website: https://matethelabel.com
Year Founded: 2013
Number of Employees: 11 to 50
Mate the Label was built on the idea of dressing clean. The fashion industry is dirty - filled with harmful chemicals, large carbon footprints, unfair working conditions, and an abundance of waste. This brand is working hard to help change that by implementing the Dress Clean Initiative. This initiative helps reduce Mate's environmental impact and heightens our awareness of clothing on our health, while still making a profit. They have vowed to use non-toxic, certified materials, strictly source GOTS organic cotton grown in India and knitted in the US, maintain a ten mile supply chain of their US factories, offer customers the option to recycle their old clothes, help eliminate single waste use, and switch out plastic bags for compostable ones. In the last year, Mate has grown almost 100%. Consumers have responded to their mission as evident by their large following base on all social media platforms. We were lucky enough to interview the founder of Mate, Kayti O'Connell Carr, who currently is CEO and creative director of the brand. When Kayti founded Mate, she knew she wanted a business that would reflect her values. Once she started to understand what being in the apparel business was like, Kayti knew that having ethically-sourced clothing was important to her and that there was a growing market for sustainable brands. This innovation has contributed to help solve the UN's Sustainable Development Goals of Responsible Consumption and Production (#12), Decent Work and Economic Growth (#8), and Clean Water and Sanitation (#6).