Clean Energy in Northeast Ohio
YellowLite, Inc.
Overview
YellowLite designs, procures, constructs, and maintains commercial and personal solar energy solutions, which include devices for both the generation and storage of clean energy. Drawing from their foundation of positivity and pragmatism, YellowLite is committed to providing these services in an affordable manner. In these ways, YellowLite is contributing to the achievement of the 7th, 11th, 12th, and 13th Sustainable Development Goals.
Authors
Tim Mayer
Peter Knight
School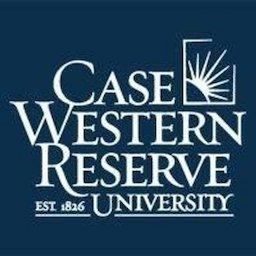 Case Western Reserve University - Weatherhead School of Management
Professors

Chris Laszlo
Michael Schwartz
Innovation
As a company that focuses on providing access to technology that converts sunlight into clean energy, YellowLite adheres closely to the UN Sustainable Development Goals, including Goal 7: "Ensure access to affordable, reliable, sustainable and modern energy for all." According to the UN SDGs, "energy is the dominant contributor to climate change, accounting for around 60 percent of total global greenhouse emissions… reducing the carbon intensity of energy is a key objective in long-term climate goals." Clean energy technology such as wind turbines and solar energy has been around for decades, but access to clean energy remains unaffordable and even unavailable in many parts of the country and the world.
As Fida explained, Yellowlite, a Cleveland-based company, takes a pragmatic and practical approach to reducing carbon emissions. Simultaneously, they ensure that their product remains affordable for customers, whilst also making a profit. YellowLite's pragmatic approach to finding a solution to affordable renewable energy meant asking the simple questions:
"How do we change [the unavailability of solar energy technology]?"
''How do we continue to bring the cost burden down?"
"How do we evolve on the idea?"
Once these questions were brought up and addressed, solutions began to emerge. Examples of these solutions include finding state and federal incentives to subsidize the cost of solar panels, decreasing the ambiguity of the permit process, and finding ways to change the stigma that solar panels are unaffordable or undesirable.
Inspiration
In the words of Fida, YellowLite was inspired by the "armpit treatment" that Northeast Ohio has historically received. In other words, the neglect of the region has facilitated a lack of innovation, which has placed the region's businesses and consumers at a distinct disadvantage. Rather than flocking to the western United States, where most solar energy companies thrive, the owners of YellowLite decided to locate their business in Cleveland in an attempt to foster innovation, social good, and economic development. In these ways, YellowLite is not only contributing to the environment's ability to flourish by promoting solar energy generation, but also to the people of Northeast Ohio's ability to flourish by providing an otherwise unavailable service at an affordable price.
Overall impact
YellowLite provides an extremely underserved portfolio of services in Cleveland and Northeast Ohio, as the solar energy companies that have attempted to expand to the Midwest have largely failed. According to Fida, YellowLite has been able to succeed because of their deep understanding of the local and regional markets and their commitment to providing clean energy solutions at an affordable cost to customers—something the western companies have not been able to achieve. Their success has allowed them to drastically increase the generation and storage of clean energy in the Midwest.
Additionally, in an attempt to provide advanced technical jobs in the region, YellowLite has hired "over 95%" of their employees—including engineers and salespeople—from Northeast Ohio. This practice of hiring locally serves to provide technical job opportunities in the region that would otherwise lure candidates to other areas of the country. Furthermore, YellowLite has sought to dispel the common myth that "dirty" energy provides more jobs. Indeed, Fida was keen to point out that most "dirty" energy jobs have been automated, while clean energy solutions—an industry that is still in its relative infancy—require human interaction and judgement, and thereby provide more jobs than many "dirty" energy alternatives.
Lastly, YellowLite has further supported the community through their support of local universities and their community presence. Specifically, YellowLite has conducted practical, educational case studies with schools such as Case Western Reserve University and Cleveland State University, which has even further spurred grassroots growth in the clean energy industry in Cleveland.
Business benefit
YellowLite's efforts to offer clean energy to the masses in Northeast Ohio have resulted in a drastic increase in the presence of solar energy arrays in the region. The company has always sought to discover cost-saving options throughout their operational experience, and has recently begun to offer a sleeker, black version of their solar arrays that facilitates a more modern style than the traditional blue and silver panels. These innovations within the solar energy industry have served to dispel the myths of high prices and ugly aesthetics that have always accompanied solar panels.
Additionally, YellowLite has been able to take full advantage of the high-tech nature of solar energy arrays by pulling real-time usage and performance data from their customers' arrays to constantly analyze and improve their product. Real-time compilation and analysis of usage and performance data is not possible with other forms of energy production and distribution.
Lastly, the high-tech nature of the solar energy business has also allowed the employees at YellowLite to engage in professional development and continuing education by pursuing prestigious technical certificates relevant to the industry. YellowLite has made serious efforts to facilitate such continuing education and professional development, and Fida even described his certification experience as the high point of his career at YellowLite.
Social and environmental benefit
Solar energy production has very significant benefits for both society and the environment. Other forms of "dirty" energy production are one of the leading causes of air and water pollution and climate change, so reducing those energy production methods is imperative to allow the environment and the world to flourish. Furthermore, YellowLite represents an outlier in the clean energy industry because they have made concerted efforts to make solar energy production affordable, and to provide it to a market that would not otherwise have that opportunity.
Another distinct benefit that YellowLite as a business provides society—and Cleveland, in particular—is opportunity. Because YellowLite hires both its technical and administrative employees from Northeast Ohio, it provides opportunities for careers and experience that is usually only available in technology-centric cities—not the rust belt. YellowLite has "doubled down" on providing opportunity in Northeast Ohio by empowering employees to seek continuing education and certification. These hiring and education policies serve to further enhance the region and its contribution to society and the environment as a whole.
Interview
Fida Aziz, Client Relations Manager
Keep this story going! Share below!
YellowLite was born as a premier solar panel design and installation company in 2009, with a desire to help the environment and provide clean energy solutions in Northeast Ohio—an otherwise underserved region.